Jeimmie Nevalga named news director at KOMU-TV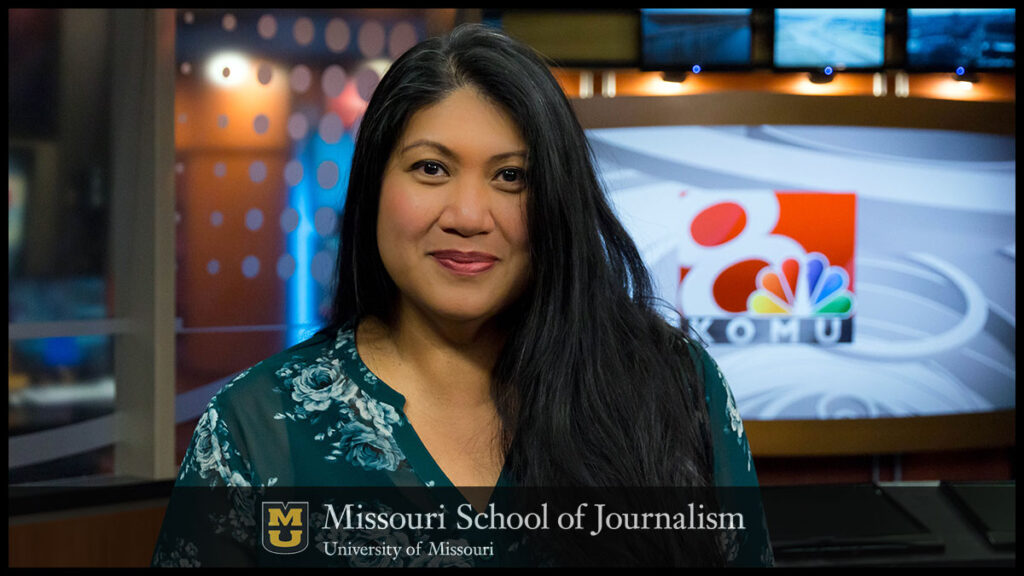 The veteran producer is the first woman and minority to lead news operations at the station
Columbia, Mo. (Jan. 5, 2021) — Jeimmie Nevalga, a veteran TV producer, has been named news director for KOMU-TV in Columbia, Missouri, effective Feb. 1. KOMU 8 is the only network affiliated commercially operated television station (NBC) whose newsroom is utilized as a teaching lab. Students at the Missouri School of Journalism cover mid Missouri under the supervision of faculty.
As news director, Nevalga will oversee a complex newsroom environment that brings together a diverse group of students and professionals from around the world while collaborating with the School's other hands-on multi-platform newsrooms. These include a digital-first community newspaper, an NPR-member station and the State Government Reporting Program in Jefferson City. The appointment makes Nevalga the first woman and minority to lead the news department at KOMU.
Nevalga also will have newsroom management responsibilities associated with the station, including budgeting, revenue, ratings and audience data.
Dean David Kurpius said Nevalga's leadership and experience will complement the training of future multimedia news journalists.
"Jeimmie is a solid leader whose work as a journalist, producer, teacher and mentor has contributed to the success of our students and award-winning newsrooms," said Kurpius. "We look forward to her building on these accomplishments and strengthening our connections with mid Missouri."
"Jeimmie Nevalga has all the professional experience and people skills to be a great leader of KOMU's news operation," said Mike Jenner, faculty chair for Journalism Professions and the Houston Harte Chair in Journalism. "She will work well with our faculty, staff and students to raise the standards and better serve our audiences."
Nevalga joined the KOMU staff and the School's faculty in 2011 after serving as a producer and senior producer for WGN-TV and CLTV in Chicago as well as WISN 12 in Milwaukee. In addition to serving as KOMU-TV's executive producer, she has taught courses in producing and reporting to journalism students and professionals at global conferences.
Nevalga has helped the station win several top Missouri Broadcasters Association awards over the years. She earned an Emmy nomination as executive producer for a special called "Community Under Fire: A Search For Solutions." Nevalga's former students are working in local news stations across the country as well as for national networks.
Nevalga earned her bachelor's degree in journalism from MU in 2000. She is a member of the NATAS Mid-America Emmys, the National Association of Hispanic Journalists, the Society of Professional Journalists and the Asian American Journalism Association. She is fluent in Tagalog and proficient in Spanish. Nevalga is active in numerous University of Missouri and School of Journalism committees, including its Diversity and Inclusion Committee.
Matt Garrett, the station's general manager, said Nevalga is the ideal choice for the news director position.
"Jeimmie's experience in multiple television markets makes her the ideal choice to manage and lead KOMU 8 News operations," he said. "Her knowledge of mid Missouri and commitment to journalism excellence will continue KOMU 8's legacy of award-winning and highly viewed news content across multiple platforms."
Updated: January 5, 2021
Related Stories
Expand All
Collapse All
---