Ruby Bailey Named Missouri Community Newspaper Management Chair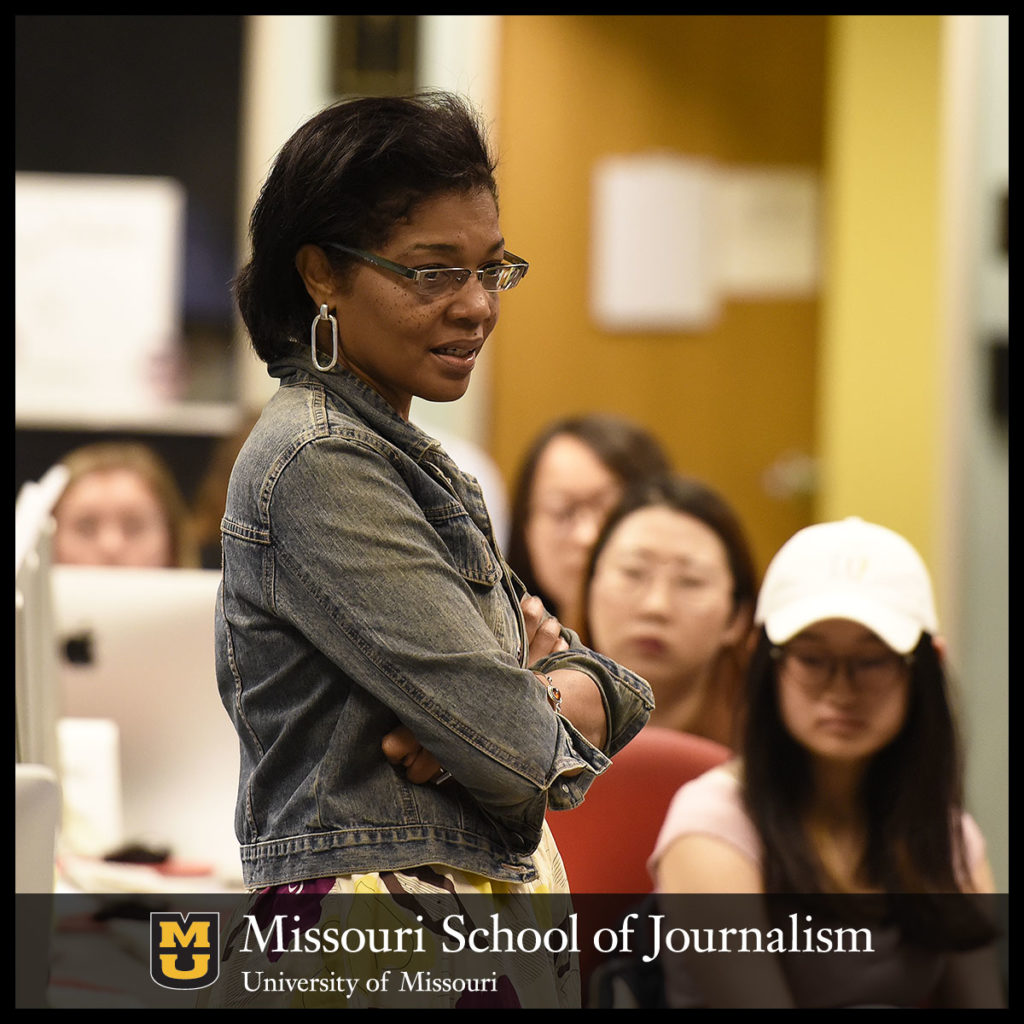 In addition to holding the title of executive editor of the Columbia Missourian, Ruby L. Bailey will hold the Missouri School of Journalism's Missouri Community Newspaper Management Chair.
Columbia, Mo. (June 1, 2018) — A journalist whose reporting has ranged from hyperlocal coverage of Michigan suburbs to the Iraq War and whose editing has spanned the evolution of print and digital editions has been named executive editor of the Columbia Missourian.
Ruby L. Bailey, a local news editor at the Sacramento Bee in California, will begin her new role on July 1. She will be the first woman to lead the Missourian's coverage in the newspaper's 109 years.
In addition to holding the title of executive editor, Bailey will hold the Missouri School of Journalism's Missouri Community Newspaper Management Chair. In that role, she will work with community newspapers across Missouri to help improve their coverage and operations.
"Ruby Bailey brings a rare set of skills and experience that make her the ideal next leader of the Columbia Missourian," said David Kurpius, dean of the school and publisher of the Missourian. "She cares deeply about connecting with communities, telling important stories and doing so in a way that keeps pace with the constant state of change in journalism today."
Bailey earned a bachelor's degree from Wayne State University in 1989 and worked for the Flint Journal in Flint, Michigan, for three years before joining the Detroit News. In 1998 she joined the staff of the Detroit Free Press, where she worked for 16 years. There she was a business and enterprise reporter and became a Washington correspondent, where she covered news of interest to Michigan readers. She also covered the 9/11 attacks and was embedded with the U.S. Navy in 2003 for three months covering Operation Iraqi Freedom. She later became an assistant metro editor in Detroit focused on improving the newspaper's online edition.
In 2014 she joined the Sacramento Bee, where she led a team of reporters focused on increasing and improving the Bee's digital content. She has experience covering and editing all aspects of local news, including business, entertainment and feature coverage.
Bailey replaces Mike Jenner, who has served as interim executive editor since January 2017. Jenner will return to his role on the journalism school faculty as the Houston Harte Endowed Chair.
The Missourian is where the "Missouri Method" was pioneered, where students learn the practice of journalism by covering real news for a real audience. Its editors are members of the Journalism School's faculty, but the reporting, photography, design and production of the print and digital editions are done by students of the school. Over the years it has produced thousands of journalists and many editors, reporters and journalists in the state's community newspapers.
"Ruby has a wonderful ability to connect with journalism leaders," said Kurpius. "The unique combination of holding the top newsroom position and the endowed chair will allow her to share her experiences and knowledge with editors and publishers across Missouri and nationally."
Doug Crews, former director of the Missouri Press Association, which helped found the school and funded the chair Bailey will hold, served on the search committee that identified her as a finalist for the job. He said the press association endowed the Missouri Community Newspaper Management Chair almost two decades ago to establish a liaison between the press association and the School of Journalism. The chair was previously held by professor Jim Sterling, who retired in 2017.
"Ruby brings a lot of outstanding editorial skills. She's also skilled in new approaches in digital media. She's very enthusiastic," Crews said.
The Missouri Chair in Community Newspaper Management, established in 2000, is one of 10 endowed chairs at the Missouri School of Journalism. The others and when they were established are: Goldenson Chair in Local Broadcasting (1982); Meredith Chair in Service Journalism (1986); Lee Hills Chair in Free-Press Studies (1995); Knight Chair in Digital Editing and Producing (1997); Maxine Wilson Gregory Chair in Journalism Research (1997); Houston Harte Chair in Journalism (1998); Curtis B. Hurley Chair in Public Affairs Reporting (1998); Society of American Business Editors and Writers Endowed Missouri Chair in Business and Financial Journalism (2000); and the Donald W. Reynolds Endowed Chair in Business Journalism (2008).
Updated: November 4, 2020
Related Stories
Expand All
Collapse All
---