KBIA-FM Wins 3 First-Place Awards in National Competition
'Heartland, Missouri' Earns Recognition from the Public Radio News Directors Inc. for Excellent Journalism
Columbia, Mo. (July 1, 2015) — Heartland, Missouri, a KBIA-FM special report produced by Missouri School of Journalism faculty and students, won three first place awards from Public Radio News Directors Inc. at the organization's annual conference in Salt Lake City on June 27. KBIA is mid-Missouri's NPR-member station, serving a listening area of approximately 70 miles.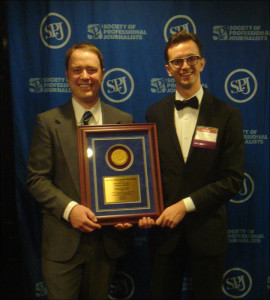 "Heartland, Missouri" won first place in three of the 21 categories for a medium-size market: Enterprise/Investigative, Best Writing and Student Hard Feature. The story's lead reporter, Abigail Keel, BJ '15, accepted the awards on behalf of the station.
The competition was fierce this year: Only 130 awards were handed out for all of the small, medium and large market categories, selected from more than 1,100 entries from public radio newsrooms across the country.
The awards included recognition for excellent journalism produced in 2014 in new arts and sports feature categories as well as multimedia, nationally edited and student work.
"These are hard-won awards as we've only won one of these in the four and half years I've been here," said Ryan Famuliner, assistant professor and KBIA news director. "For students to be a part of the winning piece is truly outstanding; it means they beat out some of the best professional public radio reporters in the country."
In addition to employing a small professional staff, KBIA functions as a laboratory for students attending the Missouri School of Journalism. As many as 100 students work at KBIA as reporters or producers each semester.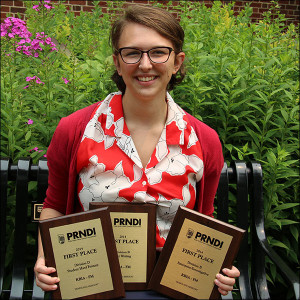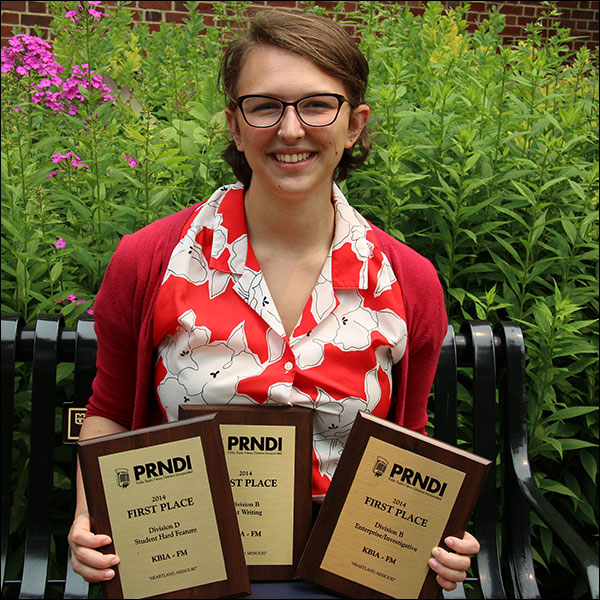 Famuliner and Keel shared a byline on the story, and Casey Morell, MA '14, and former KBIA News Director Janet Saidi also had reporting credits on the piece. Both Morrell and Keel were students while they worked on this story.
"While all of the instruction at KBIA uses the hands-on, real-media Missouri Method approach to instruction, this was an exceptional example of that," Famuliner said. "The students were literally working alongside professional reporters and editors to produce this award-winning work."
This is not the first national award for "Heartland, Missouri:" it also won the Sigma Delta Chi award from the Society of Professional Journalists, announced earlier this year. The banquet for that contest was held on June 26 in Washington, D.C. Famuliner and Morell accepted that award.
"Abigail was in a unique spot for a aspiring journalist a month out of school: She had to decide which national award to pick up in person since the two ceremonies were on the same weekend," Famuliner said. "She chose the one where many public radio news directors would also be in the audience, which was probably a wise choice."
"Heartland, Missouri" also won two regional Edward R. Murrow Awards from Radio Television Digital News Association, announced earlier this year, and was named best documentary by the Missouri Broadcasters Association. Mike Dunn serves as the station's general manager.
Updated: September 10, 2020
Related Stories
Expand All
Collapse All
---