Journalism Student, Alumni Win Three of Five ACES Scholarships
Joshua Barone Earns Top Honor as Aubespin Scholar
Columbia, Mo. (Feb. 8, 2012) — Missouri School of Journalism students Margaux Henquinet and Joshua Barone along with Zack Aldrich, BJ '11, have won three of the five scholarships awarded by the American Copy Editors Society (ACES) during the student copy editing contest.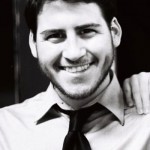 "It's not surprising that these three talented students are winners in the ACES editing contest," said Maggie Walter, associate professor and faculty adviser for the MU Chapter of ACES. "They all have worked diligently throughout their college years, and are now on the verge of pursuing journalism careers. I'm looking forward to watching them succeed again and again. It's an honor to be affiliated with them."
Barone was recognized as the top candidate and was named the Aubespin scholar, which is named after Merv Aubespin, a former Louisville Courier-Journal editor and considered the "godfather" of ACES. Barone will receive $2,500 for the honor.
Barone was the assistant news editor at the Columbia Missourian when he applied for the scholarship and is now serving as a reporting intern at Esquire magazine in New York. He has held a Dow Jones internship at The Wall Street Journal and was an editorial intern at Standard & Poor's. This is his second time to receive an ACES scholarship. A release from the ACES stated this about Barone: "Judges thought his headlines were by far the strongest of any candidate's, they were impressed with his editing example, and they gave him bonus points for his involvement with ACES."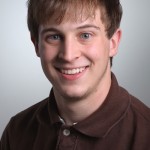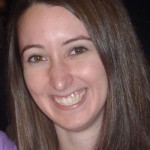 Henquinet is currently in the advanced reporting class at the Missourian. She worked at the interactive copy-editing desk at the Missourian, which edits for both print and the website, when she applied for the scholarship. Henquinet has served as a Dow Jones intern at the Tribune in San Luis Obispo, Calif. She was chosen for her experience in writing headlines to maximize search engine optimization and for producing Web content. Henquinet will receive a $1,000 scholarship.
Aldrich was a Dow Jones intern last summer at the Naples (Fla.) Daily News in Florida. In a recommendation letter, a professor said that Aldrich was one of only a handful of editors who worked to put out the Missourian after a blizzard that snowed in much of Columbia, Mo., in 2010. In his essay, Aldrich, now a graduate student at Northwestern University, said his goal in pursuing a master's degree "is to better understand the nuance of copy editing." He will receive a $1,000 scholarship.
Updated: June 5, 2020
Related Stories
Expand All
Collapse All
---