MBA reporters rise to challenge and get creative when it comes to producing content, connecting with audiences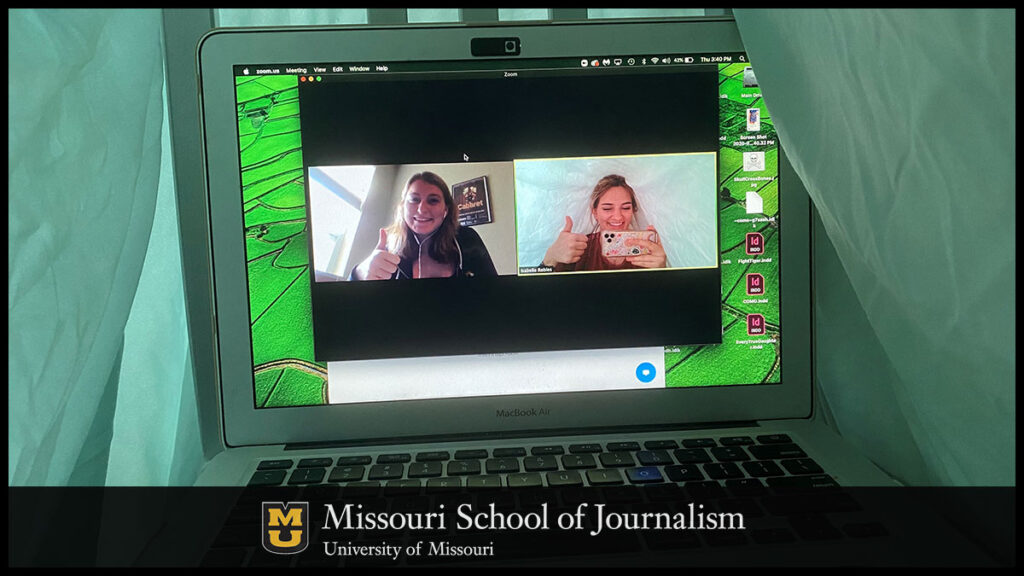 Missouri School of Journalism students working for Missouri Business Alert are sometimes having to get creative during COVID-19 when it comes to creating content and connecting with audiences.
Students learn new hands-on skills as they help with tasks
By Jennifer Nelson
Columbia, Mo. (June 4, 2020) — Missouri School of Journalism students working at outlets like Missouri Business Alert are sometimes having to get creative during COVID-19 when it comes to creating content and connecting with audiences as they work remotely and on other sides of the country from their teammates.
They are also learning new skills as they help in other areas where needed.
"The nice thing is we are in an environment where learning and experimenting is standard," said Managing Editor Michael Stacy. "And as such the students are really willing to try different things and have been really adaptable in a lot of ways."
A look at their "new normal"
Isabelle Robles, a junior from Iowa City, Iowa, was studying abroad during the spring semester when the coronavirus hit and required that she return to the states. After having worked with MBA in the past as a podcast co-host and producer, Robles was recruited by Stacy to help host one of MBA's online webinar events, which replaced in-person events. The event was part of a broader effort to be nimble in responding to the audience's needs during the pandemic, said Stacy.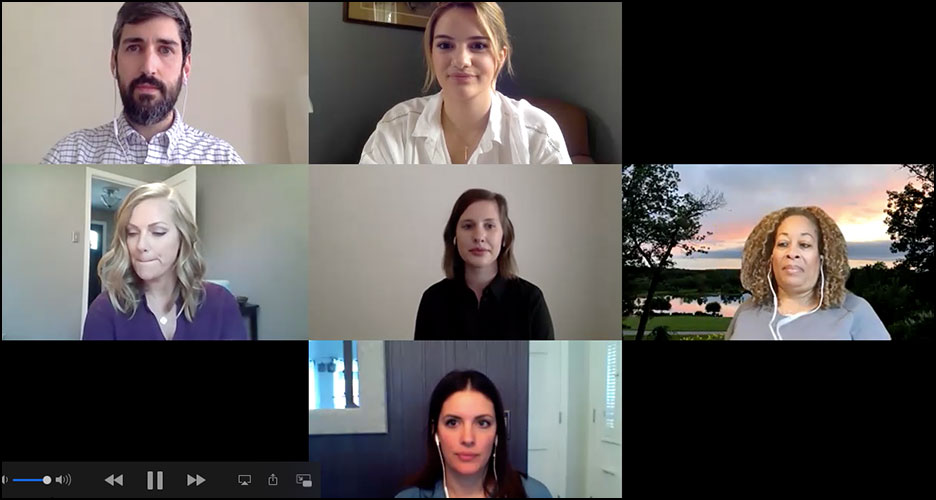 These events were focused around entrepreneurs in business during COVID-19. The first panel discussion brought together representatives from entrepreneurial support organizations all across the state including Columbia, Kansas City, Springfield and St. Louis to discuss entrepreneurial resilience in the face of COVID-19.
MBA's marketing director Lorah Lackland worked on promotion and logistics of the event, while Stacy and Robles helped come up with content and panelists.
Robles said although she had never hosted an event, it helped that the event was online, which shared some similarities to her work on MBA's podcast Speaking Startup. These skills included knowing how to write questions for the air, she said.
Planning webinars also provided her some new skills that will be useful in her future career including how to produce a virtual event from idea cultivation to execution, she said.
"I've seen event planning or preparation skills in so many internship and job descriptions, including the one I'm doing this summer, so I know and feel much more confident in my ability to carry them out in the future because of my experience with MBA and how much my editors really walked me through the whole event from start to finish," she said.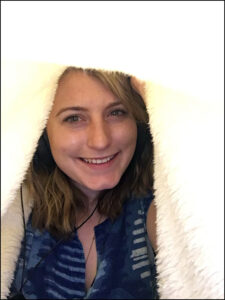 Robles also helped launched a beat focused on resilience with the help of Stacy. The beat came about while they were discussing topics and ideas for the webinars.
She's also been producing some podcast segments for Speaking Startup. Normally MBA reporters produce podcast episodes at KBIA. However, now that the students are working from home, they've had to get creative to produce the same quality. For Robles, she's had to build a blanket fort around herself and her laptop to improve the sound quality.
Senior Naomi Klinge, of Bellevue, Washington, is also a host and producer for the weekly podcast Speaking Startup. Her co-host senior Maxwell Hogan is working from Boston while Klinge works from Columbia. The team has also faced challenges producing audio content. Klinge has also had to use a blanket to get rid of the white noise.
While she was able to check out some good audio equipment from MBA to work with such as a quality audio recorder before working remotely, Hogan has had to get creative. He's been using a phone or computer to record audio and found that voice memos on his phone works well.
Another challenge for the team has been working together remotely when they're used to working in the same room, particularly when it comes to talking to one another during the podcast while relying on technology.
"I do think we got into a really good conversational flow on our podcast," said Klinge. "It takes some time to get used to speaking on a podcast before we had to go remote, so definitely that flow was disrupted a bit. We talk on Zoom while we record so we are still talking to each other, but I think the other main issue is just finding that natural conversation we used to have."
"I believe as the weeks keep passing by the conversational aspect of it is getting better, but still not at the levels it would be at if we were in the studio," said Hogan. "We've been able to overcome it though by extensive planning of the podcast and trying to keep the conversation lighthearted since we know that technology does not always work."
While working from home, Klinge said she's learned other valuable life skills such as how to keep herself motivated and prioritize her work, she said.
"I think I just have to remind myself to get at least some work done everyday, so I'm still working toward my goals," she said.
Updated: November 13, 2020
Related Stories
Expand All
Collapse All
---