Kauffman Foundation Awards $100,000 Grant to Missouri Business Alert
Grant Will Expand Awareness of Missouri's Entrepreneurial Communities, Services and Accomplishments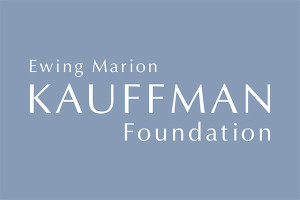 Columbia, Mo. (Jan. 14, 2016) — The Kauffman Foundation has awarded a $100,000 grant to Missouri Business Alert to help improve business coverage across the state of Missouri.
"The Missouri Business Alert is an innovative blend of education and reporting that is working to expand awareness of Missouri's entrepreneurial communities, services and accomplishments while also exposing journalism students to the important role entrepreneurs play in our economy," said Larry Jacob, vice president of public affairs and communications for the Kauffman Foundation. "We're pleased to support this work and look forward to seeing the impact of this unique teaching strategy."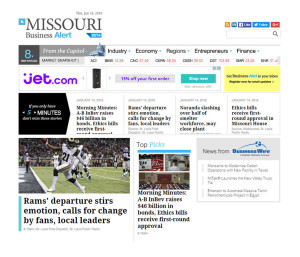 Missouri Business Alert, an online business news publication located at the Missouri School of Journalism, was started in 2012 by Professor Randall D. Smith, the Donald W. Reynolds Chair of Business Journalism, and his students. The news platform covers business news in the state and serves as both a learning and entrepreneurial platform for students. The Kauffman grant will help improve the coverage of entrepreneurship, government policy and legal issues.
"The Kauffman grant helps us to educate our students and promote entrepreneurship knowledge throughout the state," Smith said. "Kauffman is a dynamic partner, and we're pleased to be working with the foundation."
Dozens of journalism students have worked for Missouri Business Alert, launching careers at Bloomberg, CNBC, the Associated Press and other publications. Missouri Business Alert is one of seven professional news outlets – that includes an NBC affiliate, an NPR affiliate and a community newspaper – and two strategic communication agencies at the School where students practice what they've learned in the classroom.
Updated: September 14, 2020
Related Stories
Expand All
Collapse All
---