Missouri Business Journalism Students Honored with Society of American Business Editors and Writers Awards
The Ceremony Took Place During the Group's 50th Annual Conference in Washington, D.C.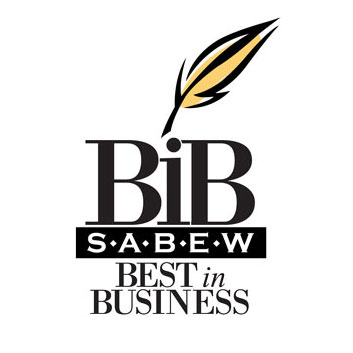 Washington, D.C. (April 9, 2013) — Three Missouri School of Journalism students were honored for their work Friday night at the Society of American Business Editors and Writers annual Best in Business Awards during the organization's 50th annual meeting in Washington, D.C.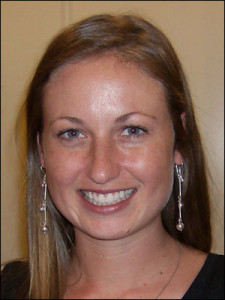 Johanna Somers, MA '12, won the top award for student writing in professional publications. Her story, published in the Seattle Times during her summer 2012 internship there, focused on problems with Yelp, an app that helps users find local businesses. Somers detailed allegations that Yelp promised to post prominent reviews higher if the business bought advertising on the site.
"Everyone had an opinion on Yelp, but finding business owners who had examples of being unfairly treated or manipulated by Yelp wasn't easy," Somers said. "I must have called 20 business owners to find the most compelling stories. But the University of Missouri prepared me to just keep digging and going from one source to the next until I found enough information to create a solid story."
The judges lavished praise on Somers, saying, "This story stands out from the pack, because it offers solutions to the problem. Good range of sources including interviews with affected business owners. This story is sophisticated, well written and original."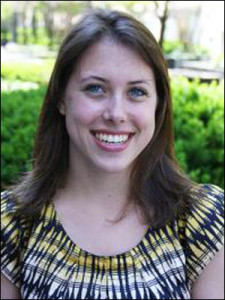 Somers, now a state government reporter for The Day in suburban Hartford, Conn., was rewarded with a trip to the conference in Washington, D.C., to accept the award. Somers is originally from Virginia Beach, Va.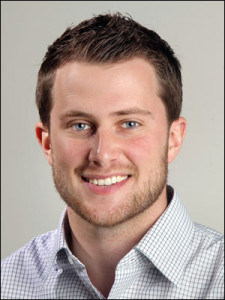 Allison Prang, a junior print and digital news major, won honorable mention in the student category for a story she wrote last summer while interning at the Kansas City (Mo.) Star. The article was about the differences in how Missouri and Kansas handle the privacy of student data.
"I was incredibly fortunate at the Star to get the freedom to work on a project where I could do different open-records requests and foster my interest in more in-depth reporting," she said. Prang, of Carol Stream, Ill., will intern at Bloomberg News in New York this summer, and was also in Washington to accept her award.
Walker Moskop, MA '12, won an honorable mention in the student category for stories written for student publications. Moskop profiled a Hallsville, Mo., family's fight against foreclosure in a Columbia Missourian story in January 2012. Moskop is now a business reporter for The Tennessean, based in Nashville.
SABEW also honored Professor Marty Steffens with the President's Award during the spring conference. She was named the inaugural SABEW in business and financial journalism chair at the School in 2002. She has been honored for teaching as well as her service to SABEW, conducting training and other workshops, and mentoring business journalism professionals.
Updated: July 15, 2020
Related Stories
Expand All
Collapse All
---