Master's Student Carolina Vargas Receives $5,000 Carol Loomis Scholarship for Business Reporting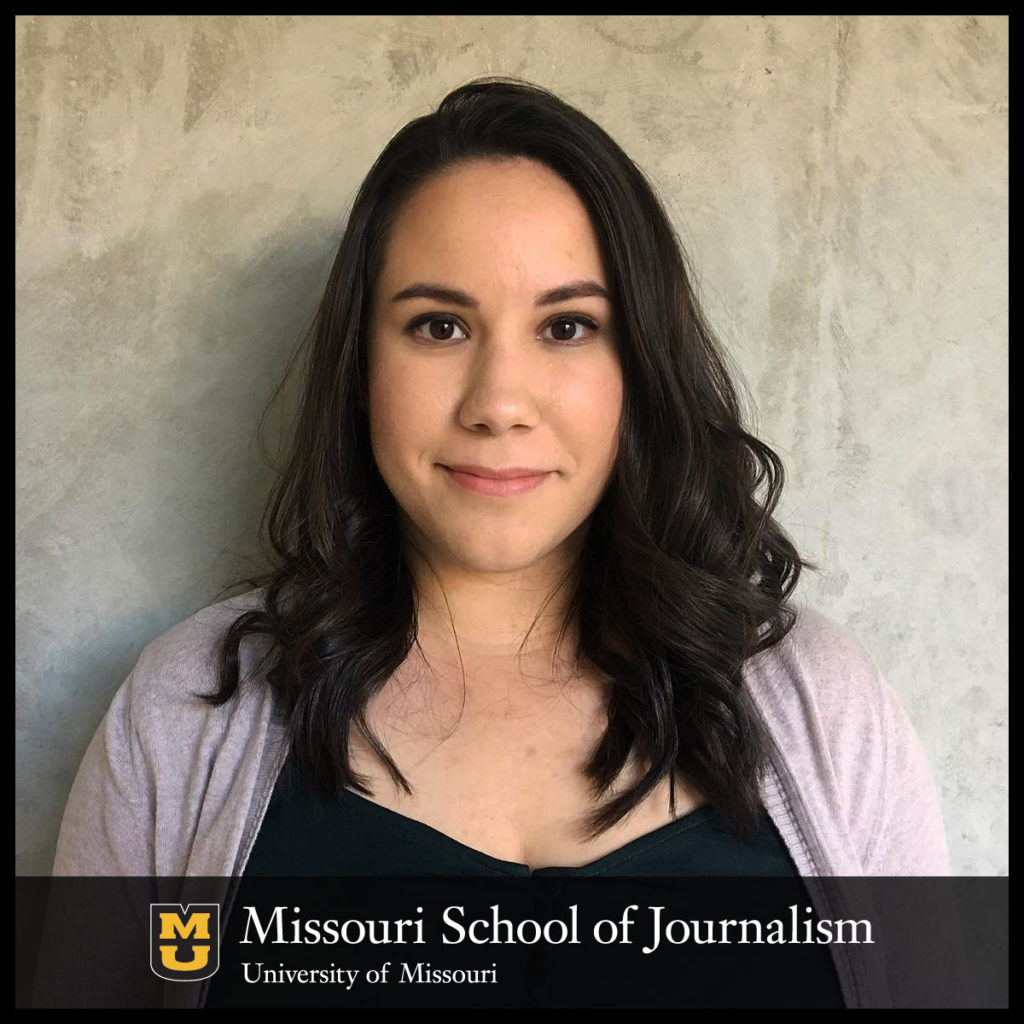 Vargas Interned for Bloomberg BNA While Studying Business Reporting
Columbia, Mo. (Dec. 21, 2017) — Carolina Vargas is the recipient of the $5,000 Carol Loomis Scholarship for Business Reporting for 2017. Vargas is a second-year master's student at the Missouri School of Journalism, where she is studying business reporting.
Last summer, Vargas was an intern on the litigation desk at Bloomberg BNA, a company that has long reported on the government's impact on business and the workplace. Vargas did so well that she was offered a permanent job as an associate legal editor for Bloomberg Tax.
Vargas earned her bachelor's degree at Florida International University, where she also studied law for one year after graduation. Her interest in both law and business journalism was what helped her land the Bloomberg internship and subsequent job offer. Vargas has also studied abroad in South Africa while a student at Mizzou, an experience she says helped to enlarge her world perspective.
Vargas says that she identifies with Loomis, a Missouri Journalism alumnae: "During the time Loomis worked for Fortune magazine, she started as a researcher and never expected to become one of the most influential people in business journalism. I can very much relate to her experiences with career change and the fact that she was underestimated for being a woman. She is personally inspirational to me because she became a trustworthy voice to her readers in a society that often mistrusts journalists."
Carol Loomis, BJ '51, started the annual scholarship that bears her name at the Missouri School of Journalism in 2013 for graduate students interested in pursuing a career in business journalism. The scholarship honors Loomis' 60 years of work at Fortune magazine and her role in blazing the trail for women in journalism. The internship is administered by Randy Smith, the Donald W. Reynolds Endowed Chair in Business Journalism.
Loomis retired in 2014 as senior editor-at-large and Fortune's longest-tenured employee. She received the Missouri Honor Medal for Distinguished Service in Journalism in 1978.
Updated: August 15, 2019
Related Stories