Print and Digital News Senior Hannah Black Wins $2,000 Homer L. Hall Scholarship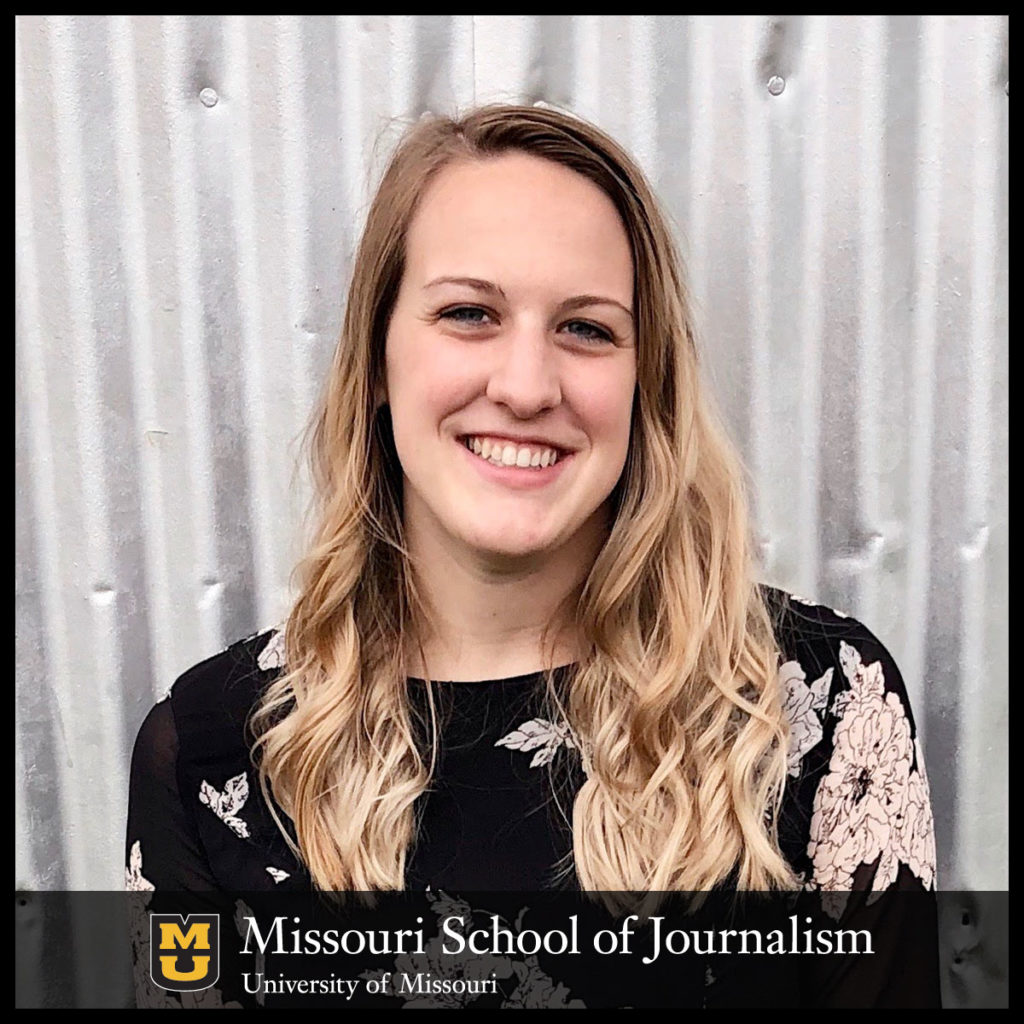 Print and digital news senior Hannah Black says that winning the Homer Hall scholarship will allow her to forgo a part-time job and focus on community storytelling.
Her 'Community Beat' Reporting Was Cited for Both Novelty and Sense of Connection
Columbia, Mo. (March 1, 2018) — Missouri School of Journalism print and digital news senior Hannah Black has been named the 2018 recipient of the Homer L. Hall Scholarship.
A native of Independence, Missouri, Black has spent the better part of the past two years working the community beat for the Columbia Missourian, gaining real-world experience as a reporter via the time-tested Missouri Method. In addition to her time at the Missourian, Black has had her work published by the Grand Forks Herald in North Dakota and a policy news website in Brussels, Belgium.
"The Homer Hall scholarship has allowed me to forgo a part-time job this semester and focus entirely on school. This is incredibly helpful, as two of my classes are reporting-heavy and very time-consuming. Being able to focus on telling the stories of this community, as well as work on an investigative story about Missouri's handling of prescription drug monitoring, will help me do better work and hopefully increase my job prospects."
In making the announcement, Hall himself wrote, "All of her articles were well done, but we particularly liked the one about the Feline Friends project, studying the possible benefits of placing adoptable cats in homes of children with autism. As she said, 'This is a relatively new field of research.' It's always great to see students writing about topics that have had little or no coverage in the mainstream media."
Thankful to have the extra time this semester to finish strong, Black hopes to leverage the skills she has acquired at the J-School to make a positive impact after she graduates. "I am especially interested in covering health and environmental issues in my future reporting. I would like to use the investigative skills I've learned here at the Missouri School of Journalism to expose injustices and potentially make some sort of difference in these arenas and improve people's lives."
About the Homer L. Hall Scholarship
A pioneering, award-winning journalism teacher, Homer L. Hall inspired thousands of students during his 36-year career. A Missouri Teacher of the Year and a Missouri Journalism Teacher of the Year, Hall is one of only two advisers to be recognized as the National Newspaper Adviser of the Year and the National Yearbook Adviser of the Year. His first textbook, "Junior High Journalism," published in 1968 and last revised in 2008, is considered to be the preeminent publication of its kind. Hall graduated from the University of Missouri in 1960 with a bachelor of science degree in education. An alumna of the J-School established the Homer L. Hall Scholarship to honor her Kirkwood, Missouri, junior high and high school journalism teacher. Gifts to support the annual Homer L. Hall Scholarship can be made by visiting the Giving to Mizzou website.
Updated: October 28, 2020
Related Stories
Expand All
Collapse All
---