Lily O'Neill Receives the $2,000 Heaster Scholarship in Business Journalism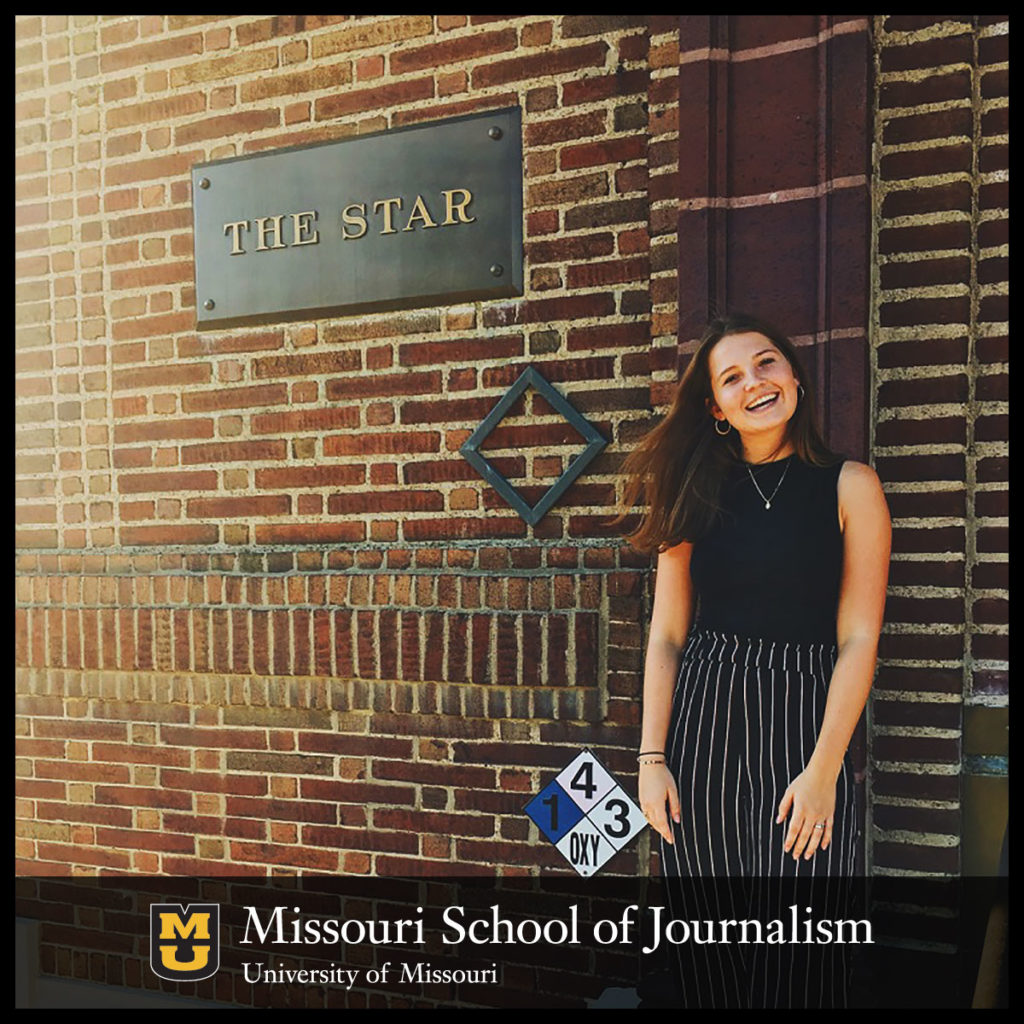 Magazine Writing Junior Plans to Study Abroad, Intern at Missouri Business Alert
Columbia, Mo. (Dec. 20, 2017) — Missouri School of Journalism junior Lily O'Neill is the 2017 recipient of the $2,000 Jerry Heaster Scholarship in Business Journalism. She is studying journalism with an emphasis in magazine writing and a minor in Spanish.
"My goal is to delve into a subject matter, present it in an understandable light, and create a conversation about it," said O'Neill. "Sacha Pfeiffer of the Boston Globe contributed to my passion for journalism with her investigative work. I'm grateful to my parents, both of whom have Missouri Journalism degrees, for their constant support."
Lily was a business journalism intern at The Kansas City Star last summer. This spring, she will be in the Missouri School of Journalism's study abroad program in Barcelona, where she'll get to practice her Spanish, attend class and improve her reporting skills.
"My internship [at The Kansas City Star] provided a great introduction into the field of business journalism, and the staff encouraged and mentored me to continue my pursuit," O'Neill said. "I will expand my work in business journalism this summer as an intern for Missouri Business Alert."
Professor Randy Smith, the Donald W. Reynolds Endowed Chair in Business Journalism, made the announcement. Also on the selection committee are Mike Waller, former editor at The Kansas City Star and Hope Heaster, who is the daughter of Jerry Heaster.
Jerry Heaster was an award-winning business editor and columnist at The Kansas City Star. The Jerry Heaster Scholarship at the Missouri School of Journalism was created after his death in 2012 by his colleagues, friends and family to encourage students to enter business journalism.
Updated: August 15, 2019
Related Stories