Journalism senior Clare Roth receives Donald W. Reynolds Scholarship in Business Journalism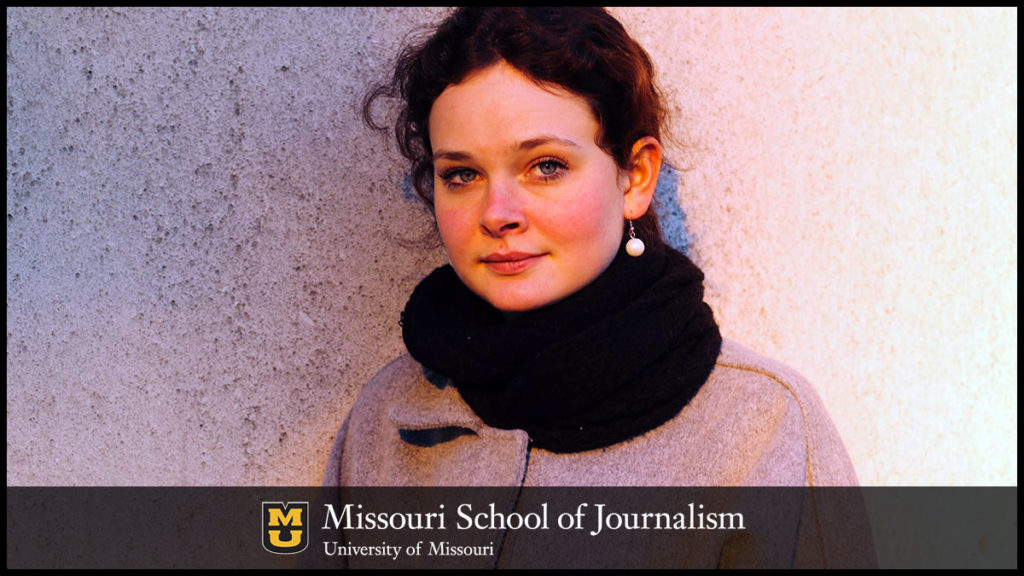 Columbia, Mo. (Oct. 1, 2019) — Missouri School of Journalism senior Clare Roth is the 2019 recipient of the $2,500 Donald W. Reynolds Scholarship in Business Journalism. Roth is pursuing undergraduate degrees in data journalism and international studies.
"I am so thankful to the business journalism department. This scholarship allows me to further improve upon my journalistic skills and I am so very grateful for it," Roth said.
Roth, who is from New Haven, Mo., said understanding business is vital to reporters who want to have a practical understanding of how the world works.
"I was attracted to take a business journalism class because I want to understand the way the world works," Roth said. "What I have found is that if you do not understand the role business plays in our world – both how it is today and how it was formed – you cannot really understand politics, economics, and the general issues we observe in the daily headlines – things reporters must know."
After graduation, Roth would like to report on global corruption for a national or international news outlet.
"Clare is an outstanding student who has distinguished herself in Brussels and at Missouri Business Alert," said Journalism Professor Randy Smith, the Donald W. Reynolds Endowed Chair in Business Journalism. "She is a wonderful writer, quick study and has a natural ability to explain the complex."
The Donald W. Reynolds Foundation provides funding for the scholarship. The foundation, now closed, is one of the largest private foundations in the U.S. The scholarship is named for Donald W. Reynolds, a journalist, business and entrepreneur who left the Missouri School of Journalism to build a media empire that stretched across the country. Although he died in 1993, Reynolds remains the largest private donor to the Missouri School of Journalism.
Updated: October 15, 2019
Related Stories