Senior Makayla Looney Awarded Inaugural KMBC Larry Moore Journalism Scholarship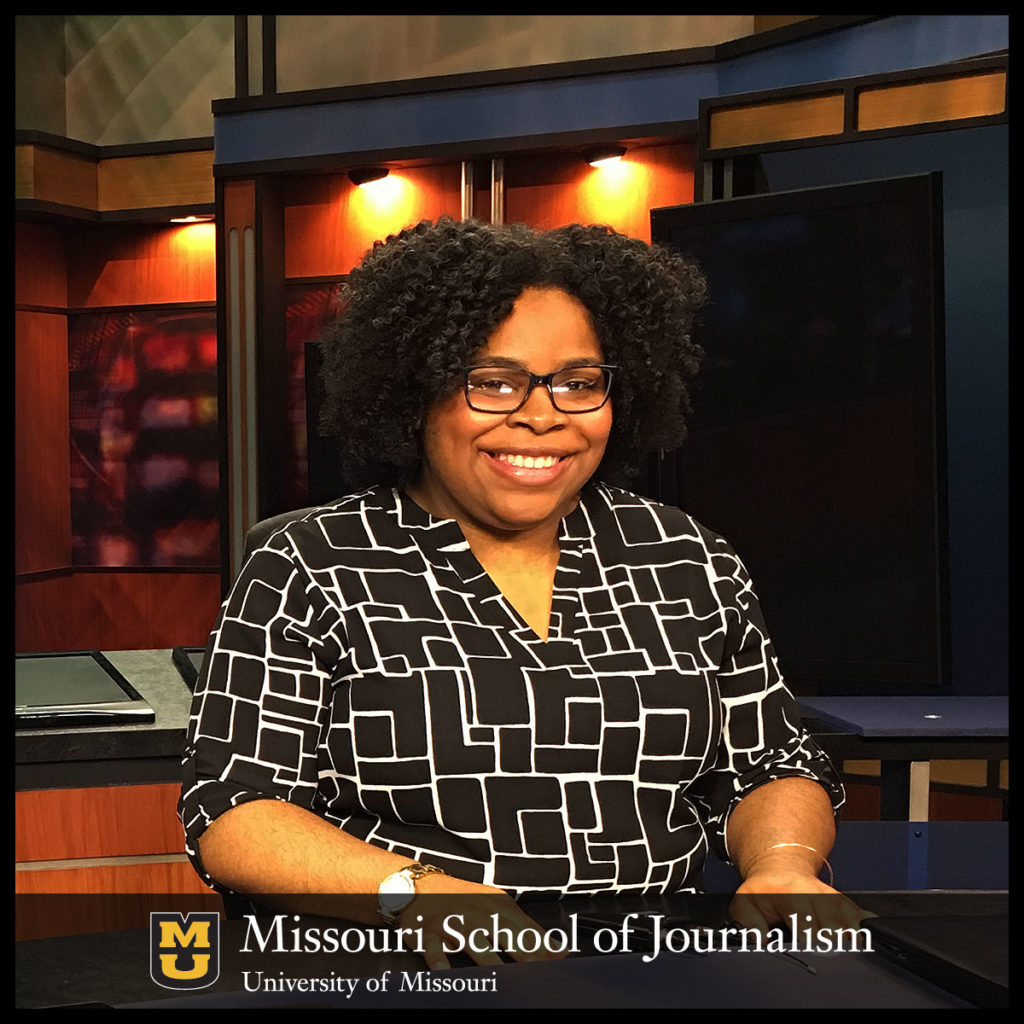 Broadcast journalism senior Makayla Looney has received the inaugural KMBC Larry Moore Journalism Scholarship and will receive $1,000 for the Spring 2019 semester.
Award Honors J-School Alumnus Moore's Long Career at Kansas City ABC Affiliate
Columbia, Mo. (Dec. 12, 2018) — Missouri School of Journalism senior Makayla Looney has received the first KMBC Larry Moore Journalism Scholarship. She will receive a $1,000 scholarship for the Spring 2019 semester.
As Looney enters her final semester as a broadcast journalism student, she'll manage a full slate of activities. She's the current president of Mizzou Women in Media – an organization that strives to unite and uplift women in the field – and she's a member of the National Association of Black Journalists (NABJ). Looney also will serve as a sports reporter and producer at KOMU TV-8, the NBC affiliate for mid-Missouri. Randy Reeves, associate professor and news director at KOMU, praised Looney's work as a general assignment reporter this past semester.
"Makayla is an excellent student, rising to the many challenges of daily reporting in the KOMU newsroom. It's been a pleasure watching her get better and better and to start charting a career in journalism."
Looney, who grew up in Raytown, Mo., says journalism has been her calling since she was in middle school. Although she wants to focus on sports broadcasting, Larry Moore has continued to be a big inspiration.
"If you're from K.C. and watch the news, then you know Larry Moore," said Looney. "Watching his career as I grew up was amazing. I have always looked up to his work ethic and drive. He is one of the people from home who inspired me to keep working and bust butt to get to where you want to be."
Looney hopes to someday produce a sports feature show like HBO's The Shop or ESPN's E:60. But like Moore, her biggest dream is to be an inspiration to others.
"I want to be that figure for women and girls, especially girls of color, who grow up and want to be in the sports journalism field," remarked Looney.
Moore, MA '68, joined KMBC-TV in his hometown of Kansas City, Mo., after graduation. He rose through the ranks to become primary news anchor, a position he held for 41 years until his retirement in 2013. During his time there, Moore was involved in the coverage of almost every major news story that affected the area, including the Plaza flood of 1977, the Coates House fire of 1978, the Hyatt skywalk disaster, the flood of 1993, the plane crash and death of Gov. Mel Carnahan and many more.
To cement Moore's legacy at the Missouri School of Journalism and honor his work in Kansas City, KMBC-TV established this scholarship to provide merit-based assistance to students in the J-School who are residents of the Kansas City metropolitan area.
"We are excited to see Larry's passion for journalism and love for Mizzou reflected in Makayla, and wish her all the best as she pursues her dream," said KMBC General Manager Sarah Smith. "Public service has been a hallmark of Larry's tenure at KMBC; he has devoted special focus to projects benefiting future generations. His legacy of philanthropy is furthered through this scholarship."
That philanthropy is something Looney says she is very grateful for.
"Receiving this scholarship makes me feel like I'm doing the right things and I'm on the track to much success, just like Larry has had."
Gifts to support the J-School's scholarship fund can be made by visiting the Giving to Mizzou website.
Updated: November 6, 2020
Related Stories
Expand All
Collapse All
---