Senior Kaitlin Washburn Receives $1,000 Jane Geisse Scholarship in Investigative Reporting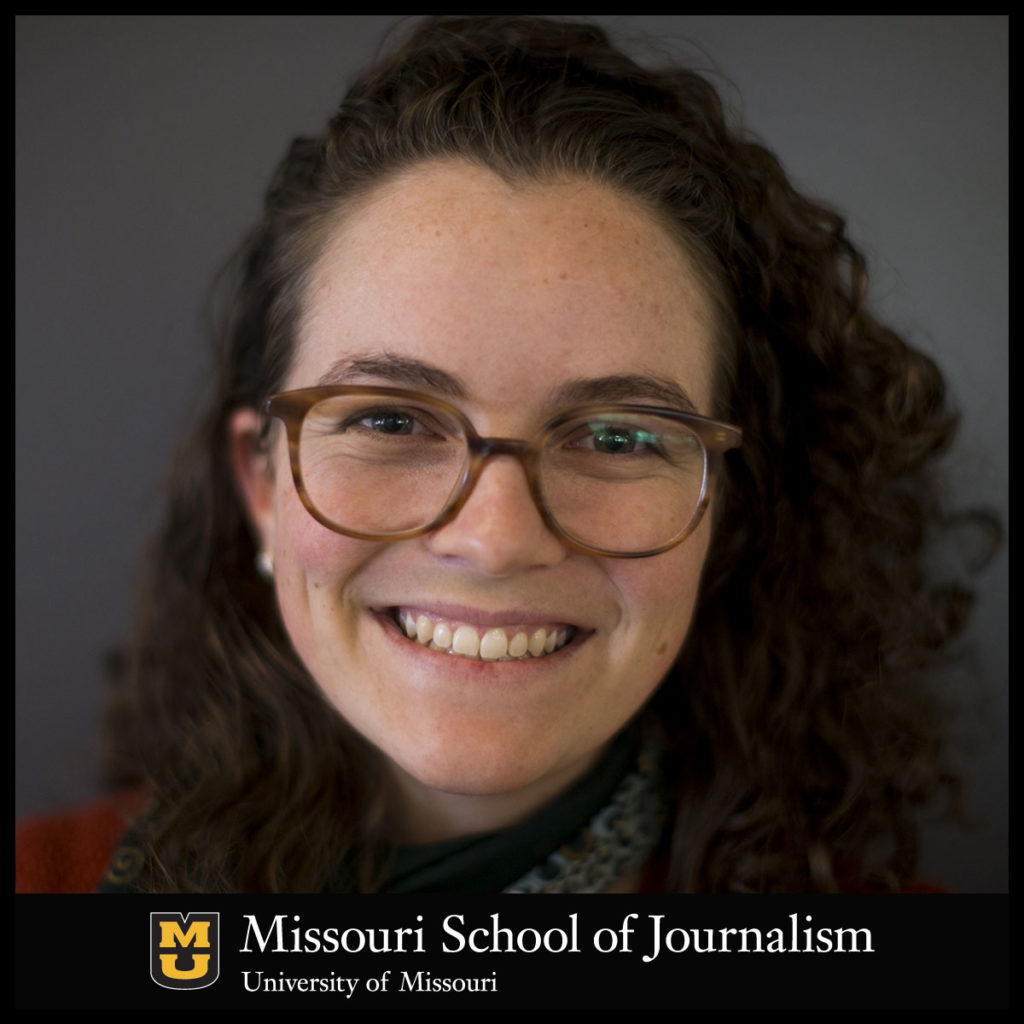 Senior Kaitlin Washburn is the winner of the $1,000 Jane Geisse Scholarship in Investigative Reporting, a form of reporting she says she has been passionate about her entire life.
Scholarship Recognizes Reporters Dedicated to Bringing Light to Issues Impacting the Public
Columbia, Mo. (Dec. 6, 2018) — Missouri School of Journalism senior Kaitlin Washburn has received the Jane Geisse Scholarship in Investigative Reporting. She will receive a $1,000 scholarship.
In her time as a J-School student, Washburn has brought transparency to campaign finances, exposed flaws in state drug testing efforts and shed light on a government sex and ethics scandal. While these experiences have no doubt helped her refine her reporting skills, investigative journalism is something she has been passionate about her entire life.
"Growing up, I wanted to be a spy," Washburn recalled. "I delighted in the idea of trotting the globe, taking on bad guys. When it came time to be a little more practical about my career, journalism – particularly investigative – was the next best thing."
Investigative journalism runs in Washburn's family. Her father, David Washburn, graduated from the J-School in 1992 and served as an investigative journalist. It was through him that she saw how this kind of work impacts people.
"In its many forms, investigative journalism serves as a safeguard for a community against the threats of unchecked power, corruption and exploitation," Washburn said.
Jane Geisse, a 1979 J-School graduate, shares those same sentiments. It's why she created a scholarship to honor the work of students who are pursuing the field.
"I am a fervent supporter of the need for investigative journalism," said Geisse. "It holds accountable those who do not follow the law and also shines a light on those in a position to expose and to act on the corrupt behavior."
Geisse says her studies at the Journalism school taught her how to be a diligent researcher, extract important facts and to be objective – all skills she hopes Washburn will harness as an investigative reporter after graduation.
"I hope she is able to pack up and take with her all the tools she's been given to go out there and to give 'em hell."
Washburn has reported on the State Government beat for the Columbia Missourian, interned at The Oregonian and earned the Pennsylvania NewsMedia Association Award for Investigative Reporting for a story she wrote as an intern at The Morning Call. She currently interns at the Center for Responsive Politics in Washington, D.C., and says the scholarship will enable her to continue focusing on important work while finishing her senior year strong.
"This scholarship is an honor and a recognition of the work I've put in during my time at the J-School. It makes the long hours and pressing deadlines worth it."
Gifts to support the J-School's scholarship fund can be made by visiting the Giving to Mizzou website.
Updated: November 6, 2020
Related Stories
Expand All
Collapse All
---