Symposium to Discuss Fact-Checking, Fake News and the Future of Political Reporting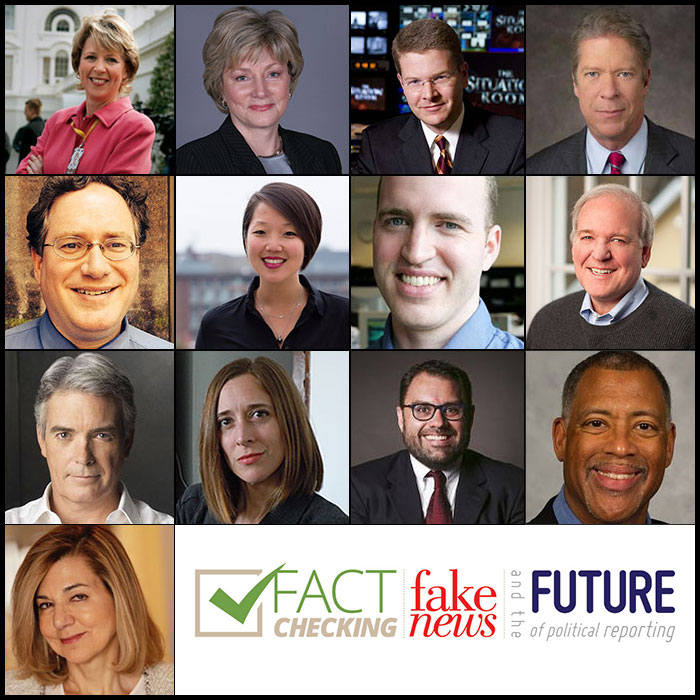 The Missouri-Hurley Symposium Will Be Held from 8:30 a.m.-2 p.m., Thursday, March 9, at the National Press Club in Washington
Washington (Feb. 10, 2017) — What's fact and what's fake were questions that dominated the 2016 election campaign. Now that Donald J. Trump has been sworn in as the 45th U.S. president, what new challenges face journalists as they seek to cover the White House and Congress accurately and fairly?

The upcoming Missouri-Hurley Symposium will provide an opportunity for participants to learn from White House correspondents, Washington bureau chiefs, fact-checking experts, media critics and former White House officials about their strategies for covering the new administration. Also, the results of a new public opinion survey on how the public perceives and reacts to "fake news" will be shared.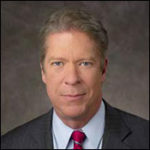 The program will be held from 8:30 a.m.- 12:30 p.m., Thursday, March 9, at the National Press Club in Washington. The event is free, and those interested in attending can register at Eventbrite.com.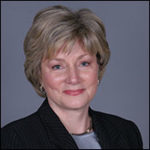 The luncheon will be held from 12:30-2 p.m. Major Garrett, BJ '84, CBS News Chief White House correspondent, will be the keynote luncheon speaker.
Barbara Cochran, the Curtis B. Hurley Chair in Public Affairs Journalism at the Missouri School of Journalism, is the event's organizer. She will moderate conversations with White House correspondents for Fox News and Reuters, Washington bureau chiefs for the New York Times and CNN, the president of the American Society of News Editors, a former White House press secretary and media commentators from the Washington Post and the American Press Institute.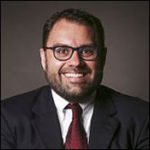 Aaron Sharockman, executive director of PolitiFact and a 2016-17 fellow of the Reynolds Journalism Institute, will lead a discussion of fact-checking with representatives of PolitiFact, the Washington Post Fact Checker and FactCheck.org as well as a researcher on the effectiveness of fact-checking.
Information about other participants is below.
Elisabeth Bumiller, Washington bureau chief, The New York Times
Sam Feist, Washington bureau chief, CNN
Louis Jacobson, senior correspondent, PolitiFact
Michelle Ye Hee Lee, reporter, The Washington Post
Alexios Mantzarlis, director, International Fact-Checking Network
Jeff Mason, White House correspondent, Reuters, and president, White House Correspondents Association
Mike McCurry, Clinton White House Press Secretary
John Roberts, chief White House correspondent, Fox News Channel
Lori Robertson, managing editor, FactCheck.org
Tom Rosenstiel, executive director, American Press Institute
April Ryan, White House correspondent, American Urban Radio Networks
Mizell Stewart III, vice president of news operations, USA Today Network
Margaret Sullivan, media columnist, The Washington Post
The Missouri-Hurley Symposium is sponsored by the Missouri School of Journalism, the Reynolds Journalism Institute and the National Press Club Journalism Institute.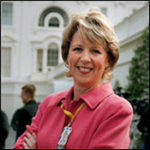 Elisabeth Bumiller, The New York Times
Elisabeth Bumiller is the Washington Bureau Chief of The New York Times, where she oversees White House and domestic policy reporting. She was a Times Pentagon correspondent from 2008 to early 2013, a period when she traveled frequently with the Secretary of Defense. Bumiller is the author of three books: "Condoleezza Rice: An American Life," "May You Be the Mother of a Hundred Sons: A Journey Among the Women of India," and "The Secrets of Mariko: A Year in the Life of a Japanese Woman and Her Family." Ms. Bumiller graduated from the Medill School of Journalism at Northwestern University and the Graduate School of Journalism at Columbia University.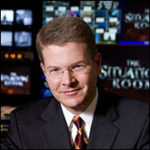 Sam Feist, CNN
Sam Feist is CNN's Washington bureau chief and senior vice president. Named to this role in May 2011, he oversees daily operations of the bureau and leads all newsgathering and Washington-based programming. Previously, Feist was CNN's political director and vice president of Washington programming. He helped to conceptualize and was the founding Executive Producer of The Situation Room, the daily newscast now in its twelfth year. Feist received his bachelor of arts in political science from Vanderbilt University, and his law degree from the Georgetown University Law Center.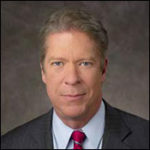 Major Garrett, CBS News
Major Garrett was named CBS News' Chief White House Correspondent in November 2012. While covering the White House for CBS News, Garrett has reported extensively on presidential actions to confront ISIS, the Obama administration's handling of the health care website rollout, and now, the new Trump administration. Before joining CBS News, Garrett was a White House correspondent for Fox News and CNN. He is the author of three books: "Common Cents," with former Rep. Tim Penny (D-Minn.), "The 15 Biggest Lies in Politics," and "The Enduring Revolution." Garrett graduated in 1984 from the University of Missouri with degrees in journalism and political science.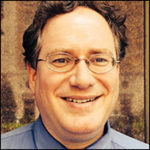 Louis Jacobson, PolitiFact
Louis Jacobson is the senior correspondent for PolitiFact and a staff writer for the Tampa Bay Times. He has served as deputy editor of Roll Call and as founding editor of its legislative wire service, CongressNow. Earlier, he spent more than a decade covering politics, policy and lobbying for National Journal magazine. Since 2002, he has handicapped political races, including state legislatures, governors, congressional seats, state attorneys general and the electoral college, currently for Governing. Jacobson graduated from Princeton University in 1992.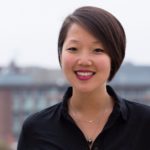 Michelle Ye Hee Lee, The Washington Post
Michelle Ye Hee Lee is a reporter on the national politics team at The Washington Post, and writes for The Fact Checker blog. Previously, she was a government accountability reporter on the Watchdog Team at The Arizona Republic in Phoenix, Ariz. Outside of the newsroom, Lee is senior vice president of the Asian American Journalists Association. She is also a member of Investigative Reporters and Editors. Lee graduated from Emory University and grew up in Guam.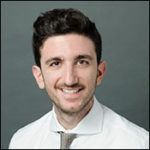 Alexios Mantzarlis, International Fact-Checking Network
Alexios Mantzarlis joined Poynter to lead the International Fact-Checking Network in September of 2015. In this capacity, he writes about and advocates for fact-checking. He also trains and convenes fact-checkers globally. Mantzarlis previously served as managing editor of Pagella Politica and FactCheckEU, respectively, Italy's main political fact-checking website and the EU's first multilingual crowd-checking project. He has presented fact-checking segments on Italian TV and led seminars on fact-checking around the world. Before becoming a fact-checker, he worked for the United Nations and the Italian Institute for International Political Studies.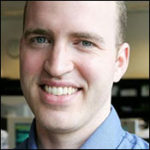 Jeff Mason, Reuters and White House Correspondents Association
Jeff Mason is a White House correspondent for Reuters. He has covered the beat since 2009, serving as the lead correspondent for President Barack Obama's 2012 campaign. Mason also covered the 2008 election. He started his career in Frankfurt, Germany, where he covered the airline industry before moving to Brussels, Belgium, where he covered the European Union. Mason is a graduate of Northwestern University and is a former Fulbright scholar.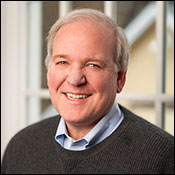 Mike McCurry, veteran political strategist and spokesperson
Mike McCurry served in the White House as press secretary to President Bill Clinton from 1995 to 1998. He also served as spokesman for the U.S. Department of State and director of communications for the Democratic National Committee. McCurry serves as a faculty member at Wesley Theological Seminary, teaching in the area of faith and politics, and is on the board of directors of the Commission on Presidential Debates. He received his Bachelor of Arts from Princeton University in 1976, a Master of Arts in Liberal Studies from Georgetown University in 1985, and a Master of Arts from Wesley Theological Seminary in 2013.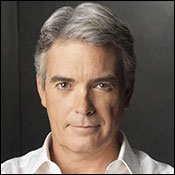 John Roberts, Fox News Channel
John Roberts currently serves as the chief White House correspondent for FOX News Channel, where he reported extensively on the 2016 presidential campaign of Donald Trump. He joined the network as a senior national correspondent in January 2011, based in the Atlanta bureau. Prior to joining FNC, Roberts co-anchored CNN's American Morning, and served as CNN's senior national correspondent and anchor of This Week at War. Before joining CNN in 2006, he spent more than 14 years with CBS News. Throughout his career, he has interviewed former presidents George W. Bush, George H.W. Bush and Bill Clinton, and vice president Al Gore. He attended the University of Toronto at Mississauga.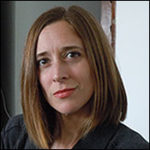 Lori Robertson, FactCheck.org
Lori Robertson is a journalist who covered the media for nine years as an editor and writer for American Journalism Review, a bimonthly media watchdog magazine, before joining FactCheck.org in 2007. At AJR, she won the Bart Richards Award for Media Criticism and an honorable mention in the National Press Club's Arthur Rowse Award. Previously, she was the administrative director of the Casey Journalism Center on Children and Families, a resource center for journalists covering at-risk kids. She has written for various publications as a freelancer and is a graduate of Duquesne University with a bachelor of arts degree in advertising.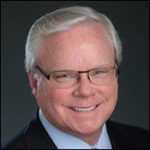 Ed Rogers, former White House official, Clinton and Bush administrations
Ed Rogers currently serves as chairman of BGR Group, a top Washington lobbying firm. Prior to co-founding BGR Group in 1991, Rogers served in the White House as deputy assistant to the President and executive assistant to the chief of staff. He was also senior deputy to Bush-Quayle campaign manager Lee Atwater. From 1985 through 1987, Rogers worked in the Reagan White House in the Office of Political Affairs. Since 2011, Rogers has been an opinion writer for the Washington Post, where he writes about politics and the current state of affairs in Washington, D.C., from a Republican point of view. He received his JD from the University of Alabama.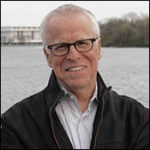 Tom Rosenstiel, American Press Institute
Before joining the American Press Institute in January 2013, Tom Rosenstiel was founder, and for 16 years, director of the Project for Excellence in Journalism at the Pew Research Center in Washington, D.C., and co-founder and vice chair of the Committee of Concerned Journalists. He is the author of seven books, including "The Elements of Journalism: What News People Should Know and the Public Should Expect," and "Blur: How to Know What's True in the Age of Information Overload." Rosenstiel received his undergraduate degree from Oberlin College in 1978, and his master's degree in business journalism from Columbia University in 1980.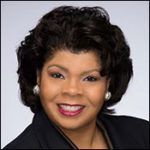 April Ryan, American Urban Radio Networks
April Ryan has been the White House correspondent for American Urban Radio Networks since January of 1997. Ryan has conducted one-on-one interviews with President Barack Obama and Michelle Obama, President George W. Bush and Laura Bush, President Bill Clinton, Secretary of State Hillary Clinton and a host of others. Ryan is the author of the best-selling book, "The Presidency In Black and White: My Up Close View of Three Presidents and Race in America." She also previously served on the board of the White House Correspondents Association. Ryan is a graduate of Morgan State University.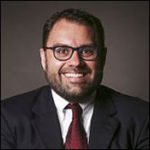 Aaron Sharockman, PolitiFact
Aaron Sharockman is the executive director of PolitiFact. He has been with PolitiFact since 2010 and served most recently as the editor of PunditFact, a website dedicated to checking claims by pundits, columnists, bloggers and the hosts and guests of talk shows. Sharockman is a 2016-17 Reynolds Fellow at the University of Missouri and co-teaches a class on political fact-checking at the University of Missouri School of Journalism. Sharockman received a bachelor's degree in journalism and political science from Indiana University in 2003.
Mizell Stewart III, USA Today Network
Mizell Stewart III was named vice president of news operations for Gannett and the USA Today Network in June 2016. He is also president of the American Society of News Editors, the nation's largest organization of news industry leaders. Stewart is the former managing director and chief content officer of Journal Media Group. In his work with JMG, Stewart led news content strategy and journalistic excellence with a team of more than 700 journalists in 14 communities throughout the United States. Stewart earned a BS in journalism at Bowling Green State University, and his master's from Northern Kentucky University.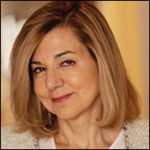 Margaret Sullivan, The Washington Post
Margaret Sullivan is the media columnist for The Washington Post. Before joining The Post, she was The New York Times public editor, and previously, the chief editor of The Buffalo News. She was a member of the Pulitzer Prize Board, and was twice elected as a director of the American Society of Newspaper Editors, where she led the First Amendment committee. While living in Manhattan, Sullivan taught in the graduate schools of journalism at Columbia University and City University of New York. Sullivan is a graduate of Georgetown University and the Medill School of Journalism at Northwestern University.
Updated: October 13, 2020
Related Stories
Expand All
Collapse All
---