Upcoming Hurley Symposium to Address Issue of Citing Anonymous Sources
Columbia, Mo. (Jan. 17, 2005) — The Fifth Annual Curtis B. Hurley Symposium will be held at 9 a.m., Thursday, March 17 at the National Press Club, 14th and F Street NW, Washington, D.C. At this meeting, a coalition of organizations will gather to discuss access to government information on the record, with an intent to craft steps toward a solution to the increasing reliance on anonymous sources and off-the-record briefings.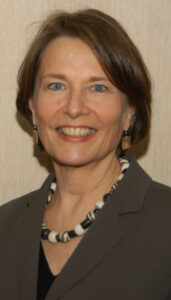 Bill Kovach, chairman of the Committee of Concerned Journalists and former New York Times Washington bureau chief, will lead off with remarks setting the context for discussion. A panel of Washington journalists and administration officials will respond, with an emphasis on achieving agreement on practical steps to improve access to on-the-record information.
Among those participating in a coalition led by Geneva Overholser are Andy Alexander, FOI chair of ASNE; Ron Hucheson, president of the White House Correspondents Association; Pete Weitzel, head of the Coalition of Journalists for Open Government; Kathleen Hall Jamieson, director of the Annenberg Center at the University of Pennsylvania; Pam Johnson, director of the Reynolds Journalism Institute at the Missouri School of Journalism; the Freedom Forum, and its First Amendment Center, led by Paul McMasters; Charles Davis and the Freedom of Information Center at the Missouri School of Journalism; Ken Paulson, editor of USA Today and the National Press Club.
Overholser is the Curtis B. Hurley Professor of Public Affairs Reporting at Missouri School of Journalism's Washington bureau. The Curtis B. Hurley Chair in Public Affairs Reporting is one of nine endowed chairs at the School. Overholser, the first person to hold this chair, is a former editor of The Des Moines Register and also has served as an ombudsman of The Washington Post and as a member of the editorial board of The New York Times.
The discussion is part of a nationwide series of conversations that Missouri Journalism is conducting on "Journalism in the 21st Century," which will eventually be compiled and published.
Missouri Journalism alumni are invited to a continental breakfast, to be served at 8:30 a.m. at the National Press Club.
Updated: December 20, 2019
Related Stories
Expand All
Collapse All
---