DC Symposium to Discuss Social Media and the First Amendment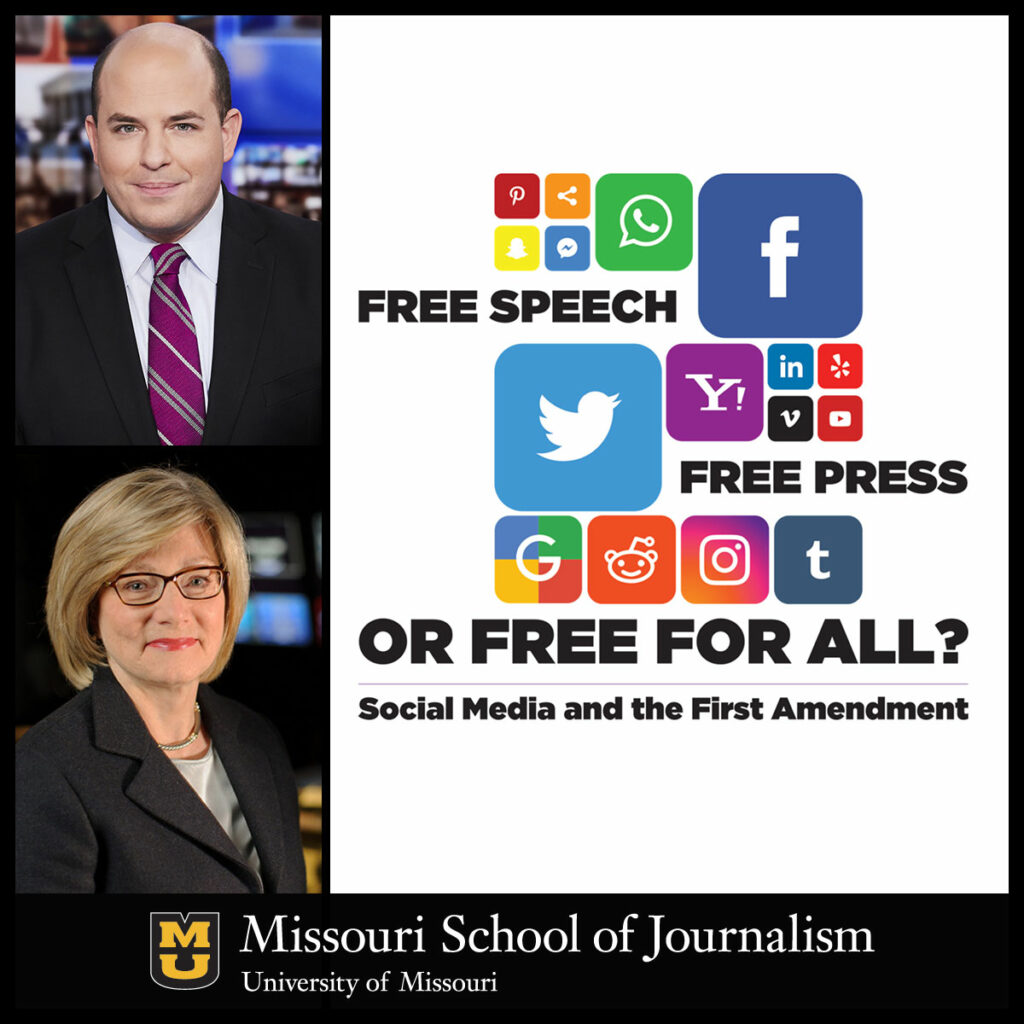 Missouri-Hurley and Price Sloan Symposium Will Be Held April 25 in Washington
Columbia, Mo. (April 17, 2019) — Is the First Amendment still relevant in the age of social media? How can we be sure that what we're reading and watching is true? What can social media platforms do to curtail the spread of misinformation and lies? How can journalists make the best use of social media to gain audience and enrich their reporting while also protecting themselves from harassment? These questions and more will be explored with journalists, social media experts and legal scholars during the Missouri-Hurley Price Sloan symposium "Free Speech, Free Press or Free for All? Social Media and the First Amendment."
The symposium will be held on Thursday, April 25, from 8:30 a.m. to 2 p.m. at the National Press Club in Washington, D.C. The event is free, but registration is required.
Brian Stelter, chief media correspondent for CNN Worldwide and anchor of "Reliable Sources" is the keynote speaker during the event's lunch, which will be held from 12:30 to 2 p.m.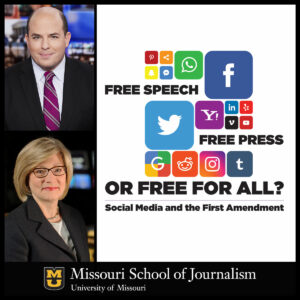 "Two-thirds of Americans get news from social media, but more than half say they expect it to be inaccurate," said Barbara Cochran, the Curtis B. Hurley Chair in Public Affairs Journalism at the Missouri School of Journalism and the event organizer. "Our speakers will explore how journalists can work with social media to improve accuracy and to reach audiences, and also what kind of regulation of social media may be needed."
The legal panel will be moderated by Sam Halabi, Director of the Center for Intellectual Property and Entrepreneurship and Associate Professor of Law, University of Missouri School of Law. Panelists include:
The journalism panel will follow, moderated by Cochran. Panelists include:
The event will also be streamed live on the Reynolds Journalism Institute's Facebook page.
The symposium's sponsors are the University of Missouri School of Journalism and School of Law; Reynolds Journalism Institute; Price Sloan Fund for Media, Ethics, and Law; and National Press Club Journalism Institute.
Updated: August 15, 2019
Related Stories