Upcoming Hurley Symposium to Discuss: "Where Is the Public in Public Affairs Reporting?"
Columbia, Mo. (March 31, 2004) — Journalists talk endlessly about what's wrong with the press. Academics, politicians, business executives and other "experts" regularly get into the discussion. But what about the people whom the press supposedly exists to serve?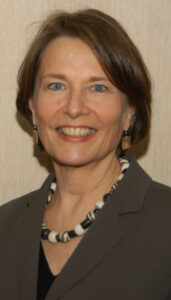 The Fourth Annual Curtis B. Hurley Symposium, at 7 p.m., Thursday, April 15, will feature five panelists answering the question, "Where is the Public in Public Affairs Reporting," from broadly different perspectives.
Steven Kull, Director of the Center on Policy Attitudes.
Zaida Arguedas, deputy executive director of the League of Women Voters US.
Ambassador George Moose, former representative of the United States to the European Office of the United Nations and former ambassador to Senegal and to Benin.
Ritu Sharma, co-founder and executive director of Women's EDGE.
Missouri Journalism student Kate Goodloe.
Geneva Overholser, the Hurley Professor of Public Affairs Reporting at Missouri School of Journalism's Washington bureau, will moderate. The Curtis B. Hurley Chair in Public Affairs Reporting is one of nine endowed chairs at the School. Overholser, the first person to hold this chair, is a former editor of The Des Moines Register and also has served as an ombudsman of The Washington Post and as a member of the editorial board of The New York Times.
The discussion is part of a nationwide series of conversations that Missouri Journalism is conducting on "Journalism in the 21st Century," which will eventually be compiled and published.
Missouri Journalism alumni are invited to a reception before the panel, at 6 p.m. at the National Press Club, 14th and F Streets, NW, Washington, D.C. The panel, also to be held at the Press Club, will begin at 7 p.m.
Updated: March 13, 2020
Related Stories
Expand All
Collapse All
---