J-School Graduate One of Youngest to Win Polk Award
Columbia, Mo. (March 9, 2004) — Brian Joseph, BJ '02, has been awarded a 2003 George Polk Award for work he completed during a summer 2002 internship at The Seattle Times.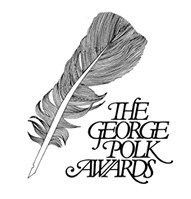 Joseph, as part of an investigative team, won the local reporting award for "The Art of Deception," a two-day series that exposed a prominent Seattle art gallery that was selling fake Asian antiques.
The Polk awards are considered by many to be one of the most prestigious awards in journalism and Joseph is one of the youngest ever to win the award. The award was created in 1949 by Long Island University and is named in memory of CBS Reporter George Polk, who died covering Greece's civil war.
Joseph worked for three months on the story, including reviewing court documents, interviewing experts and writing parts of the story, before returning to Missouri to complete his degree. The story ran in the Times in January 2003.
"I was flabbergasted when I found out we won," he said. "I was working on a routine daily piece when I got the phone call. I am not one to be speechless much, but I was — to be such a young kid and win seems unbelievable."
Brant Houston is the director of Investigative Reports and Editors where Joseph worked while going to the Missouri School of Journalism.
"Brian was a relentless reporter and researcher who was always juggling a dozen different interests and tasks," Houston said. "He showed amazing initiative while working at IRE."
Joseph credits his education at the Missouri School of Journalism and the great team he had to work with at the Times for his success.
"I wouldn't have gotten the internship at The Seattle Times in the first place if it hadn't been for Mizzou," he said. "The computer-assisted reporting classes, the access to SPJ (Society of Professional Journalists) and IRE and the real life experience I gained at the Columbia Missourian were vital. It made me a thousand times more competitive."
Joseph currently is a city hall reporter at the Desert-Sun in Palm Springs, Calif.
Updated: March 12, 2020
Related Stories
Expand All
Collapse All
---