Senior Claire Mitzel Awarded $2,500 Homer L. Hall Scholarship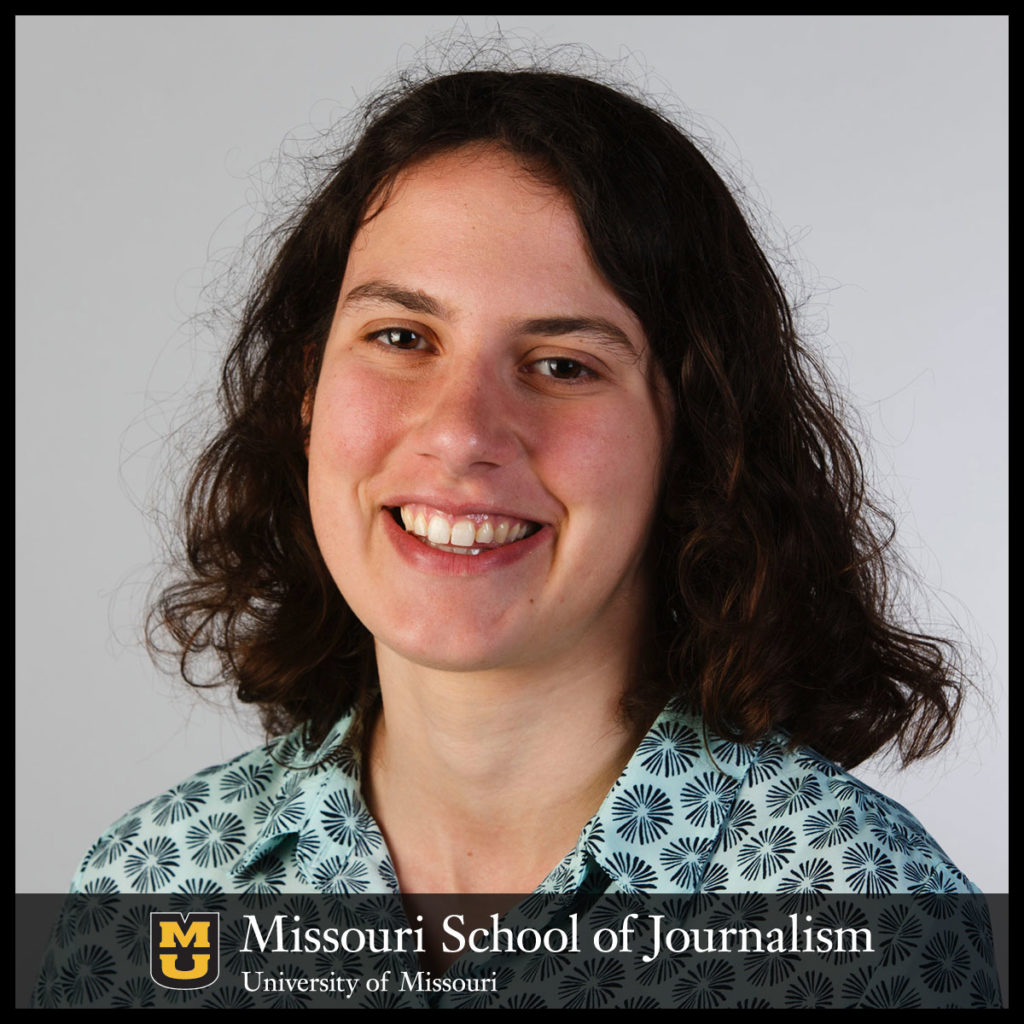 Winner of the 2019 Homer L. Hall Scholarship, senior Claire Mitzel grew up reading local newspapers, saw the value of their role as community watchdog and hopes to put her #MizzouMade investigative journalism skills to good use.
The Scholarship Honors a Former Missouri High School Newspaper Adviser
Columbia, Mo. (Nov. 20, 2018) — Missouri School of Journalism senior Claire Mitzel has been named the 2019 recipient of the Homer L. Hall Scholarship.
The Roanoke, Virginia, native has spent the past two years working as an assistant city editor and reporter for the public safety and health beats at the Columbia Missourian, the school's digital-first community newspaper. Mitzel also interned for The Virginian-Pilot in Norfolk, Virginia this past summer. She's covered topics ranging from bullying to the U.S. opioid epidemic.
"Following graduation in May, I hope to get my professional start in local journalism, either through a fellowship or job," said Mitzel. "Having grown up reading local newspapers, and now working for a community newspaper, I see the vital watchdog role they serve. I want to put the investigative skills I've learned at the School of Journalism to use."
It's that dedication to community journalism that inspired Hall to select Mitzel for the scholarship.
"Although [Claire's] desire is to start out working with a small-town publication, her experiences at the School of Journalism at the University of Missouri will enable her to work for any size paper or magazine," said Homer Hall. "She's an excellent writer who has a flair for covering a story fully."
Mitzel plans to continue her work next semester on the Missourian's interactive copy-editing desk. She says this scholarship will help subsidize her time there.
"The Homer Hall Scholarship will allow me to focus on my last semester of college without worrying about working as much."
About the Homer L. Hall Scholarship
A pioneering, award-winning journalism teacher, Homer L. Hall inspired thousands of students during his 36-year career. A Missouri Teacher of the Year and a Missouri Journalism Teacher of the Year, Hall is one of only two advisers to be recognized as the National Newspaper Adviser of the Year and the National Yearbook Adviser of the Year. His first textbook, "Junior High Journalism," published in 1968 and last revised in 2008, is considered to be the preeminent publication of its kind. Hall graduated from the University of Missouri in 1960 with a bachelor of science degree in education. An alumna of the J-School established the Homer L. Hall Scholarship to honor her Kirkwood, Missouri, junior high and high school journalism teacher. Gifts to support the annual Homer L. Hall Scholarship can be made by visiting the Giving to Mizzou website.
Updated: November 5, 2020
Related Stories
Expand All
Collapse All
---