Missouri School of Journalism Senior Shoshana Dubnow wins $2,500 Homer L. Hall Scholarship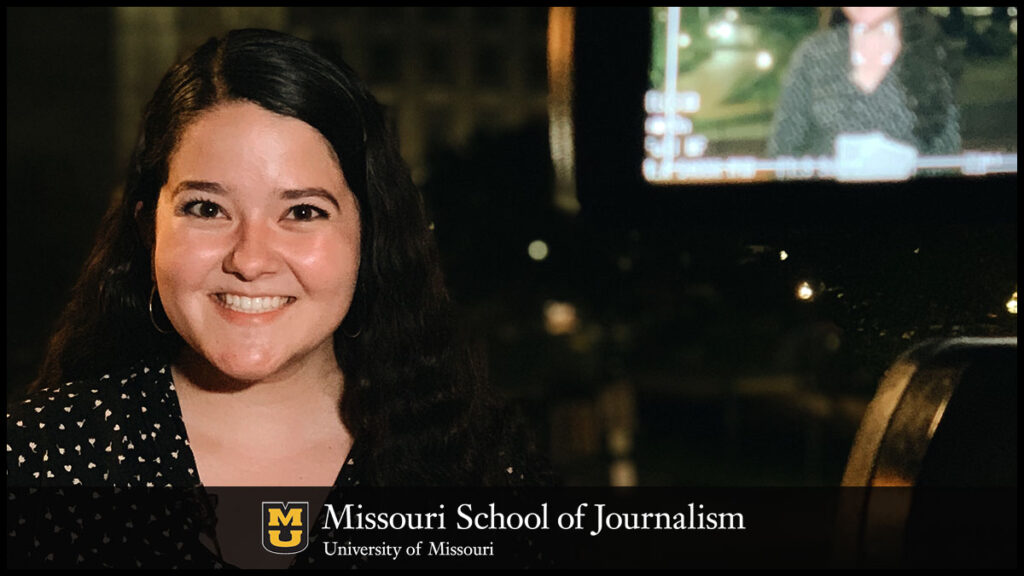 The scholarship honors a former Missouri high school newspaper adviser.
Columbia, Mo. (Feb. 10, 2020) — Becoming a journalist who makes a difference by instigating positive change is one of Shoshana Dubnow's biggest career goals.
"Every community has its share of injustice," said Dubnow. "I believe it's the journalist's responsibility to not only report on those problems, but to also follow up with solutions."
It's also one of the reasons why Dubnow, a Missouri School of Journalism senior, was selected as the 2020 recipient of the Homer L. Hall Scholarship.
"Through the examples she included with her application, it was clear she has written stories that have had an impact on people," noted Homer Hall, the retired high school journalism teacher for whom the scholarship is named. "As she reported stories on air for KOMU, she spoke clearly, and she let the people she interviewed tell most of each story in their own words."
The power of a journalists' ability to share information through the words of others or their own written words is not lost on Dubnow.
"There is something indescribably special about interviewing a complete stranger and seeing them begin to trust you throughout the process," said Dubnow. "I've had sources share things with me that they haven't told their closest family and friends. It's an immense privilege and something I will never take lightly."
Dubnow is spending her final semester as a convergence journalism student at ABC News in Washington, D.C. as the 27th David Kaplan Memorial Fellow. Last summer she studied abroad in Brussels and worked as a multimedia journalist at Euronews. She has also worked for KOMU-TV, the School's NBC affiliate, the Columbia Missourian, Columbia's digital-first community newspaper and reported from Missouri's state capitol for the Missouri News Network, which provides content to radio and television stations across the state.
"The J-School has both challenged and empowered me at the same time," said Dubnow. "I've always been amazed by the amount of trust this college places in students to do real-world reporting. Every experience I've had in the last 3.5 years – from early mornings at KOMU to endless hours in the future lab – has been instrumental in shaping the journalist and the person I am now."
As for the journalist she'll be in the future, Hall said he has no doubts Dubnow will be successful. That encouragement and support is something for which Dubnow is grateful.
"Although I don't know him personally, Mr. Hall still seems familiar," said Dubnow. "He reminds me of the educators I've had in my life who recognized my strengths and advocated for me both in and out of the classroom."
About the Homer L. Hall Scholarship
A pioneering, award-winning journalism teacher, Homer L. Hall inspired thousands of students during his 36-year career. A Missouri Teacher of the Year and a Missouri Journalism Teacher of the Year, Hall is one of only two advisers to be recognized as the National Newspaper Adviser of the Year and the National Yearbook Adviser of the Year. His first textbook, "Junior High Journalism," published in 1968 and last revised in 2008, is considered to be the preeminent publication of its kind. Hall graduated from the University of Missouri in 1960 with a bachelor of science degree in education. An alumna of the J-School established the Homer L. Hall Scholarship to honor her Kirkwood, Missouri, junior high and high school journalism teacher. Gifts to support the annual Homer L. Hall Scholarship can be made by visiting the Giving to Mizzou website.
Updated: February 10, 2020
Related Stories
Expand All
Collapse All
---