Rashi Shrivastava receives $6,500 Carol Loomis Scholarship for Business Reporting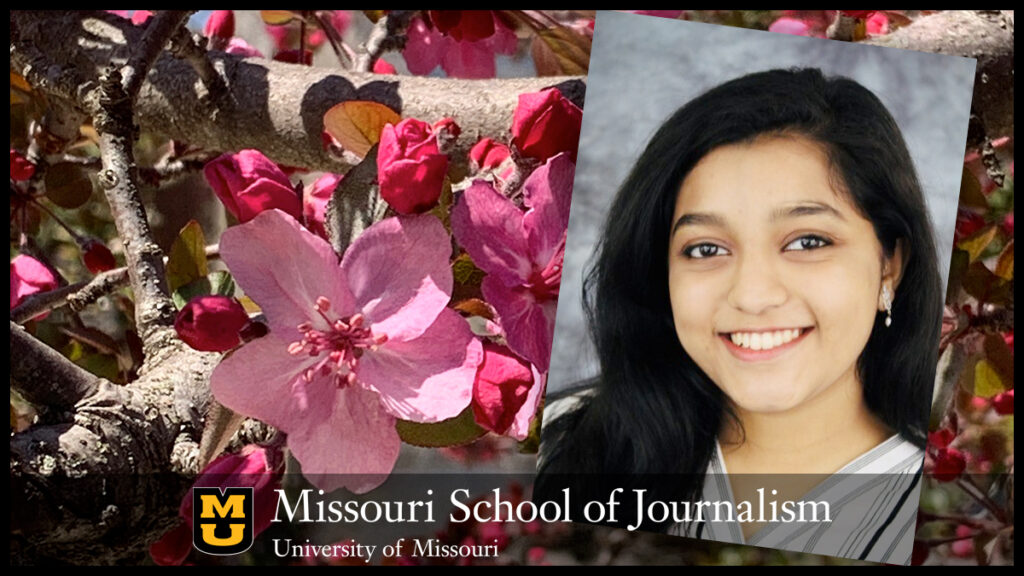 Graduate student said Carol Loomis articles inspired her interest in magazine journalism and long-form writing
By Jennifer Nelson-Pallikkathayil
Columbia, Mo. (May 10, 2021) — Missouri School of Journalism graduate student Rashi Shrivastava of Pune, India, BJ '19, received a $6,500 Carol Loomis Scholarship for Business Reporting.
Carol Loomis, BJ '51, started the annual scholarship that bears her name at the Missouri School of Journalism in 2013 for graduate students interested in pursuing a career in business journalism. The scholarship honors Loomis' 60 years of work at Fortune magazine and her role in blazing the trail for women in journalism. She retired in 2014 as senior editor-at-large and Fortune's longest-tenured employee.
"My interest in working for a magazine and writing long-form articles piqued after reading articles in Fortune magazine, written by Mizzou alumna Carol Loomis, whose determination and confidence paved the way for other women journalists in the business world," said Shrivastava.
As a Mizzou undergraduate student, Shrivastava worked for the Journalism School's Missouri Business Alert–a digital newsroom that publishes the top business news from across the state–where she contributed to some "enrapturing projects" including the Outstate series where students reported on entrepreneurship  in rural towns such as Moberly and Harrisonville.
In 2019, she became the first Missouri School of Journalism student to work at MBA's Kansas City, Missouri's bureau, where she was a multimedia journalist at Startland News, a digital magazine that covers the startup community in Kansas City. As a multimedia journalist, she helped entrepreneurial leaders and startup founders tell their stories through written articles and MBA's podcast called "Speaking Startup."
During her graduate studies, she's been a contributing writer for Vox Magazine, an award-winning monthly city magazine.
"Rashi is a great candidate for this award because of her interests in business journalism throughout her undergraduate and graduate career," said Professor Randall Smith, who is also the Donald W. Reynolds Endowed Chair of Business Journalism and selects the scholarship winner each year with input from faculty and staff. "She has been a regular in a variety of business journalism courses. She has worked virtually every summer in internship opportunities that have allowed her to both cover many aspects of business and to learn at the same time."
Shrivastava plans to intern this summer at Forbes. She said the scholarship will help her pursue her goal of becoming a business journalist. She wants to eventually start her own business and entrepreneurial publication focused on Southeast Asia countries.
Updated: May 10, 2021
Related Stories
Expand All
Collapse All
---