Master's Student Receives $4,000 Scholarship for Business Reporting
The Carol Loomis Scholarship for Business Reporting Helps Tatiana Darie Travel Abroad, Pay Tuition
Columbia, Mo. (Oct. 12, 2015) — Tatiana Darie is the 2015 recipient of the Carol Loomis Scholarship for Business Reporting. Darie is a Missouri School of Journalism master's student focusing her studies on reporting for television, radio and digital communication.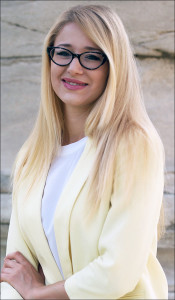 So far, the $4,000 scholarship has allowed Darie to travel abroad over the summer to South Africa, and it is helping pay her tuition at University of Missouri.
Carol Loomis, BJ '51, started the annual scholarship at MU in 2013 for graduate students interested in pursuing a career in business journalism in honor of her 60 years of work at Fortune magazine. Loomis retired as Fortune's longest-tenured employee in 2014 as senior editor-at-large. She received the Missouri Honor Medal for Distinguished Service in Journalism in 1978.
Randy Smith, the Donald W. Reynolds Endowed Chair in Business Journalism, administers the scholarship along with Martha Pickens, graduate adviser.
Smith arranged for Darie to meet with Loomis for lunch in New York this summer to share her work at Bloomberg.
"I think she's an aspiration to any young journalist who wants to pursue business reporting," Darie said of Loomis. "I've learned from her the art of writing about business. It was an honor to meet her."
Darie's passion for business first started when she discovered the world of investments and started reading books about Warren Buffett. Loomis is one of the few journalists to befriend Buffett and write about him with deep, personal insight. Reading her books on Buffett is where Darie first became acquainted with Loomis.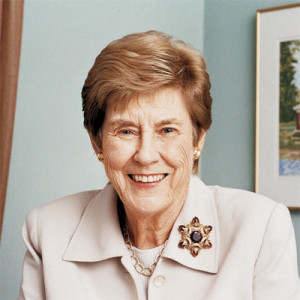 Darie has worked for CNN, Bloomberg News, Thomson Reuters, NBC News, BBC World Service and Olympic Broadcasting Services.
She credits Missouri Business Alert as the place where she is able to practice the art of business journalism while in School.
Missouri Business Alert, an online digital business news startup staffed by Missouri School of Journalism students, celebrated its three-year anniversary in July. Smith is the founder and financial backer of the publication.
In addition to Smith, the School has another endowed chair in business journalism. Marty Steffens is the Society of American Business Editors and Writers (SABEW) endowed chair.
Updated: September 10, 2020
Related Stories
Expand All
Collapse All
---