Indiana University Journalism to Honor Missouri Professor Marty Steffens
She Is Among Six Alumni to Be Recognized with the Distinguished Alumni Award
Bloomington, Ind. (June 6, 2014) — Indiana University will recognize Missouri School of Journalism Professor Marty Steffens with its Distinguished Alumni Award this fall. She is one of six journalism alumni who will receive the honor on Sept. 13.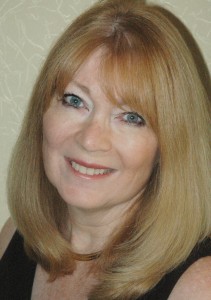 "We're delighted to honor this year's class of distinguished alumni," said interim dean Lesa Hatley Major. "Although their careers vary widely, from newspaper journalists to educators to executives at high-tech media companies, all built on the foundation they established at IU to excel in their fields."
Representatives from the journalism alumni board, faculty and staff, and the university at large select award recipients. The guidelines state that those eligible for the award include former students "who have become leaders in journalism and other fields, as well as honorary alumni and students who majored in other fields but took significant journalism coursework or worked on IU student media."
Steffens earned her bachelor of arts degree from Indiana in 1978. She joined the Missouri School of Journalism in 2002 as the Society of American Business Editors and Writers endowed chair. Previously Steffens had a 30-year career in newspapers, ending as executive editor of the San Francisco Examiner. She has organized more than 100 workshops for journalists in 28 countries on topics from local business reporting to covering global financial markets.
The awards will be presented during a banquet, which will include video tributes of the honorees' careers.
Updated: July 27, 2020
Related Stories
Expand All
Collapse All
---