Professor Marty Steffens to Receive the President's Award from the Society of American Business Editors and Writers
Phoenix (April 2, 2013) — Missouri School of Journalism Professor Marty Steffens will be among three business journalists to be honored with the President's Award at the 50th annual spring conference of the Society of American Business Editors and Writers in Washington, D.C., April 4-6.
SABEW founding member Gene Miller, who helped to organize SABEW's first conference in New York City 50 years ago, and Myron Kandel, who initiated business coverage at CNN, will join Steffens during the special gala. The event will cap a three-day conference featuring business and government keynoters and dozens of other workshops and sessions.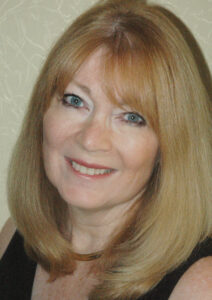 "These are three giant figures in business journalism," said Warren Watson, executive director of SABEW. "The three have served the business journalism community for more than 160 years."
Steffens enjoyed a long journalism career in various roles, including top editor, before she was named the inaugural SABEW in business and financial journalism chair at the School in 2002. She has been honored for teaching as well as her service to SABEW, conducting training and other workshops, and mentoring business journalism professionals. Steffens also annually assists in the Best in Business contest, helping SABEW staff with the enormous effort required for this activity. In 2010, she initiated the New York Fall Workshop, to serve the nearly 1,000 SABEW members who work in that metro area.
In her role at the School, Steffens teaches business and financial journalism, as well as organizing seminars for business journalism professionals. Steffens has taught hundreds of workshops over the years, and lectured in Russia, the Czech Republic, Norway, Jamaica and Italy, among other countries.
Before Missouri, she enjoyed a 30-year career in newspapers, including executive editor of the San Francisco Examiner, and earlier the Press & Sun Bulletin in Binghamton, N.Y.
Miller's journalism career began as a reporter, and later editor, of the Greensboro (N.C.) Daily News. He also worked for Business Week magazine and Newsday in New York. Miller has written and edited many books, including the Barron's Guide to Graduate Business Schools. He is a former business editor of NBC's Today Show.
Kandel was once named one of the 10 most influential financial journalists of the 20th century, a fitting accolade for the television-news pioneer and CNN's founding business and financial editor.
Before his decades-long tenure at CNN, Kandel served as the financial editor of three newspapers – the Washington Star, the New York Herald Tribune and the New York Post – and a reporter for the New York Times, foreign correspondent for the Herald Tribune, syndicated columnist and editor of the New York Law Journal.
Kandel joined SABEW in its second year and holds the distinction of being its only two-time president – in 1976 and 1996. He received the Missouri Honor Medal for Distinguished Service in Journalism in 2010.
Updated: July 14, 2020
Related Stories
Expand All
Collapse All
---