Journalism students awarded three of four 2021 Hesburgh Scholarships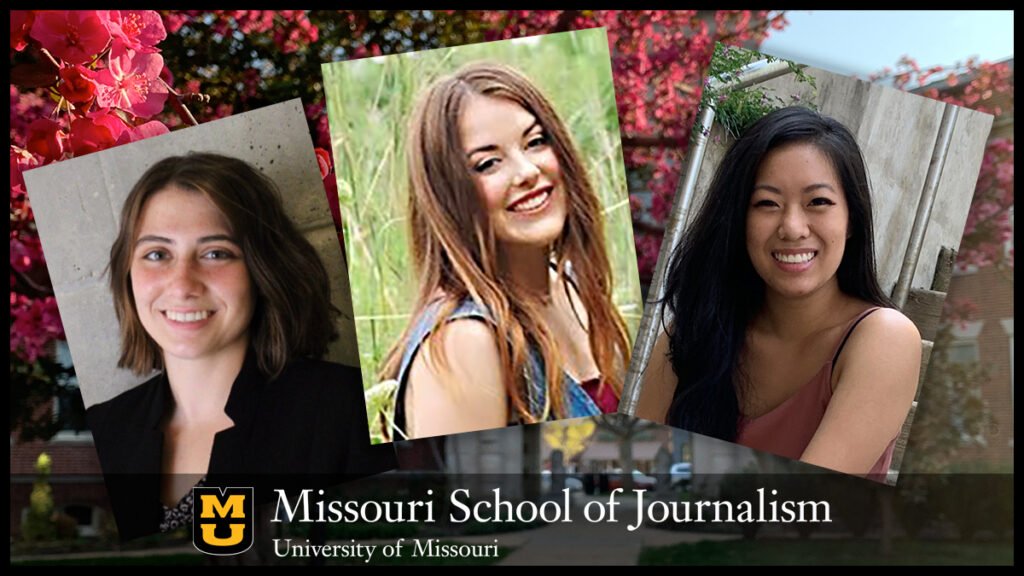 Students credit Missouri Method, faculty mentorship and flexible curriculum for success at J-School
Columbia, Mo. (April 27, 2021) – Three journalism students have been awarded three of four University of Missouri 2021 Hesburgh Scholarships. Sydney Boeger, Maggie Courtney and Alice Yu each receive a $1,000 scholarship. 
Brandon Ford, who is studying religious studies and is from Lebanon, Missouri, is the recipient of the Sophomore Hesburgh Scholarship. 
The TIAA-CREF Hesburgh Endowment Fund enables Mizzou's General Education Program to award each spring four $1,000 academic achievement scholarships to one student from each of the four undergraduate classes. Students may apply for these awards or be nominated by a faculty member.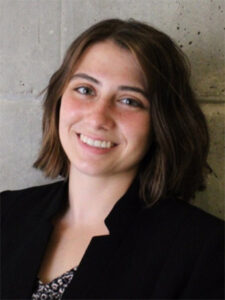 Sydney Boeger, a junior from Stratford, Wisconsin, is currently focusing her studies on writing and reporting.
Boeger said she has known for a long time that she wanted to be a journalist. "I knew I wanted to tell stories and be a voice for the people," she said. "I also knew if I wanted to be the best journalist, I had to go to the best Journalism School."
According to Boeger, being at the J-School has helped her become a more confident writer and person. She credits the school's 'Missouri Method,' the hands-on philosophy of learning-by-doing, for showing her what it is like to be a journalist in the field and has allowed her to have real-life experience in the classroom.
"It is an honor to receive this scholarship. I am grateful for all my experiences at Mizzou and the support I have received from the staff," Boeger said. "I cannot thank Aaron Harms, director of MU Writing Center, enough for the support he has shown me through this difficult and unique school year. I have enjoyed my time as a student in his class, as well as working under him at the Writing Center."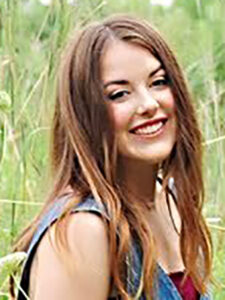 Freshman Maggie Courtney, originally from Springfield, Missouri, is focusing her studies in the Journalism School on strategic communication with a minor in sociology. 
Courtney said she has always been someone who enjoyed words. When she was young, that meant she read books all of the time. However, as she has grown older, Courtney said she has also gained an appreciation for writing and creating.
"I have always known that I would end up doing something that put this love of writing to good use, and strategic communication seems to be a natural avenue for me to pursue this goal," said Courtney. "Mizzou's J-School was, of course, the obvious choice for me to pursue a career in strategic communication."
Courtney said that she has had great experiences in her first year of college, including being placed in the Walter Williams freshman interest group (FIG), which has helped with the transition of becoming a college student. 
"The faculty at the J-School have never hesitated to help me learn and grow," said Courtney. "Through all of my courses, I have gained so much experience in the many aspects of journalism and strategic communication. The J-School is preparing me for my career by giving me the knowledge, resources, and connections I need to succeed."
Courtney will be applying some of those newly learned skills to an internship with the Midwest Innocence Project this summer. 
"I am so grateful to receive this scholarship and am so honored by the people at Mizzou who believe in me," said Courtney. "Professor J.D. Bowers is an amazing mentor to have and has given me such great advice, guidance and opportunities, despite our meetings being confined to Zoom for the year. I have been placed in the best place for me to grow personally and professionally because of my scholarship and his mentorship, and I cannot thank him and the Honors College enough."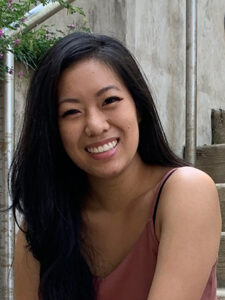 Columbia, Missouri native Alice Yu is a senior who is double-major, studying journalism with an emphasis in strategic communication and psychology; with minors in music, business, political science, and leadership and public service.
According to Yu, Mizzou has been a part of her family for a long time. "My dad got his master's degree from Mizzou in 1994, both my parents work at Mizzou, and my two older sisters attended Mizzou for their undergrad," said Yu. "Coming to Mizzou was a pretty clear choice for me. It most definitely helped that Mizzou is known for journalism, so it really was an easy decision."
Yu credits her high school journalism teacher, Robin Stover, for instilling "a sense of curiosity" in her.
"Through her (Stover's) instruction I experienced the beauty and power of storytelling," said Yu. "I decided to go the route of strategic communication to satisfy my desire of learning more graphic design, and to participate in campaign-building."
Yu said the Journalism School has allowed her to build a flexible curriculum that fits her interests.
"From studying communication law to the history of American journalism, the Journalism School really built up my techniques of verification, critical thinking, as well as fast, accurate writing," Yu said. "At the same time, I was able to take unique courses, such as the 3D design course, which means I now have a unique toolbox of skills that are transferable to so many different industries."
Journalism Associate Professor Yong Volz nominated Yu for this award. Volz also serves as Yu's Discovery Fellows mentor.
"Dr. Volz taught me so much about research and journalism, and she's a professor who has gone above and beyond to make sure I experience academic, professional and personal growth," Yu said. "Her presence in the J-School is an affirmation that I, too, belong. Dr. Volz is a champion of growth, discovery, and a reason why I call Mizzou home."
Yu's postgraduate plans include pursuing a master's in international relations at the University of Oxford.
Updated: April 27, 2021
Related Stories
Expand All
Collapse All
---