Senior Wins $2,000 C.W. Gusewelle Journalism Scholarship
Columbia, Mo. (Aug. 31, 2006) — Megan Rolland, a senior newspaper journalism and political science double major from Grand Junction, Colo., has won the 2006 C.W. Gusewelle Journalism Scholarship. The $2,000 scholarship, now in its second year, is awarded to an outstanding student in his or her final year of undergraduate or graduate study in print or broadcast journalism.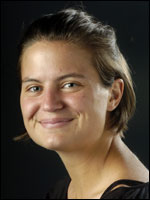 "Megan's pieces showed exceptional initiative," said C.W. Gusewelle, a renowned Kansas City Star reporter and columnist for whom the scholarship is named. "In general, good writing can be taken for granted in journalism. Initiative is very much rarer. The drive to pursue stories that are a bit hard to get is what sets journalists apart. She was strong in that area."
Rolland submitted several of her Columbia Missourian articles to compete for the scholarship. Stories included "Packing for the Past Facing the Future," a story about Marie Gonzalez, a Jefferson City student who faced deportation with her family; "Use and Abuse," a story about prescription drug abuse and a teen who overdosed in Ashland; and "Missouri Investments Tied to Sudan," an enterprise story about divesting state and University funds from foreign companies that have ties with war-torn Sudan.
Gusewelle said all 10 scholarship applicants showed great promise to be successful journalists in the future.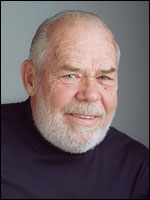 "The quality of the applications made a wonderful comment about the quality of instruction at the Missouri School of Journalism," Gusewelle said.
Rolland is currently interning at the Colorado Springs Gazette for the summer and will return to the Missouri School of Journalism in the fall to copy edit for the Missourian. Previously, she has interned at the Grand Junction (Colo.) Free Press and has won the James M. Cox, Jr. Foundation Scholarship from the Grand Junction Daily Sentinel. At Missouri, she is a member of the Journalism Students Association. When she graduates in 2007, Rolland said she hopes to start a long and rewarding journalism career.
"When Mr. Gusewelle called to tell me I had received the award, he shared some of his amazing experiences as a journalist with me. I only hope that I can begin to accomplish what he has in his career," Rolland said.
Gusewelle has been a popular reporter and columnist for The Kansas City Star for more than 50 years. He joined The Star as a general assignment reporter in 1955 after his graduation from Westminster College. He was a first lieutenant in the Army's 82nd Airborne Division from 1956 to 1958. He became an editorial writer on foreign affairs topics in 1966 and foreign editor in 1976. Gusewelle left the foreign editorship in 1979 to become associate editor and columnist. The Missouri Press Association named him daily columnist of the year in 1984, 1985 and 1987.
The scholarship, established in Gusewelle's honor by his readers and friends, encourages quality print and broadcast journalism. Grantees are drawn on a yearly rotating basis from the University of Missouri-Kansas City, the University of Missouri-Columbia, the University of Kansas and Kansas State University.
Photo of Charles Gusewelle reproduced with permission of The Kansas City Star. Copyright © 2006 The Kansas City Star. All rights reserved.
Updated: April 10, 2020
Related Stories
Expand All
Collapse All
---