Meet New J-Students: Jasmine-Kay Johnson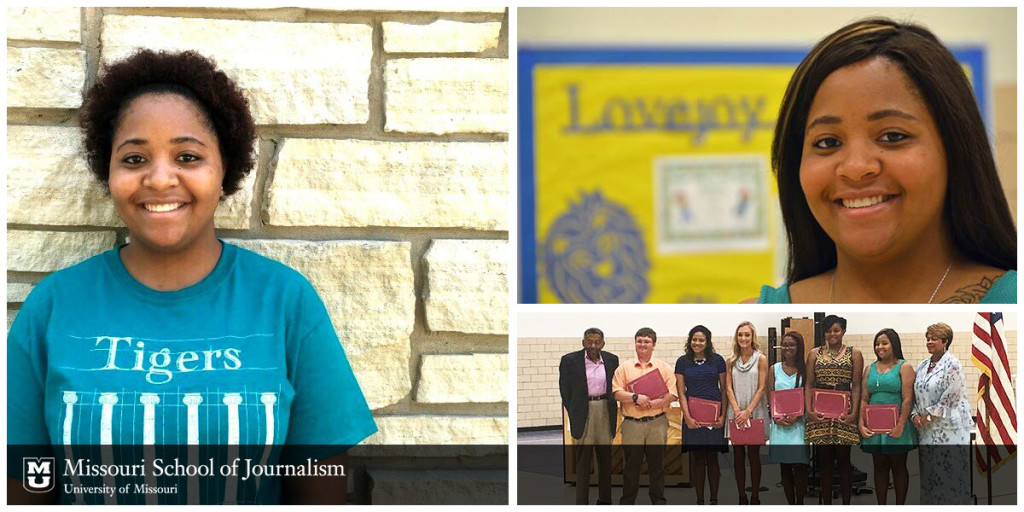 By Savannah Borgsmiller
Columbia, Mo. (July 21, 2016) — Incoming Missouri School of Journalism freshman Jasmine-Kay Johnson has big dreams of becoming a famous journalist, and the $25,000 LoveJoy scholarship will help her accomplish her goals.
Johnson says she knew from a very young age that she liked writing and storytelling. The Alton, Illinois, native liked the practice of recording her daily activities in a diary, and she decided to study at the University of Missouri while she was in 8th grade.
"I have not really changed my mind on that," Johnson says. "Considering Mizzou has the No. 1 journalism school in the country, it makes sense."
In high school Johnson took several journalism classes in order to build the foundational skills necessary for journalistic reporting. Johnson's English teacher suggested she join the Redbird Word newspaper staff. During her time on the newspaper, Johnson was able to write a number of stories including human interest pieces, including one about teacher couples.
The LoveJoy Scholarship has offered opportunities to high school graduates from the Alton community since 1954. Johnson knew several of the previous recipients and applied online after learning the scholarship offered a significant financial aid package to those with economic need. When Johnson learned she received the scholarship, she was elated to learn that she could pursue her dream of becoming journalist at Missouri, the university of her choice.
The scholarship will provide her with a $6,250 per year stipend. Elijah Parish Lovejoy was a journalist in the mid-1800's who owned his own newspaper, The Saint Louis Observer. Lovejoy died close to the site of his newspaper, fighting for what he believed in – the power of the press. Johnson plans to carry on LoveJoy's legacy by authentically conveying the stories of others to the world around her.
Johnson plans to study magazine journalism at the Missouri School of Journalism. Post-graduation plans include moving to Chicago to work for a major magazine publisher, but she is keeping her mind open to explore her options as a storyteller.
Updated: September 29, 2020
Related Stories
Expand All
Collapse All
---