Meet New J-Students: Caroline Dade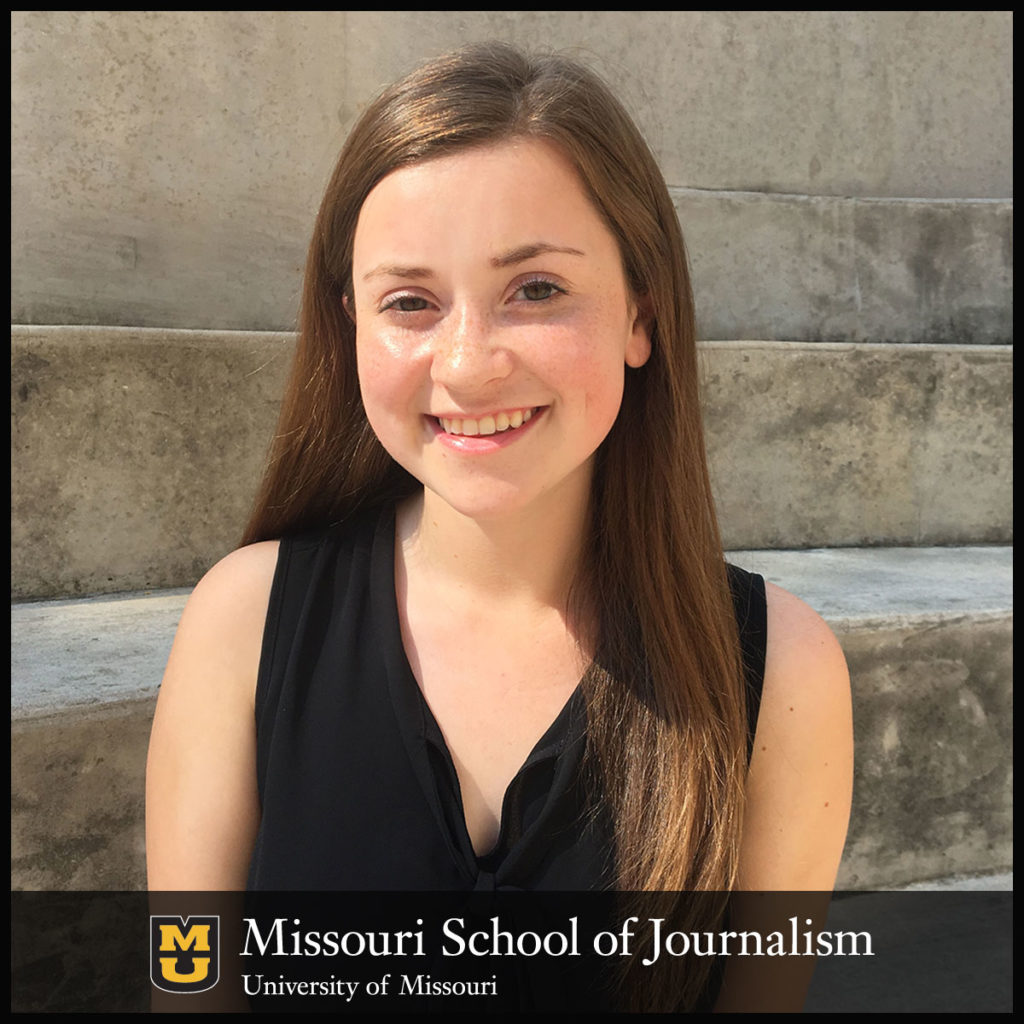 By Gina Pintozzi
Columbia, Mo. (Oct. 12, 2016) — Freshman Caroline Dade's decision to study at the Missouri School of Journalism brings her one step closer to her dream of following in the footsteps of NBC Today Show anchors such as Savannah Guthrie and Katie Couric.
While Logan-Rogersville High School didn't have any journalism classes, the school did participate in Constitution Project, a statewide interactive competition that simulates a crime scene. Teams of students investigate, report and try the case in court. Dade was a member of the media team from her sophomore to senior year. This group was responsible for covering the investigation and trial for a newspaper and broadcast outlet. To split up the work, Dade took on the broadcast portion. Her team won State her sophomore and senior years but more importantly, Dade discovered her passion.
"That's kind of how I realized that this is really what I want to do, because it gave me a glimpse of what life as a journalist would actually be like," Dade says.
In pursuit of her ultimate goal, Dade decided that the Missouri School of Journalism was the right fit. "Once I knew I wanted to do journalism, I started looking at colleges, and Mizzou is so far ahead in the opportunities it offers you in the professional world before you even get your degree," Dade says.
Dade plans on getting involved in KOMU-TV, the only university-owned commercial TV station in the U.S. that uses its newsroom as a working lab for students. Her newscasts on this NBC affiliate will reach 40,000 homes in mid-Missouri.
"The fact that they have KOMU, an actual station that broadcasts to actual homes, means real mistakes matter," Dade says. "It's not just a classroom that you're doing a fake news broadcast in. You get real experience a couple years before you have to go into the real world."
Dade says she views working at a network as a sign of "making it" in the industry.
"I like the Today Show because there are opportunities to cover all sorts of stories, from breaking news to political coverage to entertainment," she says.
Updated: October 5, 2020
Related Stories
Expand All
Collapse All
---