Meet New J-Students: Grace Halverson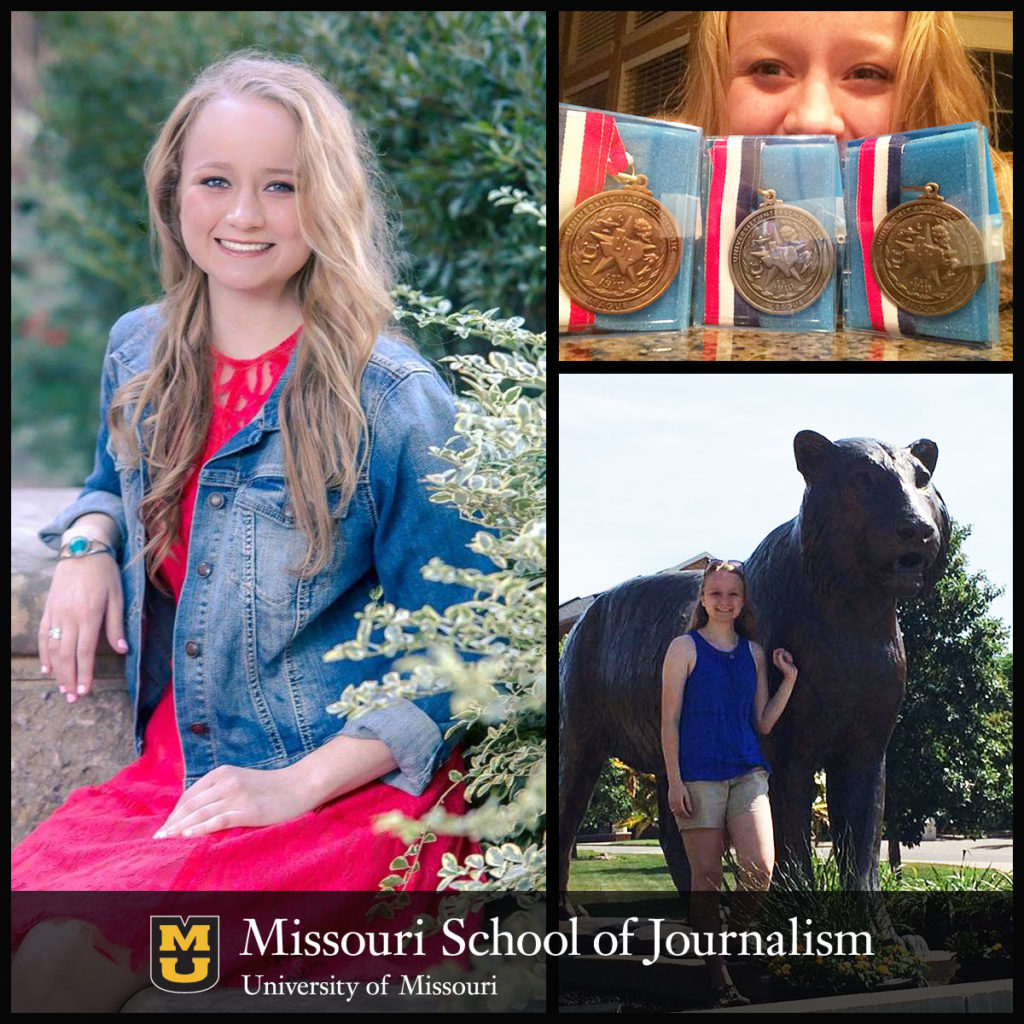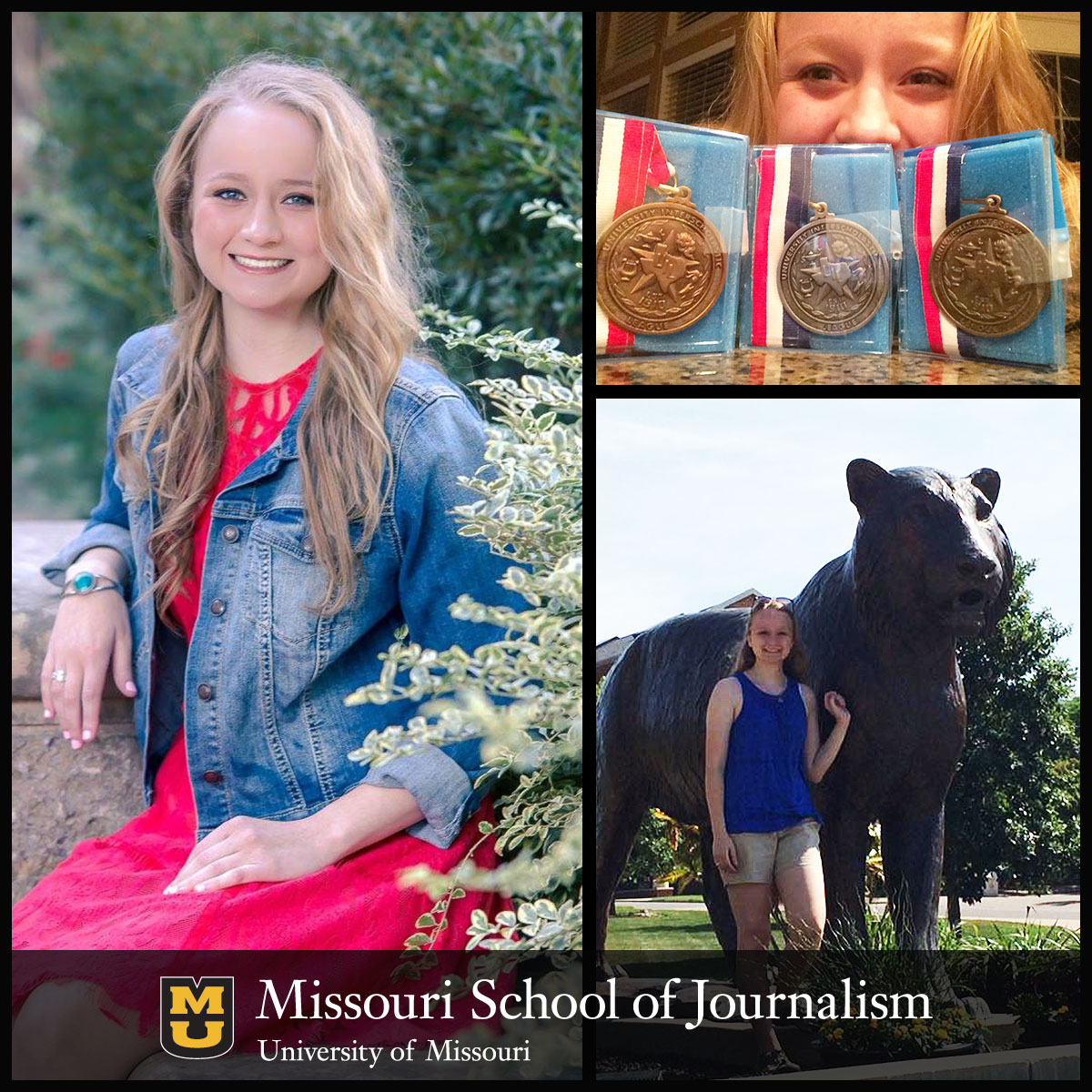 By Stacey Roth
Columbia, Mo. (Oct. 13, 2016) — Freshman Grace Halverson is already making a name for herself in the Missouri School of Journalism.
Halverson's SAT score of 2150 qualified her to be accepted into the Walter Williams Scholars, the top tier of an already elite group of students who receive benefits such as a $1,000 scholarship for any journalism Global Programs offering and automatic admission into the one year BJ/MA program. Halverson isn't sure where she plans to use her study abroad money, but is considering Ireland.
"I learned about the Walter Williams Scholars program when I visited Mizzou, but you need a certain SAT/ACT score to be invited, so I set that as my goal," the Frisco, Texas, native says.
Halverson's work ethic and enthusiasm to try new things helped in her being selected as one of five Discovery Fellows in the Journalism School. Her mentor is David Herzog, a professor who works with data and investigative journalism. She will help Herzog in various research projects.
Halverson's interest in journalism started in high school during her time on the yearbook staff, which she served on for all four years.
She also competed in University Interscholastic League competitions while in high school. Halverson made it to state in News her junior year and placed 1st, 2nd and 3rd in Headline, News and Feature Writing, respectively, her senior year at District.
"When I started searching for colleges, I discovered Mizzou had the best J-School in the world," Halverson says about her decision to attend Mizzou.
Currently, Halverson is not sure which area of journalism she would like to pursue yet.
"I really enjoy creative storytelling, and I'd like to do something like that," Halverson says.
Updated: October 5, 2020
Related Stories
Expand All
Collapse All
---