Meet New J-Students: Madison Czopek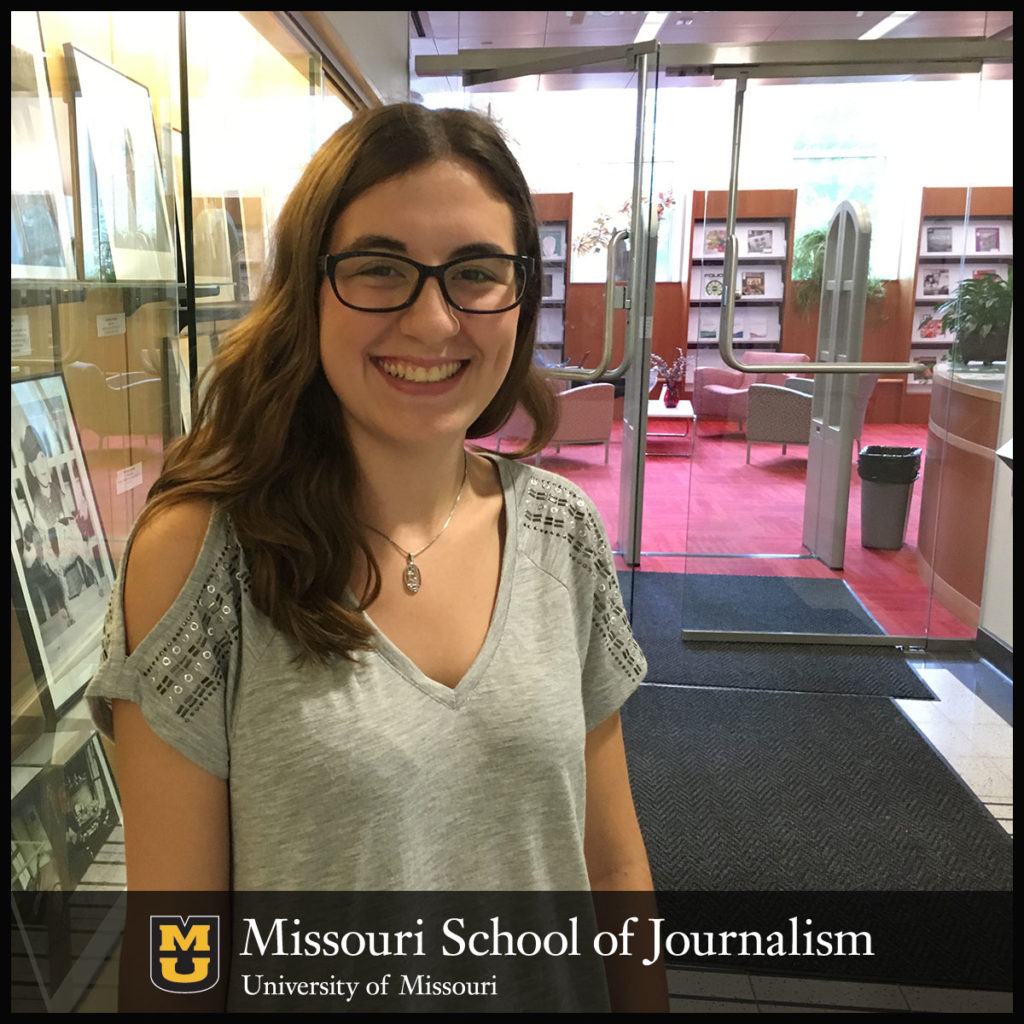 By Collin Dale Farmer
Columbia, Mo. (Oct. 12, 2016) — Freshman Madison Czopek is a freshman who had her pick of schools to attend – and she chose to come to Mizzou. Her high ACT score qualified her for the J-School's Walter Williams Scholars program. The Michigan native is now part of an elite group who are recognized for their academic excellence in high school. Benefits include a Global Programs scholarship, a faculty mentor and an opportunity to be in a special Freshman Interest Group.
Czopek also received other notable scholarships to attend Mizzou, including a Mark Twain Nonresident Scholarship, the Red Graham Mizzou Alumni Scholarship from a Michigan chapter, and the Detroit News' Outstanding Graduate award.
Czopek says it was painful to leave her childhood home of Clarkston, but she mustered her strength, bid farewell to her friends and family, and set her sights on Mizzou.
"After visiting for the first time, you know Mizzou has a better journalism program," Czopek says. "I could say, 'This is where I see myself in the future,' and Mizzou is how I get there."
Czopek says seeing the Missouri Method in action convinced her to commit to Mizzou.
"I love getting to work on real stories while I'm still in school," Czopek says. "It's a highly competitive market now, so you need things like this that get you in the field to build your skills for the future."
Czopek intends to continue on to graduate school after completing an intensive course load. She intends to mold her curriculum to combine her interests in politics, magazine writing and whatever else the J-School's interest areas present to her.
Updated: October 5, 2020
Related Stories
Expand All
Collapse All
---