Meet New J-Students: Caroline Austin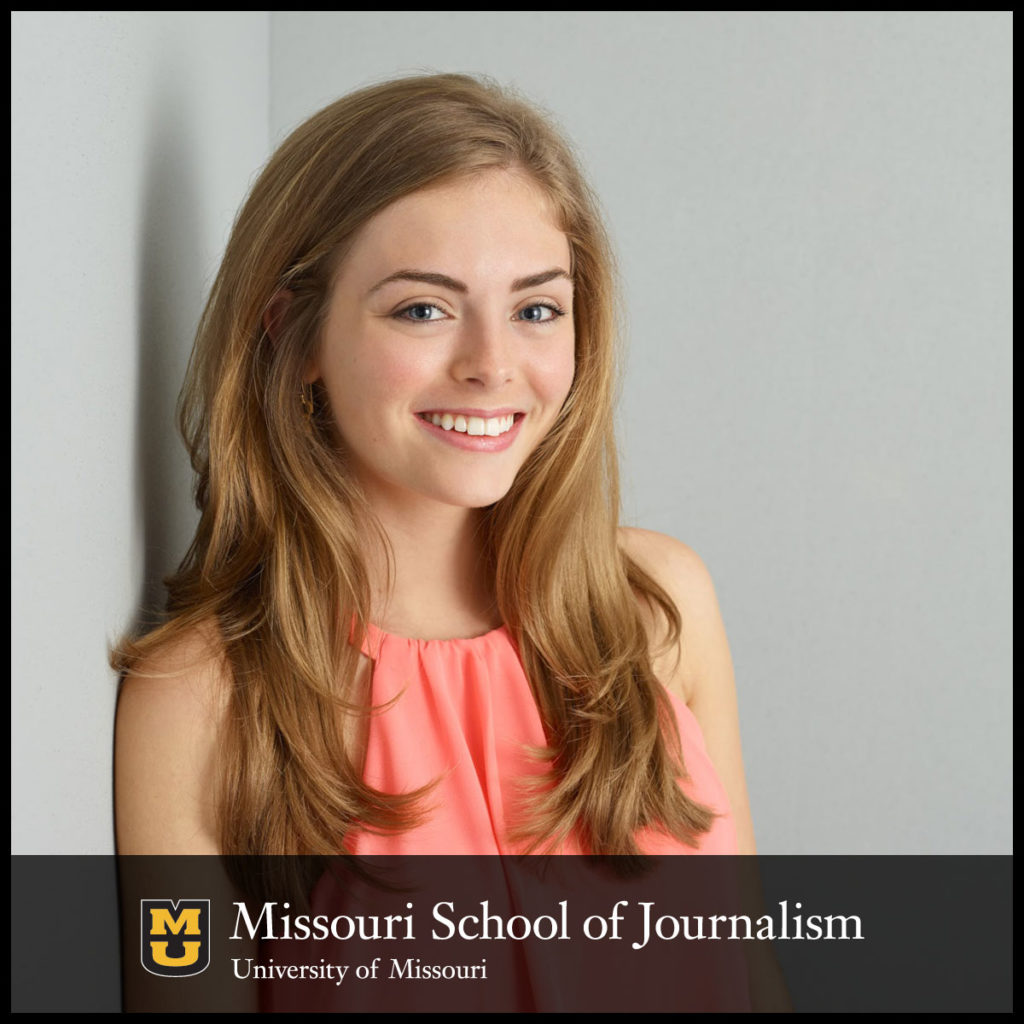 By Allena Lawrence
Columbia, Mo. (Oct. 4, 2016) — Dallas native Caroline Austin knew the only way to follow her dreams of becoming a famous broadcaster was through the Missouri School of Journalism.
"I was really limited in high school in what I could do with journalism," Austin says. "The newspaper was the only form of journalism we had, but it was still enough to really click with me."
Austin wrote for her school newspaper at the Ursuline Academy of Dallas. She appreciated the help her teachers gave her to better focus her stories as well as tips on how to better them. This encouragement confirmed that journalism was the right direction and that the Missouri School of Journalism was the place to go.
"The J-School is just known," Austin says. "It's just something you're aware of. I know that if I want to learn every platform there is in journalism, there is no other place to be."
Her knowledge of the journalism school quickly led her to the welcoming columns of Mizzou. Since starting school, Austin says the warm hospitality and crazy Midwestern weather is what has struck her the most. After her first few weeks on campus, Austin knows that it is all going up from here.
"I want to be the person who delivers people the most hard-hitting news," she says. "Sure, there are other ways of getting news to consumers and updating people, but I want to be the face of the most important newscasts and be able to relay it across America."
Updated: October 2, 2020
Related Stories
Expand All
Collapse All
---