Meet New J-School Students: Erica Overfelt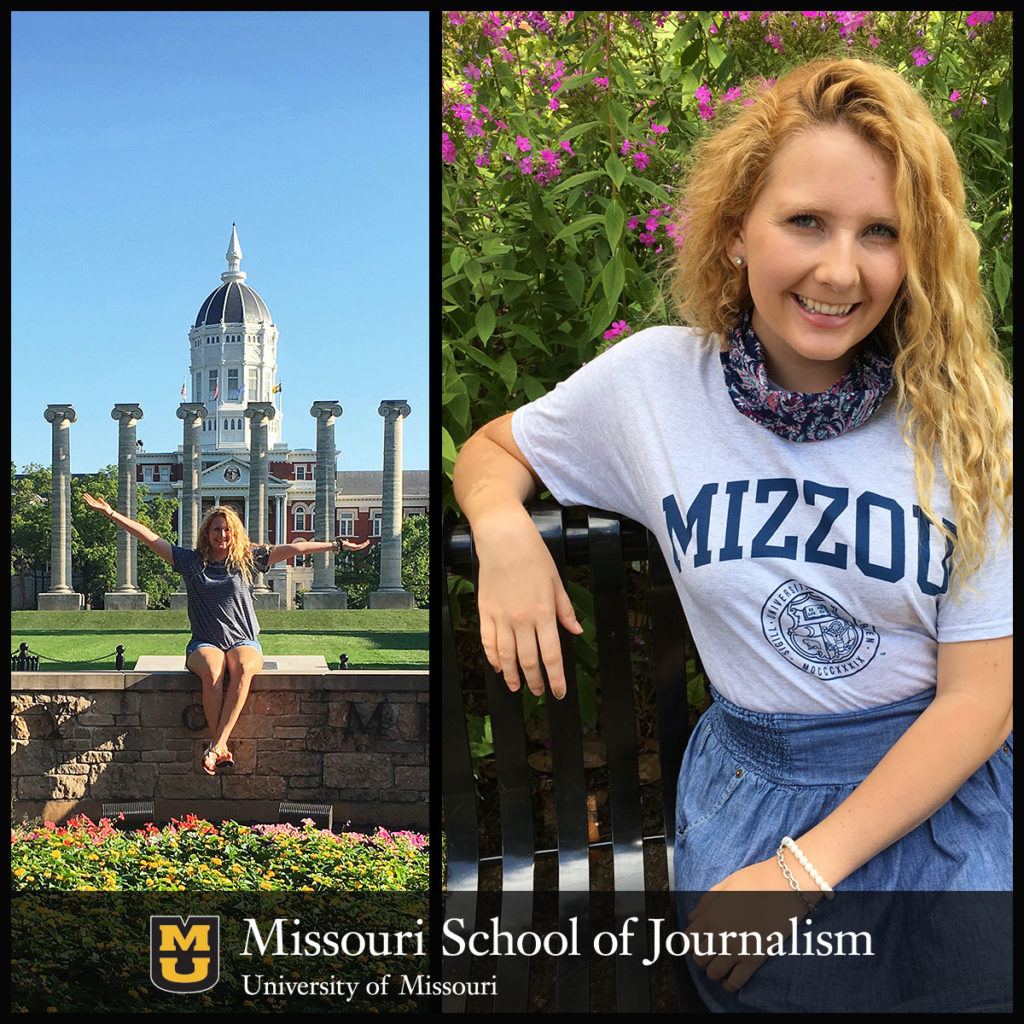 By Sydney Skubic
Columbia, Mo. (Oct. 13, 2016) — Freshman Erica Overfelt, a science and agricultural journalism major, plans to work as a writer or photographer for National Geographic after she graduates from the Missouri School of Journalism. This goal – to be part of an organization that speaks for the world and seeks improvement in others – is one she knows the Missouri School of Journalism can help her achieve.
The Jefferson City, Missouri, native got her start in journalism while working as a writer and photographer for her high school newspaper, the Red and Black.
"In each new issue, the section pages started out completely blank. Throughout the following weeks, we slowly filled those pages with stories, photography and more," Overfelt says. "We took so much pride in creating something visually enticing out of nothing."
Overfelt served as the sports and features editor, which she found extremely rewarding.
"Throughout the year, you could see improvement in the writers," she says. "I'd like to think that they learned from me and took my advice to heart."
Overfelt enjoyed working at a newspaper in high school and is now studying science and agriculture journalism at Mizzou.
"I have always had a strong love for animals, and our country is best known for its agriculture industry," Overfelt says.
Her father's influence encouraged her to see the world from all perspectives, to look beyond everyday things and inspired her to pursue agricultural journalism. Overfelt considers her father the most influential person in her life.
Overfelt knows that Mizzou will help her achieve her goals, and says that she is happy to be at the No. 1 school for journalism in the country.
Updated: October 5, 2020
Related Stories
Expand All
Collapse All
---