Meet New J-Students: Stephanie LaChance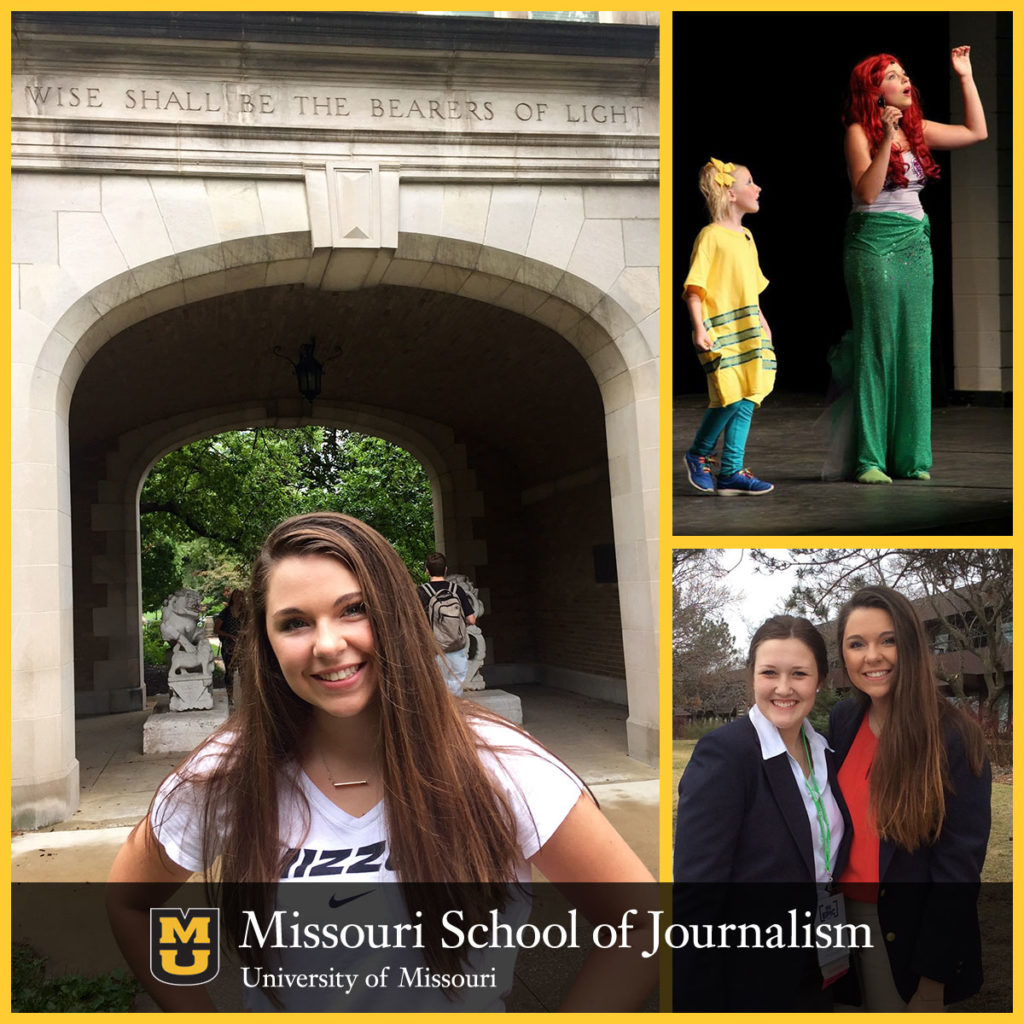 By Jana Blasko
Columbia, Mo. (Oct. 10, 2016) — Freshman Stephanie LaChance wasn't even on campus for a full week before she stepped foot into KOMU-TV, the NBC affiliate where Missouri School of Journalism students gain professional experience. She signed on to help with Friday Night Fever at KOMU, which features high school football scores and replays from around central Missouri.
"I love how it seems as if there is something to do for everyone here," LaChance says.
LaChance knew that Mizzou was going to be the place where she could accomplish her journalistic goals from day one.
"I just knew there was no way I could get these opportunities at any other school," LaChance says. "I'm passionate about my future."
When LaChance was looking at universities to attend, she specifically focused on the student body's sense of unity and the atmosphere, in addition to a strong journalism department.
"I fell in love with the enthusiasm Tiger fans had and the pride that alumni held when speaking about Mizzou," LaChance says.
LaChance attended Waukesha West High School in Wisconsin, a school strong on athletics but "light" on journalism activities. She got involved with both theater and DECA to strengthen skills she thought she would need once she entered the journalism field.
"In DECA, I was able to identify that I love speaking in front of others and that broadcast journalism could be something I could do," LaChance says.
Sports is another area of interest for LaChance. As the youngest of six, she was introduced to various athletic events through her older siblings.
"From an early age, I was fascinated with sideline reporters and how ESPN analysts and anchors work," LaChance says. "I love athletics and have quite the passion for college basketball."
LaChance is enthusiastic about taking her strengths to the next level in broadcast journalism at the J-School. Looking forward to the next four years, she says she wants to strengthen her skills in storytelling, collaboration and delivering stories to an audience.
"The number of professionals and experienced journalists I have met is insane," LaChance says. "I have very high expectations for my experience and education here."
After she receives her degree from the Missouri School of Journalism in 2020, LaChance hopes to move to a city on the West Coast. She also dreams of having a segment or show on a conference network such as the Big Ten or SEC Network.
"Simply put, anchoring for any sort of sports news would be ideal after graduation," LaChance says.
Updated: October 5, 2020
Related Stories
Expand All
Collapse All
---