Top Incoming Journalism Undergraduates Also Admitted to Graduate Program
Columbia, Mo. (March 24, 2004) — It is now possible for the top incoming undergraduate journalism students to be admitted to the Missouri School of Journalism's graduate program.
Walter Williams Scholars, incoming undergraduate students who have scored a 33 or above on the ACT (1470 on the SAT), can be enrolled in the five-year program. This allows students to earn their bachelor's and master's degrees within five years.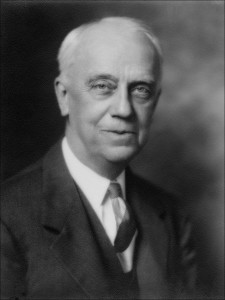 Walter Williams Scholars are the top tier of the Journalism Scholars Program. In addition to the high standardized test scores, these incoming freshmen journalism majors rank in the top 10 percent of their high school graduating class. Walter Williams Scholars enjoy numerous benefits, including placement in a special Freshman Interest Group, a personal faculty mentor and a $1,000 scholarship that can be used to study abroad or in the School's New York or Washington programs at any time before graduation.
"These students have demonstrated a high level of motivation and ability to engage in academic work," said Esther Thorson, associate dean for graduate studies.
Eligible students will be accepted automatically into the graduate program as entering freshmen. Students who maintain an overall 3.25 GPA and who submit three letters of recommendation will be allowed to enter the graduate program in their senior year. These students can begin to earn graduate credit when they are within 12 credit hours of completing their undergraduate degree.
"We attract some of the best and brightest students anywhere," said Brian S. Brooks, associate dean for undergraduate studies and administration. "We are pleased to be able to offer this option for this select group."
Updated: March 13, 2020
Related Stories
Expand All
Collapse All
---