New Series of Workshops on Inclusiveness to Start in February
Sessions Will Focus on Challenges Faced by Higher Education
Columbia, Mo. (Feb. 1, 2016) — The Missouri School of Journalism is taking a leadership role in helping future journalists and strategic communicators accurately reflect people from diverse backgrounds, said Dean David Kurpius in announcing a new series of workshops on inclusiveness.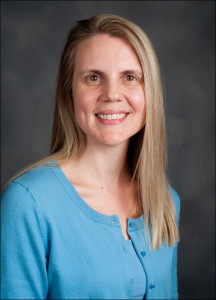 "Developing an inclusive lens for coverage and practices in workplaces and classrooms will help ensure we are developing future leaders who understand what it means to be culturally skilled communicators and journalists," he said.
Nationally-known inclusion expert Brooke Barnett will guide the sessions, the first of which is scheduled for Feb. 17-19 for faculty and staff. This visit will be geared to challenges faced by higher education – and journalism, in particular – on the subjects of bias, diversity and inclusion. Future sessions will be scheduled through 2016 and will include undergraduate and graduate students.
Thought-provoking research will generate interactive small-group discussions on how to create an inclusive newsroom or agency, the ideal environment for learning and related topics.
Barnett is associate provost for inclusive community and professor of communications at Elon University. There, she leads the university's efforts in diversity and global engagement and cultural and special programs. Barnett's research focuses on mass communication law, media effects and diversity and inclusion on college campuses. She and Peter Felten are co-editors of "Intersectionality in Action: A Guide for Faculty and Campus Leaders for Creating Inclusive Classrooms and Institutions." (Stylus Publishing, 2016).
Barnett leads workshops and inclusion programs across the country for universities, colleges and journalism organizations. Her goal is to help these organizations create strategies that support people of different backgrounds, cultures, beliefs and perspectives.
"The Missouri School of Journalism is being proactive in learning how we can ensure a bias-free future," Kurpius said. "We're excited to help shape a new future for journalism and strategic communication."
Support provided by the William Randolph Hearst Endowment for Visiting Professionals, established in 1990 at the Missouri School of Journalism by the William Randolph Hearst Foundation.
Updated: September 15, 2020
Related Stories
Expand All
Collapse All
---