Leading by Learning: Frank Corridori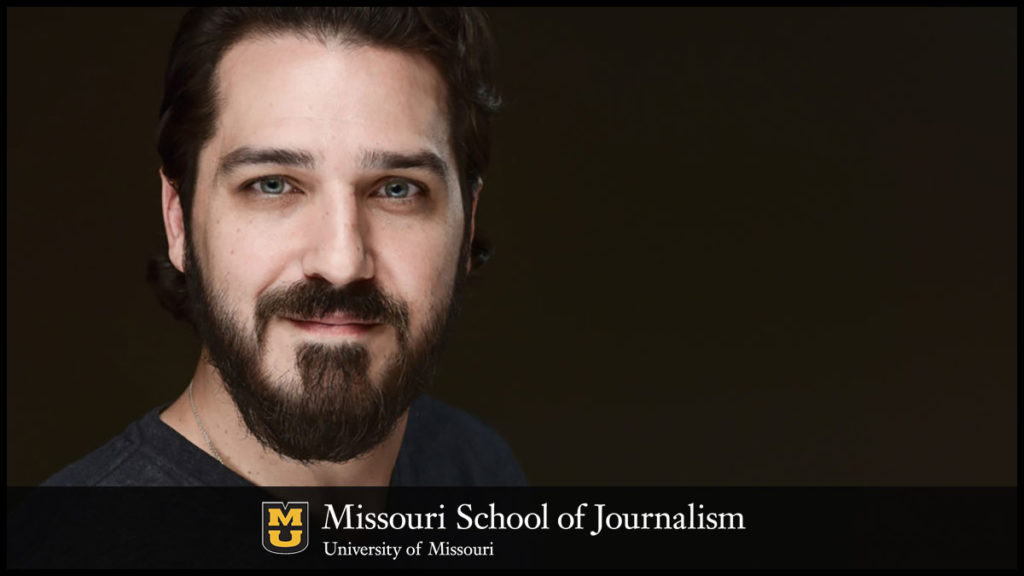 Columbia, Mo. (Oct. 5, 2018) — He set off to small-town Wisconsin to learn more about designing in three-dimensions. He came back with an architectural design that will be built as a community stage. Frank Corridori, associate professor at the Missouri School of Journalism, exemplified the Missouri Method – learning by doing – during his summer at the Taliesin Immersion Experience.
In addition to teaching several graphic design classes as a member of the strategic communication faculty, Corridori has an array of design experience. His career began as a graphic designer and has since traversed a variety of creative disciplines and titles. Corridori's career led him to several locations, including New York, Phoenix and now, Columbia.
The summer workshop at Taliesin was a chance for him to take his design ability into a new dimension – literally.
The Taliesin Immersion Experience is a workshop, or as Corridori explains, "a kind-of boot camp for aspiring architects." It takes place at the School of Architecture at Taliesin in the tiny town of Spring Green, Wisconsin. The workshop focuses on creating a visual design in 3D software with the intent of building that structure.
This summer, students each designed a community stage.
"This is a space that will be used for more than just concerts," Corridori said. "I could envision in such a small town, that couples will have their wedding ceremonies here, along with other types of community gatherings."
Corridori wants his design to communicate the sense of fun and levity that one might associate with the space. The roof in his design is the key to doing so. Titled "Dancing Gables," the unique roofline mimics the gabled rooflines found in the local architecture and evokes the type of interactions people will have there.
"The roofline dances right along with the celebration," Corridori explains.
The structure is designed with translucent panels that allow stage lights to pass through. This lights up the canopy of the structure in the evening hours, and as Corridori says, "…is much like the glowing lantern on a family camping trip, where people gather and tell stories."
Designs from the workshop were pitched to the township of Mazomanie, Wisconsin, where the structure will be erected in the near future.
Corridori plans to bring some of the knowledge that he gained back to Columbia. His mentor and professor, Jason Griffiths, architecture professor at the University of Nebraska, was an inspiration to him.
"He was instrumental in my technical progress and ultimate success," said Corridori. "He will be overseeing the logistics of the actual build…I am very grateful to him and count myself lucky that I had his guidance this past summer."
The designer says that he would recommend the Taliesin Immersion Experience to any student who's interested. Additionally, he enjoyed the designing and building process so much that he hopes to incorporate it into his curriculum.
"I want to develop a course around bringing a complete and physical 3D object into the world through the design process by using some of the 3D software I've learned," said Corridori.
As of now, he's not sure exactly what this will look like, but he's playing around with some ideas.
Along with gaining classroom ideas, the Taliesin Immersion Experience allowed Corridori to live out his advice to aspiring creatives – never stop learning. To Corridori, learning is a neverending process. He believes that labels should never keep you tied down.
"Always learn more within your discipline. It might inform you about what you're good at or what direction you may want go in the future," Corridori advises.
Updated: November 5, 2020
Related Stories
Expand All
Collapse All
---