Four Things I've Learned as a Content Creator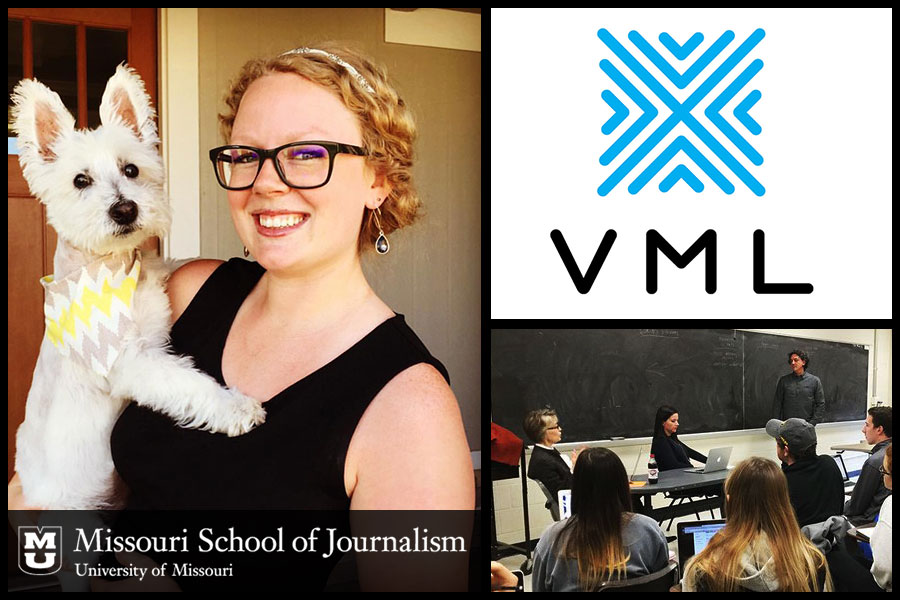 Columbia, Mo. (Aug. 5, 2016) — This summer, I have been working with VML to create and publish content on behalf of the Missouri School of Journalism for the Advanced Social Media Strategies class. This experience has been a roller coaster of ups and downs, but has been extremely valuable. Here are four things I've learned as a content creator:
You have to step outside your comfort zone. Over the course of the summer, I contributed to stories about research, a story about what's new at the Columbia Missourian, and to a podcast with a Missouri Honor Medalist. For each of these stories, I had to step outside my comfort zone in some way, whether that was contacting and interviewing individuals I had never met or learning how to use new technology. It may have been awkward at first, but I learned to own the role, and grew as a content creator.
You have to be well-versed in multiple social media platforms. We all have our favorite social media platforms, but when creating content for a brand, you have to be well-versed in all of the platforms. This summer, I strengthened my skills on two platforms that I don't use frequently: YouTube and a blog. Although these platforms do not play a large role in my personal social media use, I was able to take skills I had developed from my social media experience in order to produce content for multiple social platforms.
You can do a lot of cool things with your smart phone. I love my phone. I'm on it constantly, but I didn't realize all of the things you could do with your phone until I took this course. Not only is your phone a great way to stay engaged in the conversations taking place on social media, but you can also create content to be published without ever leaving your phone. This summer I created videos for YouTube all on my phone – no laptop required! With the use of my phone's camera and iMovie, I was able to create branded videos for the J-School. There are other video and editing apps you can play with, should you choose to download them, but with the apps already installed on your phone, you can create some awesome content.
Analytics are cool. You can learn a lot from analytics, and that's what makes them cool. You can see what type of content gets the most engagement. You can pinpoint the times that your audience is online, their gender, where they are geographically, their interest, and more! You can learn so many things from analytics, which will help you strengthen your social media presence. It's amazing how much data brands have access to about their audience, and when used correctly, a brand can deliver relevant and interesting content that consumers want to engage with.
So, if you're like me and want to work in social media, be prepared to step outside of your comfort zone, look for opportunities that allow you to become well-rounded on multiple platforms, explore the capabilities of your phone and embrace analytics. Above all, come to the University of Missouri, and take Advanced Social Media Strategies. You'll gain invaluable experience…and you get to work with VML!
Erin Fry was a graduate student in the Advanced Social Media Strategies course.
JOURN 4301: Topics in Journalism

Selected current topics in journalism and strategic communication. Topics courses are experimental in nature. Course subjects vary from semester to semester. Often new courses are initiated as topics courses prior to being added as permanent courses in the journalism curriculum. Graded on A-F basis only.

Credit Hour: 1-3
Prerequisites: Consent of instructor required for Journalism majors
Recommended: C- or higher in either JOURN 4180 or a C- or higher in JOURN 4200


---
Updated: September 29, 2020
Related Stories
Expand All
Collapse All
---