10 Journalism Students Represented in Homecoming Royalty, Leadership
Selection Process Based on Involvement, Achievements and Contributions to MU
By Caroline Murray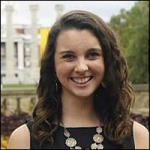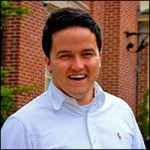 Columbia, Mo. (Nov. 11, 2014) — Five Missouri School of Journalism students were among the 10 named as 2014 Homecoming Royalty, including king and queen. In addition, five journalism students served on the Homecoming Steering Committee.
Ethan Colbert was named king; Allison Schnitker, queen. Jamie Beard, Julia Bush and Emily Donaldson were among the members of the court.
Nicholas Lazechko, Tucker Moore, Alexis Schaefer, Carly Wooldridge and Amy Zuroweste were members of this year's Homecoming Steering Committee.
Members of the Homecoming Royalty court are selected via an application process that includes essays and interviews. Faculty, staff and alumni judges select royalty based on their involvement, achievements and contributions to the University of Missouri. The Steering Committee is selected with a similar process.
The Mizzou Alumni Association sponsors MU's annual Homecoming celebration. This year's event was part of the university's 175th anniversary and honored the descendants of the founding families.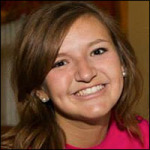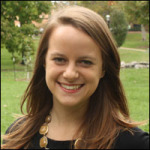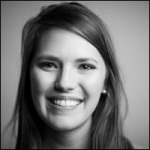 Homecoming Royalty
Colbert is a senior studying news reporting and political science from Frankford, Missouri. He is a member of Delta Chi fraternity, where he has served as treasurer and social chair. Colbert is the former chairman of the Mizzou Student Foundation, served as a summer welcome leader in 2013 and was on the Homecoming Steering Committee in 2012. Colbert was sponsored by Delta Chi.
"As a senior, I can look at that list of names of my peers and think of countless examples where the other candidates have been leaders and made their mark on MU's campus," Colbert said.
Schnitker, from Kansas City, Missouri, is a senior studying strategic communication. She is active in the Mizzou Alternative Breaks Board of Directors, Kappa Alpha Theta sorority and Omicron Delta Kappa. She claims to have black and gold running through her veins and is a lover of all things communication, service and travel. Schnitker was sponsored by Mizzou Alternative Breaks.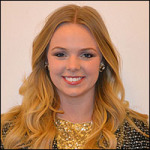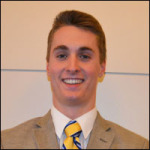 "The people on this campus are truly incredible, and this university is such a special place," Schnitker said. "Being able to represent Mizzou and stand alongside such incredible people was a true honor and an absolute highlight of my time here."
Beard, a senior from Lee's Summit, Missouri, will graduate in May with a bachelor of journalism degree with an emphasis in strategic communication. Beard is a George C. Brooks Diversity Scholar and has held internships at VML, PlattForm Advertising and KCTV5. She is an active member of Chi Omega sorority and currently serves on the Panhellenic Association Executive Board as the vice president of public relations. Beard was sponsored by Chi Omega.
Bush is a senior studying international journalism from Keller, Texas. When she's not in the Columbia Missourian newsroom or working for Global Journalist, Bush is usually interning in the Office of Admissions or giving presentations for the Multicultural Certificate. Bush was sponsored by Mortar Board.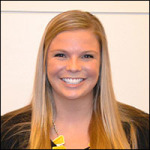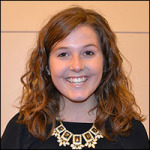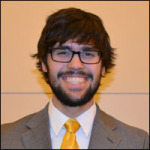 Donaldson is a senior studying magazine writing and political science with a minor in French from Houston, Texas. She hopes one day to work for a political magazine and to report on current events facing our government. She has interned for Houstonian Magazine, Movement 121 and Missouri Digital News. On campus, Donaldson works in the Office of Visitor Relations and serves as the chapter president of Kappa Delta sorority. Donaldson was sponsored by Kappa Delta.
Homecoming Steering Committee
Lazechko is a sophomore studying strategic communication from Dardenne Prairie, Missouri. He served on the talent committee.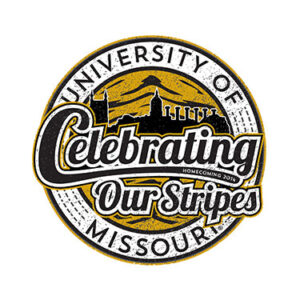 Moore is a junior studying strategic communication from Lee's Summit, Missouri. He served on the public relations committee.
Schaefer is a junior studying strategic communication, pursing a minor in business and earning honors and multicultural certificates. She is a Journalism Ambassador, academic scholarship chair of Kappa Delta sorority and a swim instructor at MizzouRec.
Wooldridge is a junior studying strategic communication from Kirkwood, Missouri. She served on the parade committee.
Zuroweste is a senior majoring in science and agricultural journalism from Troy, Missouri. She was a member of the public relations committee, and she assisted with a variety of writing and social media tasks.
Updated: October 8, 2020
Related Stories
Expand All
Collapse All
---