13 Journalism Seniors Inducted into Elite Mizzou '39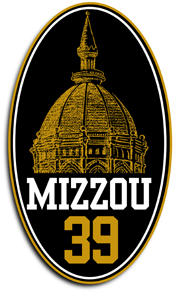 Columbia, Mo. (Feb. 26, 2007) — The Mizzou Alumni Association Student Board (AASB) recently named 13 Missouri School of Journalism seniors to the 2007 class of Mizzou '39.
Mizzou '39 honors outstanding seniors for their academic achievements, leadership and service. Created by the AASB in 2005, the name pays tribute to the spirit of service modeled by the families that supported the founding of the University in 1839. Each year, only 39 of the more than 3,000 graduating seniors at the University of Missouri-Columbia earn this distinction.
Mizzou '39 honorees must be seniors with a cumulative GPA of 3.0 or higher. A committee of alumni, faculty and staff review the applications and select the winners.
"It's great to have so many journalism students honored," said Brian Brooks, associate dean for undergraduate studies at the School. "This just reinforces what we already know – that our students are among the best and brightest in the country."
The University recognized this year's recipients at four events in February: a candlelight ceremony on Francis Quadrangle; the Campus Founders' celebration; a Mizzou '39 banquet; and a halftime presentation at the Missouri-Baylor men's basketball game.
The 13 Missouri Journalism seniors honored this year were: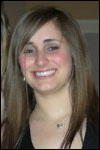 Shannon Burke is a magazine journalism and political science major from St. Louis, Mo. She serves as a Journalism Ambassador and member of the MU Tour Team. Burke also is a member of the Homecoming Steering Committee and the Griffiths Leadership Society for Women. [Mentor: Jennifer Moeller, Journalism]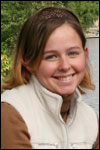 Nichole Busdieker is an agricultural journalism and agricultural economics major from Hawk Point, Mo. She is involved with the Mizzou Collegiate Farm Bureau Organization, Sigma Alpha, Gamma Sigma Delta, Phi Kappa Phi Honor Society, Alpha Zeta Honor Sorority and FFA. [Mentor: Jason Jenkins, CAFNR]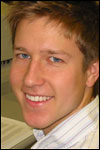 Brandon Butcher is a strategic communication major from Columbia, Mo. He founded the Mizzou Men's Soccer Club and is a Mizzou Athletics media relations assistant. Butcher also was named a National Merit Special Scholar. Butcher is the K-Life Youth Ministries programs director and is involved with the Veritas Campus Ministry and Kanakuk Kamps. [Mentor: Paul Bolls, Journalism]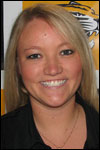 Anna Comstock is a radio-television journalism major from Overland Park, Kan. She is active in Delta Delta Delta, Omicron Delta Kappa and the Dance Marathon Steering Committee. Comstock serves as a justice on the Judicial Peer Advisory Council and as academic chair for Mark Twain Hall. She was named to the Homecoming Royalty Top 10 and is a student athletic tutor and mentor. [Mentor: Greeley Kyle, Journalism]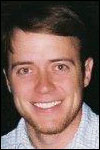 Ryan Famuliner is a radio-television journalism major from Blue Springs, Mo. He is a reporter for KBIA and is involved with the Radio Television News Directors Association. Famuliner is a member of Phi Sigma Pi Honors Fraternity and the MU Ultimate Frisbee Team. [Mentor: Sarah Ashworth, Journalism]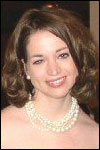 N. Alyson Gabel is a newspaper journalism major from Warrensburg, Mo. She is involved with Kappa Delta, the MU College Republicans, Missouri Students Association, Face Off, Mortar Board, Golden Key International Honour Society and the Independent Women's Forum. Gabel also was named a member of the Homecoming Royalty. [Mentor: Elizabeth Brixey, Journalism]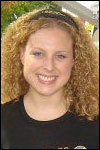 Megan Henderson is a strategic communication major from Fenton, Mo. She is active in Kappa Delta and is a member of the Panhellenic Executive Council and the Greek Week Steering Committee. Henderson also is involved with Alternative Spring Break, Omicron Delta Kappa, MU Tour Team, Journalism Ambassadors, Summer Welcome, GAMMA and Phi Kappa Phi. [Mentor: Stephen Kopcha, Journalism]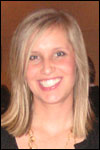 Heather John is a strategic communication major from Chesterfield, Mo. She has worked as a Sports Illustrated intern and is involved with the PR Club and Magazine Club. John is a member of Delta Delta Delta and the Mizzou Homecoming Core Committee. She also participated in the Study Abroad program, Cleanup Columbia, Tigers Taming Hunger, Rainbow House and the Muscular Dystrophy Association. [Mentor: Cynthia Frisby, Journalism]
Ben Kennedy is a broadcast journalism major from Plainfield, Ill. He has interned at CBS 2 in Chicago, Ill., and is involved in the Radio Television News Directors Association, Omicron Delta Kappa, For All We Call Mizzou Singers, MU Tour Team, Summer Welcome, the National Residence Hall Honorary Society and Residential Life. [Mentor: Greeley Kyle, Journalism]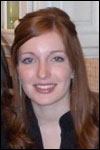 Elizabeth Lidgett is a strategic communication and art history major from Des Moines, Iowa. She is president of the MU Advertising Club and a member of Kappa Alpha Theta, the Homecoming Steering Committee, Griffiths Leadership Society for Women and Caring for Columbia. Lidgett also serves as a Panhellenic recruitment counselor and an Ellis Fischel Cancer Center volunteer. [Mentor: Laura Bondy, Mizzou Alumni Association]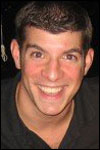 Matthew Mitchell is a strategic communication major from Ewing, N.J. He is involved in The Maneater, Alternative Spring Break, the Teach for Mizzou Student Panel, the Honors College, University YMCA and the Kid Contact and Y Coaches programs. Mitchell is an English and math tutor and was named to the Homecoming Royalty Top 10. He also received the Huggins-McNeill Award. [Mentor: Julie Alexander, Center for Community Involvement]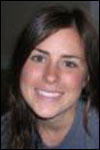 Jennifer Mosley is a strategic communication major from Manchester, Mo. She has worked with Mizzou Athletics media relations and the Homecoming Steering Committee. Mosley is a member of Pi Beta Phi, the Caring for Columbia Steering Committee and the Columbia Art League. She also serves as a MizzouRec Tiger X instructor and a St. Louis Children's Hospital volunteer. [Mentor: Cynthia Frisby, Journalism]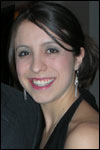 Alexandra Rampy is a strategic communication major from Bentonville, Ark. She is involved with MU Student News, The Greek Chronicle, Rockin' Against Multiple Sclerosis, Alpha Phi, the MU Student Foundation, Campus Crusade for Christ, Griffiths Leadership Society for Women and the National Society of Collegiate Scholars. Rampy also serves as a Bible study leader. [Mentor: Suzette Heiman, Journalism]
Updated: April 16, 2020
Related Stories
Expand All
Collapse All
---