Seven Strategic Communication Students Recognized as Part of the 2019 Mizzou '39 Class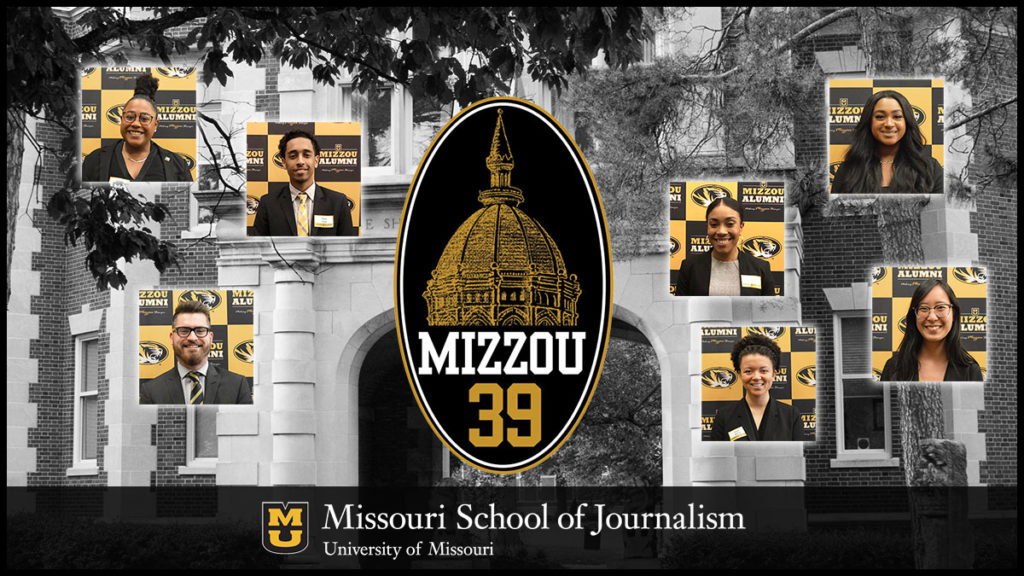 By Emily Cook
Columbia, Mo. (April 9, 2019) — It's no secret that Missouri School of Journalism strategic communication students are a big influence both in the classroom and on Mizzou's campus. The 2019 Mizzou '39 class embodied that. This year, seven strategic communication students were recognized as Mizzou '39 recipients.
Mizzou '39 is an honor that recognizes the top 39 outstanding seniors at Mizzou and is presented by the Alumni Association Student Board. Recipients mirror service and leadership – the values that the university's 1839 founders lived out.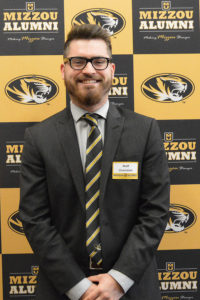 Matthew Oxendale, a senior from Milan, Missouri, described being selected for Mizzou '39 as surreal. Standing shoulder-to-shoulder with 38 other exceptional seniors while looking at a lit-up Jesse Hall was something he will never forget.
"It was such a surreal experience to be in that moment and reflect on my time at Mizzou," said Oxendale. "Choosing to attend Mizzou has been the best choice I have made in my life thus far."
Oxendale spent his college career very involved in Greek life. He has served in a variety of roles for Alpha Gamma Sigma, some of which include philanthropy chair, social media chair, and president. He also held the position of vice president of public relations for the Interfraternity Council.
Given that Oxendale graduated with a high school class of 33 people, he is extremely humbled that he made such a memorable impact on Mizzou's large campus.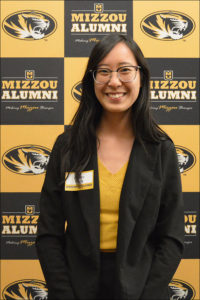 For Ashley Yong, a senior from Darien, Illinois, receiving this honor caused her to reflect on her goals during the time leading up to college.
Items on her list of things to accomplish were studying abroad, serving as a Summer Welcome leader, being tapped into a secret society and finally, being recognized as one of Mizzou's top 39 seniors.
"Accomplishing the last goal on my list before graduation has really brought me full circle," said Yong. "It made me reflect a lot on how my experiences at Mizzou have shaped me for the better and how I much have grown through hard work and adversity."
Yong has been involved in numerous organizations during her time at Mizzou, some of which include the Asian American Association, Asian Christian Fellowship, Residential Life and serving as a Summer Welcome Leader.
Both accomplished students noted that the people they met during their college experience is what made Mizzou home. Among those people are friends, mentors and Missouri School of Journalism faculty.
The Mizzou '39 selection was a special milestone for both Oxendale and Yong.
"It was the cherry on top of an unforgettable four years at Mizzou," said Yong.
The full list of strategic communication students selected for Mizzou '39 is as follows: Gabri Mays, Matthew Oxendale, Abas Pauti, Denajha Phillips, Alicia White, Kelsie Wilkins and Ashley Yong.
Updated: November 6, 2020
Related Stories
Expand All
Collapse All
---