Stephen C. Kopcha
Professor Emeritus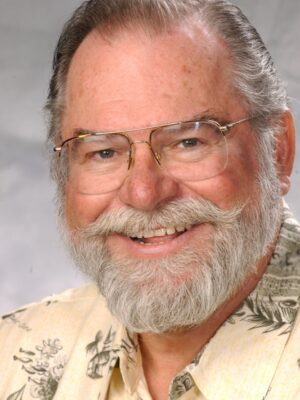 Download High-Resolution Photo
Missouri School of Journalism
Columbia, MO 65211-1200
STEPHEN C. KOPCHA began his career after graduation from the Missouri School of Journalism by serving as an officer in the United States Navy. His active duty completed, he joined the corporate advertising department of Monsanto Chemical Company in St. Louis. He later worked for what is now known as D'Arcy Masius Benton & Bowles (DMB&B) as a copywriter on the Budweiser account. During his tenure at DMB&B, he received many advertising awards, including Clio and International Broadcasters. Along the way to being elected Executive Vice President, Chief Creative Officer of DMB&B/Detroit and member of the worldwide Board of Directors, Kopcha created and supervised advertising for Anheuser-Busch, Pontiac, Cadillac, Buick, GMC Trucks, GM Parts, FTD, Whirlpool, Colgate-Palmolive, M&M/Mars, U.S. Air Force and Westinghouse. He also worked on special international projects, which afforded brief stints in the London, Paris, Vienna and Mexico City offices of DMB&B.
Kopcha has been honored by the Wall Street Journal as a member of the elite Creative Leaders and was the first creative director ever named to the Board of Directors of the Adcraft Club of Detroit. After retiring to a farm in Missouri for two years, Kopcha returned to the advertising business in 1996 as a Senior Vice President, Creative Planner at the Detroit office of McCann-Erickson.
Prior to joining the Missouri School of Journalism's faculty in August of 2001, Kopcha lived with his wife, Avis, in Santa Fe, N.M., where he completed much of his Great American Detective Novel and rode the Rocky Mountains on his Harley. In 2009, Kopcha was elected to the Advertising/PR Hall of Fame of the Missouri History Museum. He currently serves as a consultant to companies and organizations seeking effective Communication strategies.
Updated: August 7, 2019