Will Work For Credit: MU Journalism Students Create Ads For National Television
Columbia, Mo. (April 11, 2003) — College students spend countless hours working on class projects, preparing themselves for future career opportunities. For a number of advertising students at the Missouri School of Journalism at the University of Missouri-Columbia, the chance to launch those careers and gain national exposure has arrived early. Last week, two Nokia ads, created by four MU students and produced into television spots, began airing across the country.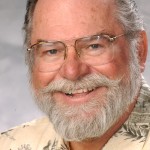 "This is a dramatic success story and spectacular by any measure. We are committed to developing students so that they are ready for the real world on Day One of their careers," said Steve Kopcha, chair of the School's Advertising Department.
Last fall, MU served as the pilot school for Nokia's college advertising program, The New U. Simulating the client-agency creative briefing, Nokia representatives provided students with an overview of the brand and the featured product, the Nokia 3650 phone, which features a built-in camera. Students handled all aspects of the 30-second ad creation, including conceptualizing, copywriting, filming, editing, and presenting.
"This entire project with Nokia has been absolutely amazing," said MU senior Holli Coleman, who along with Libby Hall, Liz Underwood and Melissa Hillebrenner, were responsible for creating the spots. "Working with a globally recognized client and developing concepts for a national ad campaign, all as a college student, is a once-in-a-lifetime opportunity."
The two MU ads Nokia selected for production were produced by Dallas-based advertising agency The Richards Group. The four students were onsite for production and served as art directors at the advertising shoot.
In addition to the two selected ads, Nokia is showcasing eight additional ads produced by 16 MU students during the fall 2002 semester on its website. One winning ad from the eight will be chosen based on online ranking conducted by consumers. The students who develop the winning ad for the fall of 2003 will win a trip to the Nokia Sugar Bowl, as well as the opportunity to attend a Nokia advertising shoot.
The success of the pilot program with MU encouraged Nokia to make a minimum two-year commitment to The New U. The program will formally launch in the United States and Canada in August and will initially include MU, the University of Colorado and Southern Methodist University.
Updated: March 2, 2020
Related Stories
Expand All
Collapse All
---