Student Awarded Prestigious AAF Internship
Columbia, Mo. (March 11, 2003) — Dionne Monet Lewis of Kansas City, a Missouri School of Journalism graduate student, will receive a 2003 AAF Vance L. Stickell Memorial Internship this summer. She is one of nine outstanding American Advertising Federation student members in the nation to be selected for this prestigious program. Program coordinator, John Murphy, said the Stickell Advisory Board was impressed with Lewis' credentials, in particular her leadership role as president of the School of Journalism's Ad Club.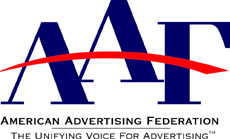 Lewis received her bachelor of journalism degree from Missouri and is now completing her master's degree in the strategic communication track. Her master's project will focus on public relations for nonprofits.
Lewis was nominated for the internship by Ad Club advisors, Henry Hager and Steve Kopcha. Hager described Lewis as a "a take-charge, get-it-done person" who "gives of herself to the tasks at hand."
She will spend 10 weeks in New York working at Gotham Inc., an advertising agency, and will receive a salary of $4,000 plus $1,500 for expenses.
"I am honored to be chosen," Lewis said. "I will definitely work hard to preserve the memory of Stickell and the respectability of the program."
Vance L. Stickell (1925-1987) was executive vice president, marketing for the Los Angeles Times. During his 39-year career in advertising, he pioneered industry-wide improvements that have had a lasting impact in the advertising community. His wife, Betty Lee Stickell, remains closely involved in the selection of the internship recipients.
Lewis plans to work in public relations when she graduates in January. She's interested in corporate communications, public affairs and social/cause marketing and hopes to sharpen her skills in these areas at Gotham this summer.
Updated: March 2, 2020
Related Stories
Expand All
Collapse All
---