Missouri Journalism team to compete in National Student Advertising Competition finals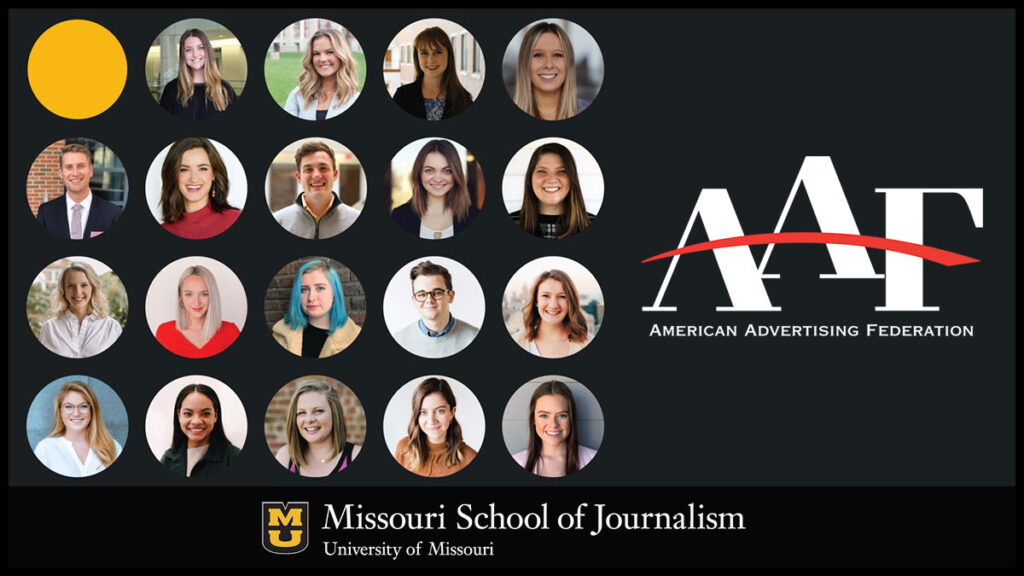 J-School team wins American Advertising Federation District 9 for the third year in a row.
By Zach Taylor
Columbia, Mo. (May 19, 2020) — The 2020 National Student Advertising Competition (NSAC) team at the Missouri School of Journalism is one of eight teams that has been selected to compete in this year's national finals on May 20.
After missing out on last year's national finals by a fraction of a point, this year's team won District 9 for the third year in a row and re-established itself as a national contender after placing third in the nation in the 2018 competition.
NSAC is a student competition run by the American Advertising Federation (AAF), which is the nation's oldest national advertising trade association. Students from colleges across the country compete against one another to develop an integrated advertising campaign for a real-world client. This year's client was Adobe, a multinational computer software development company best known for its creativity software products. It challenged this year's NSAC students to create a business-to-business campaign that highlighted its bundled adtech software, Experience Cloud for Advertising.
Associate Professor Holly Higginbotham, who serves as faculty adviser for the group, selected the 19-person student team early in the fall semester. The students were incoming seniors studying strategic communication within the School of Journalism and were chosen to fulfill specific roles. These roles included account executive, account planner, brand strategist, copywriter, graphic designer, digital strategist, media planner and video producer.
Higginbotham was proud of the 2020 team's ability to adapt to unusual circumstances. In the competition's 35+ year history, this was the first time NSAC prompted the field of competitors to create a business-to-business campaign. "Our strategic communication program orients students to work on direct-to-consumer campaigns. So this year's team had to take their knowledge and translate it into an advertising environment they weren't necessarily as familiar with," she said. "Add in the technical nature of the product, and this campaign was definitely the most challenging one NSAC has ever given students."
They also had to adapt to an ongoing pandemic. The University of Missouri announced its campuswide shutdown and transition to remote learning while the group was putting the finishing touches on its campaign plan book. "We were in class together when the news came, and initially we were pretty upset," said Reed Wilson, the creative director. "We still had to put together our final presentation, but having the plan book finished a week ahead of schedule helped us stay calm."
Wilson worked closely with Isabella Mangan, the team's account executive. In the fall, Mangan's team of an account planner and four brand strategists did the primary and secondary research that formed the foundation of the creative work. In the spring, Wilson's team of designers, copywriters, media planners, digital strategists and a video producer executed the creative campaign work. "We had our different roles, but everyone contributed to everything," said Wilson. Altogether, Mizzou's NSAC team put eight months of work into this campaign.
"In the beginning, we spent a lot of time getting to know each other and assessing everybody's strengths and weaknesses," said Mangan. "Once we figured out how to maximize everybody's strengths, it was off to the races. For me, the most fulfilling part of this whole experience was watching everybody rise to the challenge and grow their new talents."
"Resilience is the No. 1 adjective I think of when I think about this group," said Higginbotham. "When MU went remote they Zoomed and emailed their way through it, and the quality of their work never faltered."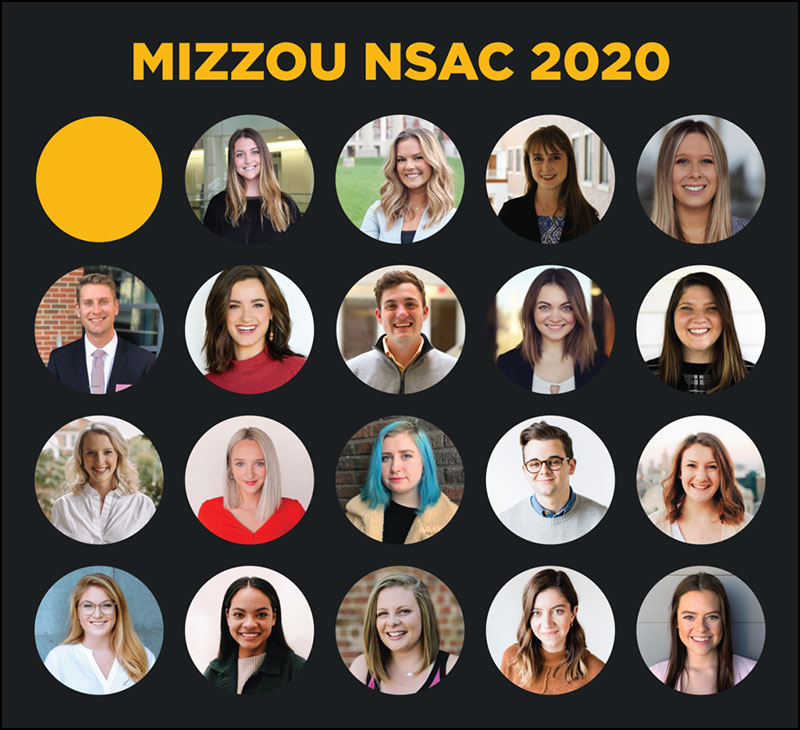 Missouri Journalism 2020 National Student Advertising Competition Team
Account Executive: Bella Mangan
Account Planner: Gina Gerstenecker
Strategist: Haley Brock
Strategist: Mitchell Davis
Strategist: Holly Enowski
Strategist: John Kurpius
Creative Director: Reed Wilson
Copywriter: Gabriela Jurkiewicz
Copywriter: Grace Fitzgerald
Copywriter: Audrey Dickens
Graphic Designer: Kit Frazen
Graphic Designer: Matthew McMullen
Graphic Designer: Tori Aerni
Digital Strategist: Tori Foushee
Digital Strategist: Sheridan Powell
Media Planner: Tori Travers
Media Planner: Claire Nichols
Public Relations/Content Manager: Natalie Macintosh
Video Producer: Lauren Spear
Updated: November 12, 2020
Related Stories
Expand All
Collapse All
---