Holly Higginbotham
Professor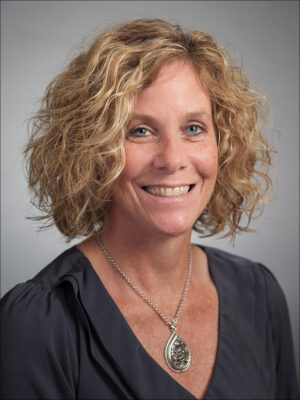 Download High-Resolution Photo
44 Walter Williams Hall
Missouri School of Journalism
Columbia, MO 65211-1200
Education
B.A. in English, University of Missouri
Areas of Expertise
Audiences and Persuasion
Public Relations
Strategic Communication
HOLLY HIGGINBOTHAM is a professor of strategic communication and a Molly Phelps Bean Faculty Fellow. She teaches courses that cover the principles of the field, public relations, audiences and persuasion, and strategic campaigns. She is the director of the school's AdZou program, a faculty-led, student-run agency that has served hundreds of local, nonprofit, regional and national clients since its inception at the school. Under her guidance, more than 200 students each academic year gain hands-on Missouri Method experience developing integrated promotional campaigns for real-world clients.
Higginbotham also serves as the faculty advisor for the student chapter of the American Advertising Federation (AAF) and the university's Student National Advertising Competition (NSAC) team. During her tenure as NSAC advisor, four teams have advanced to the national finals, with the 2018 and 2020 teams placing third in the nation. Higginbotham represents AAF's District 9 (Missouri, Kansas, Nebraska, Iowa) as a member of the National Education Executive Committee, which works to advance the interests of students studying advertising, connecting students, faculty and advertising professionals.
Higginbotham joined the faculty full time in 2013. In 2021 she was the recipient of the Missouri School of Journalism's O.O. McIntyre Professorship, an award that recognizes teaching excellence.
She has a professional background in both newspaper journalism and strategic communication. The majority of her industry career was spent promoting a multihospital healthcare system with focused efforts on marketing communications, public relations and employee communication. As a practicing professional, Higginbotham received numerous writing and publication awards from the Missouri Hospital Association and the Association of American Medical Colleges. She is a 1989 graduate of MU, with a Bachelor of Arts degree in English.
Updated: August 7, 2023