Missouri School of Journalism Invites Alumni to Homecoming Open House
By Chantel O'Neal
Master's Student

Columbia, Mo. (Sept. 6, 2011) — The Missouri School of Journalism will host a Homecoming open house for visiting alumni and their guests on Friday, Oct. 14. Returning graduates are invited to attend a variety of events and activities, from budget meetings at the Columbia Missourian to informal self-guided tours of the facilities.
Information about the open house and light refreshments will be available in the reception area of the Donald W. Reynolds Alumni Center from 10 to 11:30 a.m.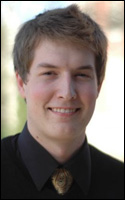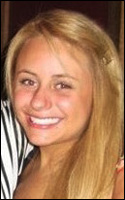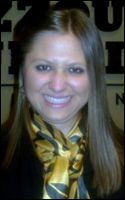 The journalism open house is held in conjunction with "Mizzou Homecoming: A Century of Coming Home." Sponsored by the Mizzou Alumni Association, the weekend centennial celebration will include the annual campus decorations in Greek Town, a parade, tailgates and the football game against Iowa State.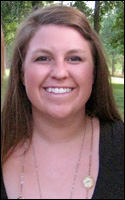 Seven Missouri journalism students serve on the 2011 Homecoming Steering Committee. They are Katie Artemas, Stacy Burghardt, Tanner Frevert, Karee Hackel, Rachel Litzelfelner, Caleb Phillips and Liz Sartorius.
8 to 8:30 a.m.
Visitors can jumpstart the day with a convergence journalism story meeting at 8 a.m. in the RJI Futures Lab. Here they will see entry-level students pitch stories for multiple media platforms, including KOMU-TV, KBIA-FM and the Columbia Missourian.
9 to 10:50 a.m.
From 9 to 10:50 a.m., alumni can sit-in on a convergence story critique session with faculty and students in the 35 Walter Williams conference room. Space is limited, so those interested in attending should contact Lynda Kraxberger, the faculty chair.
10 to 11:30 a.m.
There will be a number of opportunities for guests to explore the School, which include the following:
Get a demo of the first iPad app created at the School – a photo retrospective of 100 MU Homecomings – presented by Rhonda Prast, professor of the Magazines Across Platforms course, in the rotunda of Lee Hills Hall.
Visit Career Services in 76 Gannett to learn the benefits of using HireMizzouTigers.com, a website that offers job and internship postings.
Catch up with J-School faculty members.
Go to the Graduate Studies office in 179 Gannett to find out about research, programs and graduate school opportunities.
Hear about psychophysiology research at the PRIME Lab in 179 Gannett.
Meet the student-staff at MOJO Ad agency and learn about YAYA (Youth and Young Adult) media research.
Talk with Rick Shaw, director of POYi, about the organization and its exhibitions around the world in 315 RJI.
Tour the Columbia Missourian offices on the second floor of Lee Hills Hall.
Explore The Frank L. Martin Journalism Library on the first floor of RJI.
Reconnect with J-School advisers in 76 Gannett.
Tour the Futures Lab and Technology Demonstrations Center on the lower floor of RJI.
11 to 11:30 a.m.
The Columbia Missourian budget meeting at 11 a.m. on the third floor of Lee Hills Halls is open to those interested.
Noon
Following the open house, there will be a luncheon for radio and television alumni; contact Jen Reeves for more information.
1 to 4 p.m.
Convergence journalism faculty will be available to visit with alums.
All Day
See the newly renovated KOMU-TV station on Hwy. 63 South.
Tours of the Missourian, second floor, Lee Hills Hall. Come have a cookie and talk to members of the Missourian's new community outreach team about what's going on in the newsroom these days.
For more information about the MAA Homecoming centennial celebration, please contact the Mizzou Alumni Association toll free at 800-372-6822 or call 573-882-6611.
Updated: June 3, 2020
Related Stories
Expand All
Collapse All
---