Missouri School of Journalism Publishes Commemorative Centennial Book
"The J-School" Celebrates 100 Years in Journalism and the Reynolds Journalism Institute Dedication
Columbia, Mo. (April 7, 2010) — "The J-School: Celebrating One Hundred Years in Journalism and the Reynolds Journalism Institute Dedication," the hardcover commemorative book celebrating the first century in journalism education at the Missouri School of Journalism and the dedication of the Donald W. Reynolds Journalism Institute, is now available.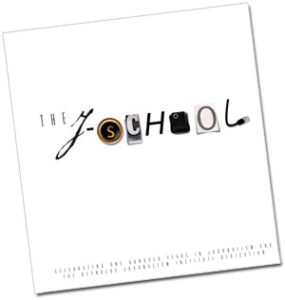 The history, pride and influence of the world's first school of journalism are presented by decades throughout the 240-page full-color book, which measures 12 x 12 inches. Approximately 600 photos, advertisements and other visuals from University Archives, the Savitar and private collections are included.
The commemorative book is made possible through the generosity of two major sponsors: Walsworth Publishing Company and VML, a worldwide interactive digital agency.
The cost of "The J-School" is $50 per copy; shipping/handling is an additional $10 within the continental U.S. International shipping figured separately. Copies can be ordered by sending a check (credit cards not accepted) to the Missouri School of Journalism, Planning and Communications Office, 120 Neff Hall, Columbia, MO 65211. The commemorative book also can be purchased on campus in 120 Neff Hall and the University Bookstore.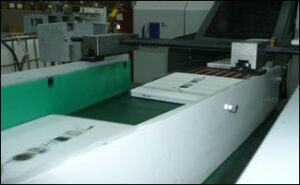 For 100 years the School has been a pioneer in journalism education, offering the first bachelor's, master's and doctoral degrees in the field as well as developing groundbreaking curricula in the fields of print, broadcast and convergence media. Leading the way into the next century is RJI, a world-class center for research and demonstration of new technologies and processes for journalism. It was founded with an initial $31 million gift in 2004 from the Las Vegas-based Donald W. Reynolds Foundation.
For questions, please contact the Missouri School of Journalism or call 573-882-1908.
Updated: May 7, 2020
Related Stories
Expand All
Collapse All
---