MOJO Ad Hosts Strategic Communication Career Fest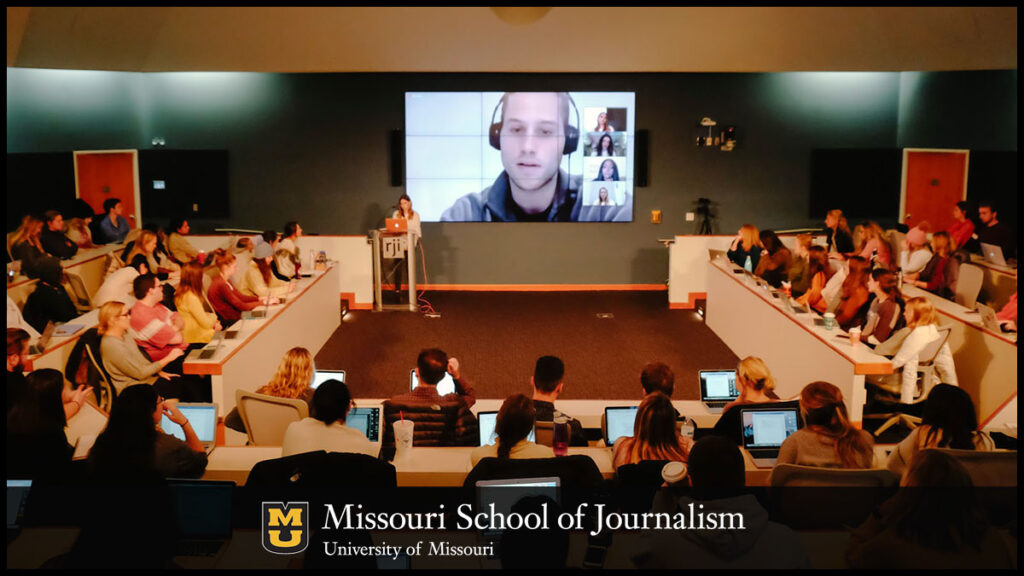 Students network with agency recruiters from across the country in order to "level up" their futures
By Mackenzie Chaney, Callie Hines and Brooke Saharovici
Columbia, Mo. (Feb. 28, 2019) — The Missouri School of Journalism brought students and recruiters together for a successful day of networking at the annual Strategic Communication Career Fest on Feb. 12 in the Reynolds Alumni Center. Nearly 400 junior, senior, graduate students and recent graduates of the strategic communication program met with 37 agencies and companies.
The Strategic Communication Career Fest, now in its 12th year, provides a comfortable environment for students and recruiters to interact. Recruiters came seeking summer interns, part-time and full-time employees. Open positions included roles in account management, account planning, art direction, copywriting, corporate communications, event planning, graphic design, media planning and buying, public relations, sports promotion and video storytelling.
The event is entirely planned, executed and promoted by MOJO Ad students. That process includes directly reaching out to recruiters, developing event plans for preparatory workshops and more.
To promote the event, a team of 11 MOJO Ad students developed a fully-integrated promotional campaign geared toward both recruiter and student audiences. This year, the team defined the career fair as a Career Fest – a series of events leading up to the big event on Feb. 12.
The 2019 Strategic Communication Career Fest's tagline, "Level Up," came from the idea that more can come from a career fair than just a job. Rather, there are connections to be made, companies to be explored and information to be gathered. No matter what students are seeking to gain from their Career Fest experience, the events are designed to help them level up.
While many companies and agencies attend the Career Fest every year, several new organizations attended the 2019 event. First-time attendees included Fusion92 and Prosek Partners, to name a few. Additionally, many of the recruiters at the 2019 Career Fest were graduates of the strategic communication program.
"As I expected, the career fair was a highly-polished, highly-professional experience. Mizzou will always have a place in my heart, and now I'm hopeful that its students can find a place in my agency," said Kyle Gunby, BJ '16, a copywriter at Fusion92.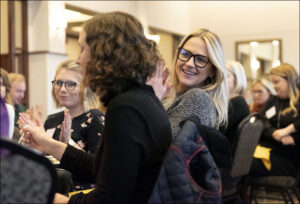 The night before the Career Fest, nearly 300 students participated in a Meet and Greet networking event. There, students and recruiters had the opportunity to engage in casual conversation over Buck's Tiger Stripe ice cream, a favorite treat among the MU community. Students and recruiters alike were encouraged to wear sweaters and jeans to promote a relaxed atmosphere.
The Career Fest and Meet and Greet were the final events after a series of preparatory workshops. In November, a record number of nearly 100 students attended What I Wish I Knew, a workshop where a candid conversation took place with recent MU strategic communication alumni about the job search process and post-graduate plans. A week before the Career Fest, 136 students participated in individual phone calls with alumni who provided feedback on resumes and portfolios.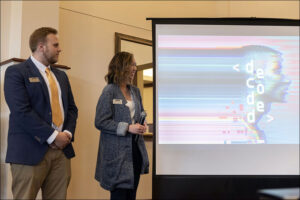 "The Resume and Portfolio Workshop really helped me feel more confident going into the Career Fest," said Christine Kelly, a senior strategic communication student studying sports and entertainment promotion. "Having the chance to talk to a Mizzou alum about her experiences in the industry really helped solidify what I'm looking for in a first job after graduation."
Recruiters had the opportunity to listen to the annual State of the YAYA report put together by MOJO Ad staff during lunch at the Career Fest. The annual research study provides insight into the lifestyle, opinions and motivations of 18- to 24-year-olds.
About MOJO Ad
MOJO Ad is the premiere student-staffed professional advertising agency in the Missouri School of Journalism. The Career Fest is entirely planned and executed by MOJO Ad staff. For more information, please visit mojo-ad.com.
Updated: November 6, 2020
Related Stories
Expand All
Collapse All
---