New White Paper Shows Youth and Young Adult Employees Value Long-Term Benefits
By Cole Donelson
YAYA Connection
Columbia, Mo. (May 11, 2012) — New research reveals employees in all fields of work in the YAYA (Youth And Young Adults) demographic, those 18 to 24 years, value opportunities for career growth and healthcare coverage over other features offered by employers.

These and other findings are now available in a just-released free white paper called "How to Attract and Retain YAYA Employees." YAYA Connection, a strategic communication consultancy at the Missouri School of Journalism, conducted the research during the spring semester.
More than 300 people in the YAYA demographic completed a written survey from YAYA Connection, which asked about what factors were most important in their career choices and potential employers. Two focus groups of students at the University of Missouri added depth and understanding to the data.
Hiring strong YAYA employees is vital to the success of any modern business because of the unique skill sets they can provide. The YAYA generation grew up with technology, they are active social media users, they embrace diversity and easily adapt to changes.
The content of the report covers several topics related to helping employers understand the motivations and values of the YAYA demographic.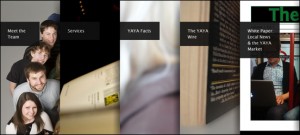 Some of the research highlights include:
Job Search: Technology is not always the method of choice. YAYA job seekers rely on their network of family and friends as well as career fairs when looking for a job. Although a strong Web presence is crucial, meeting the young professional face-to-face is key.
Company Attributes: YAYA employees value certain job factors and company benefits, and the report contains suggestions for appealing to their particular wants. A flexible work schedule is one company benefit that greatly appeals to YAYA employees and often is a no-cost benefit for the company. Also, being transparent about opportunities for career advancement within the company is appreciated.
Retention: YAYA employees prefer feedback as often as possible but not through formal methods. The white paper advises how to avoid the costly problem of turnover and explains YAYA preferences for a good work-life balance and respectful management.
"We believe the insights and recommendations in this white paper can help employers connect with the next generation of employees and harness the power of their fresh perspectives," said Stephanie Padgett, the YAYA Connection adviser.
Members of the YAYA demographic staff YAYA Connection. Its research is intended to generate straightforward insights to bridge the gap between generations.
For more information on understanding the YAYA voice and to download the free white paper on "How to Attract and Retain YAYA Employees," visit YAYAConnection.com.
Updated: June 8, 2020
Related Stories
Expand All
Collapse All
---