Missouri School of Journalism Student Receives 2003 MU Distinguished Dissertation Award
Columbia, Mo. (April 28, 2003) — For the first time in the history of the Journalism School, a doctoral student's dissertation has been recognized as the most accomplished of the year by an MU student.
Seow Ting Lee, now an assistant professor at Nanyang Technological University Singapore, received the MU Distinguished Dissertation Award — and a check for $1,000 — from Graduate School Dean Suzanne Ortega, on April 3.
Lee's dissertation, entitled "Lying to Tell the Truth," explored how journalists view deception–from flattering sources to obtain interviews to withholding facts or even fabricating stories in times of national emergency. Lee, who also earned her master's degree at Missouri, based her findings on surveys and interviews she conducted with members of Investigative Reporters and Editors (IRE).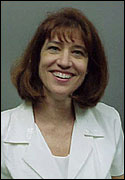 A condensed version of her findings will be published in the forthcoming book, The Moral Media, written and edited by another former doctoral student, Renita Coleman, and by Missouri School of Journalism professor, Lee Wilkins. Wilkins served as doctoral adviser to both Coleman and Lee. She found that journalists view deception on a continuum. While most think it's acceptable to flatter a source for an interview, almost all condemn lying to or misleading readers and viewers. Broadcasters and those working in highly competitive media markets tended to be the most tolerant of using deceptive tactics, such as hidden cameras. In general, journalists made these ethical decisions based on a combination of professional and personal standards and values.
Lee's dissertation will now be considered for recognition at the national level as MU's entry for the Council of Graduate Schools Distinguished Dissertation Award.
Updated: March 2, 2020
Related Stories
Expand All
Collapse All
---